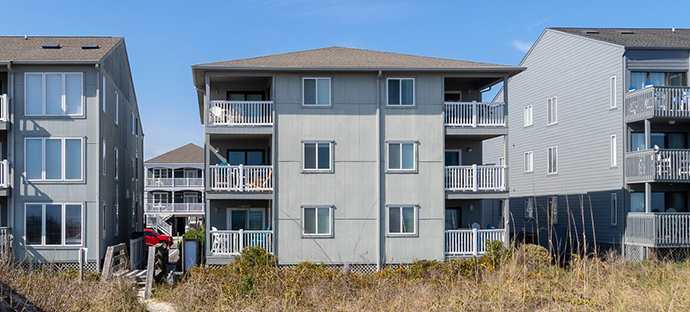 Surf Villas I
You are here:

Surf Villas I
1 BR Oceanview
2 BR Oceanview
3 BR Oceanview
4 BR Oceanview
1 BR Oceanfront
2 BR Oceanfront
3 BR Oceanfront
4 BR Oceanfront
Amenities at a Glance
Oceanfront Condos
Beautiful Ocean Views
Convenient Beach Access
Fully Equipped Kitchen
Private Balcony
Outdoor "rinse off" Shower
Surf Villas I
803 S. Ocean Blvd
,
North Myrtle Beach
,
SC
29582
Browse our Condo Rentals
We have 1 properties available in Surf Villas I.

Sort By:
Name
|
Bedrooms
|
Feature

Corner Unit

Showplace

Video Tour

Floorplan
Enter Coupon Code
3 Bedroom, 2 Bath Ocean Front Condo

Bedding: 3Q 2Tw 1SS

Please Specify Date to See Price
View 2019 Rates
Oceanfront
3BR/2BA
09/14 - 09/20
$146 - N
$875 - W

09/21 - 10/18
$116 - N
$698 - W

10/19 - 12/20
$105 - N
$627 - W

Prices do not include processing, taxes, linens, fees, and additional surcharges. Nightly and weekly rates include departure maid service. Monthly rates do not include linens and additional fees; surcharge added to monthly rate in March and October. Subject to change at any time without notice.
Rental Policies & Procedures
Please read our
Policies and Procedures
or
Rental FAQs
regarding our rentals before calling. Many of your questions can be answered on that page. Here you will find information about refunds, cancellations, reservations, check-ins and much more.