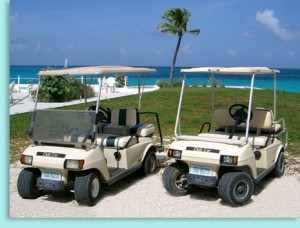 [space height="20″]
There's been an explosion of golf cart usage in the Myrtle Beach area within the past year. With gas prices steadily increasing, it's no wonder people are choosing this alternate form of transportation. Before you decide to hit the streets in your newly rented or purchased golf cart, familiarize yourself with the golf cart laws in Myrtle Beach, South Carolina.
As stated in Section 56-3-115 of South Carolina Law:
A. Only the owner of the golf cart or his agent or employees may operate the vehicle. The operator must be a licensed driver, have proof of financial responsibility and a permit to do so, and have them in his or her possession during operation. The S.C. Department of Motor Vehicles issues the $5 permits.
B. Operation is not allowed on primary highways, such as US 17, Kings Highway and US-501. You may cross a primary highway, but you may not drive along it.
C. Operation is allowed on any secondary highway or street if:
1. the operation is within two miles of your residence; and
2. the operation is during daylight hours only; and
3. the operation is by the permitted, licensed and financially responsible owner or his agent, and
4. the vehicle is complete with all equipment required by statutes when you put vehicles on the public ways.
Renting a golf cart can be a great experience. Used mainly for quick stops at the grocery store, long days at the beach, or a cruise around town with the family. Please be aware that renting a golf cart can also quickly turn into a bad experience if not taken seriously. Fully read and understand the laws and requirements, pay attention at all times, and by no means are you to operate a golf cart while under the influence of alcohol.
When renting a golf cart in North Myrtle Beach or Myrtle Beach, most companies have these requirements:
Golf Carts must display SC permit sticker

Must be driven by a licensed driver

Allowed on secondary roadways only

May cross primary roads

[Ocean Blvd, 27th S, Hwy 17 or Sea Mtn Hwy

]

Must obey all State traffic laws

Seating capacity cannot be exceeded

Daylight operation only
We hope this article gives you a better understanding of the golf cart laws in Myrtle Beach and North Myrtle Beach. And remember, have fun, be safe, be smart, and we'll see you on the road!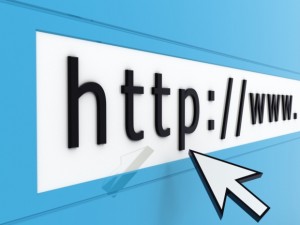 [space height="20″]
Useful Resources to Check Out: