For information about things to do in Myrtle Beach, visit our Myrtle Beach attractions page!

Myrtle Beach Beach Laws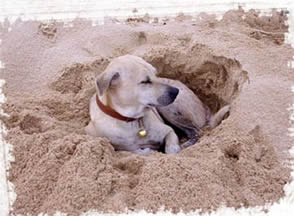 Changing clothes | Sorry, but you cannot change your bathing suit or change any clothes for that matter in a public restroom. You also cannot change clothes inside your car if any part of your body is exposed.
I want to drive on the beach | Sorry, Not allowed. You cannot drive any kind of vehicle on the beach at any time. You can, however, launch or load a boat between Sept. 15 and March 15 at the end of Second Avenue North and at the emergency access at 5400 N. Ocean Blvd.
Fireworks | Prohibited. You see them everywhere during the Fourth of July weekend, but they are prohibited by law.
Grilling, fires | No fires on the beach! That includes grills as well. This also includes city-owned land adjacent to the beach.
Bringing an umbrella? | In case of an emergency, the lifeguards need a clear path to the ocean. So all umbrellas must be at least 10 feet behind lifeguard stands.
I want to bring my pet to the beach | Anytime from October 1 to Feb 28, you can bring your pet between east of Kings Highway between 21st Avenue North and 13th Avenue South.
Can I sleep on the beach? | Sorry, but you can't sleep on the beach from 9 p.m. until sunrise.
Thong bathing suits | Prohibited. Myrtle Beach is a family area. Thong bathing suits are not allowed.
Horse riding | You can ride your horse on the beach, but you must obide by the following conditions. Horses are allowed on the beach beginning the third Saturday in November and ending on the last day in February each year, subject to the following conditions.
1. Not more than six horses and riders are to be in a single group at one time.
2. You cannot ride across or on any sand dunes.
3. You must access the beach ONLY from Myrtle Beach State Park. 
4. Do not park your horse trailers or staging on the public rights-of-way.
5. All riders will be required to clean up after their horses in all areas landward of the mean high tide line.
North Myrtle Beach
Pets | You cannot bring your pet to the beach between 9 a.m. and 5 p.m. from May 15 to Sept. 15.
Horse Riding | Riding horses or any other animal is not allowed on the beach.
Surfing Rules & Zones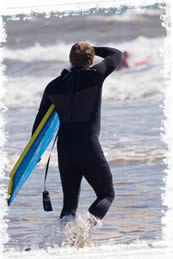 It is unlawful to surf within 300 feet of any pier, and all surfers must wear a surfing leash at all times. In Horry County, surfboard leashes (7-foot maximum length) must be worn at all times.
In Myrtle Beach | First, you must never surf near fishing piers, within 400 feet to be exact. You can only surf between April 30 and September 15 only between the hours of 10 a.m. and 5 p.m. You are also prohibited from surfing (a) From the terminus of the TA-80 Zone to the south city limits (b) From 37th Avenue North to 47th Avenue North. (c) From 82nd Avenue North to the north city limits. (d) South side of 8th Avenue North, extended to north end of public boardwalk, but this area to be used only during the period October 1 through March 15 of each succeeding year. (e) From 62nd Avenue North to 68th Avenue North.
During the months from September 15th through April 30th of each succeeding year, there will be no restrictions as to area.
In North Myrtle Beach | Surfing and skimming are permitted beginning at a point 300 feet north of the Cherry Grove Pier and ending at a point 600 feet north of the point of beginning; beginning at a point at 13th Avenue South and ending at a point 600 feet north thereof; beginning at a point at 38th Avenue South and ending at a point 600 feet north; and beginning at a point 150 feet south of Sixth Avenue North and ending at a point 900 feet-north.