STRONG... REPEAT INCOME YEAR AFTER YEAR
What Makes CondoLux Stand Apart from the Rest?
List Your Property On:
Competitive Commissions:  We prioritize owners first, providing you with more revenue.
Advanced Digital Strategy:  We've built our reputation on having the most competitive and aggressive marketing tactics to provide our clients with maximum visibility.
Complete Housekeeping & Linen Service: No worries about cleaning or providing bed sheets, we take care of it all.
Experienced In-house Maintenance Department:  We focus on solving any issues in real-time to keep our guests happy.
Personalized, Professional and Personable Guest/Owner Relations:  We're committed to putting the 2 key aspects of our business first -- our clients and guests.
HD Photography, Video & Interactive Floorplans of Your Unit: NO other company does it like we do. You have the chance to stand out from the rest with our photography and video packages.
Continual Growth, Smart Marketing, and Max Exposure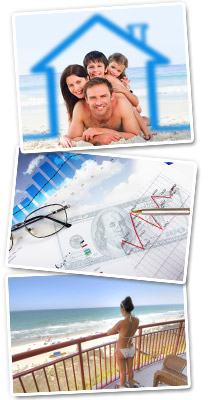 Although our trusted name in vacation rentals means we could just watch the reservations roll in, CondoLux believes in a continual strategy of growth for our business and your income. Our commitment to pursuing the best marketing approaches to give the most exposure for rental properties is second to none. With both print and online marketing, CondoLux ensures that your rental property is shown before the maximum number of customers. By making SMART marketing decisions, we are able to keep costs down for customers and bring max income to your property.

In recognition of the exponential growth of internet traffic and commerce, CondoLux has developed an internet presence that is among the best in the business. We own and operate a half-dozen websites, top-ranked in internet search engines, all promoting our units and company. CondoLux has ads appearing on many national websites to draw even more interest to our properties. Professional photography and design are the final touches to both print and online marketing that give your property the quality showcasing you need to draw in more rental reservations than you've ever thought possible.
Picture This! - Our Photography Makes ALL the Difference

All new units, condos or beach homes, added to our program are photographed with state-of-the-art high-definition technology no other rental company can match!
Don't Take Our Word For It! Owner Reviews:
"We have owned our unit #804 at Malibu Pointe for one year. During that time we have used CondoLux as our rental agent. They have been very professional in the management and very responsive to our needs as owners. I would recommend them to any future owners or renters. The entire staff are all responsive and helpful."
- Larry and Peggy Mundy, Malibu Pointe
Quality care and satisfaction are assured in all of your dealings with us. Please use the form below to request an information package on using CondoLux Rental Management services to generate a steady income on your property.