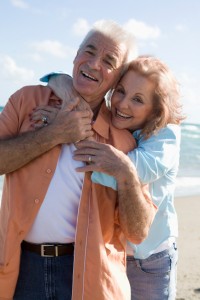 There's always time for rental time. Or so we always thought. The summer of 2010 was a record breaking year for the Grand Strand, with vacationers flocking to the beach by the tens of thousands. Three years ago, one couldn't have imagined the influx that 2010 would bring to Myrtle Beach. Well if this summer is any indication of what is to come, then Myrtle Beach winter rentals are in for a wallop (which isn't a bad thing at all). Although it may seem as if summer is still upon us, the harsh reality is: summer is over.
With the temperatures cooling off from moderate breezes and lower humidity levels, winter is the preferred season for many travelers looking for a warmer climate than their own, yet nothing extremely hot. Furthermore, winter prices for golf and accommodations are drastically lower than peak season prices while still maintaining very comfortable playing weather.
Myrtle Beach winter rentals from October to March are not only less expensive, but the excessive crowds aren't present as well. Such an added relief knowing you won't have hour and a half lines for dinner or traffic jams out the wazoo. However, one thing you will need to pre-book is your accommodations. While it is true that crowds levels are substantially less, pre-booking is necessary for a couple of significant reasons. For starters, pre-booking ensures that you obtain the best condo that suits you. Secondly, and perhaps most importantly, condo rental specials are offered now and not a week prior when you'd like to arrive. The comfort in securing the place you'd most like to vacation in as well as getting a discount; one would contend that it makes no sense in waiting a month or two to book, when the best deals can be had now.
Learn more about many other Myrtle Beach rentals on CondoLux.net.