Myrtle Beach and North Myrtle Beach are great places to relax and take it easy, but not everyone who vacations at the beach is looking for a laidback trip. Some people love to stay busy and search for a thrill no matter where they travel. Luckily Myrtle Beach is home to some of the best thrill rides around. Whether you are looking to try something new and interesting to get your blood flowing or you want to jump from one thrill ride to the next, you will want to try at least one of these top five thrill rides in the North Myrtle Beach area.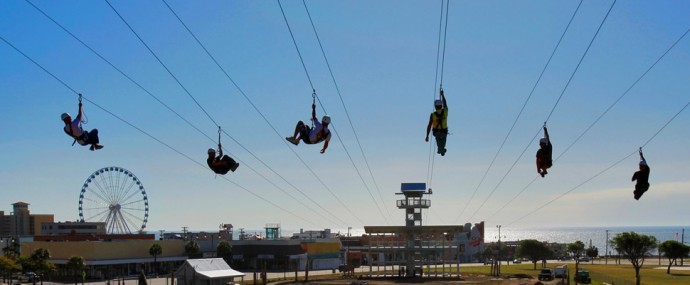 Zip Lining
Zip lining my not be considered a thrill ride to some, but it offer the right amount of fun and thrill to children, the elderly and those who want to try something exciting, but are too scared to try one of the more ferocious thrill rides.  There are several zip lining attractions in Myrtle Beach and North Myrtle Beach.  My family tried Myrtle Beach Zipline Adventures two years ago and loved it. My son was four at the time at absolutely loved it.  He also enjoyed the optional free fall jump. We even talked Nana into zip lining, but she chickened out on the jump. My husband and I also tried the Go Ape Treetop Adventure and Zipline in North Myrtle Beach this past spring and loved it as well. It is a little more difficult and was physically tiring but a unique experience that we look forward to trying again.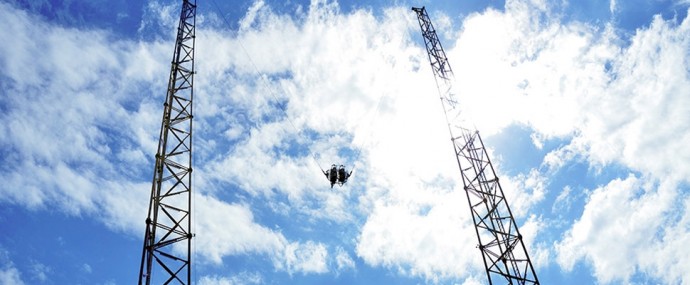 Sling Shot
The Sling Shot ride is intimidating to watch and since this thrill ride is located right in downtown Myrtle Beach, there are plenty of people standing around and watching riders get tossed to the sky on a giant sling shot.  There are always people riding it and although they scream during the launch, they come back to the Launchpad with flushed faces and big smiles. I have never been brave enough to try the Sling Shot, but I do love to watch others ride it.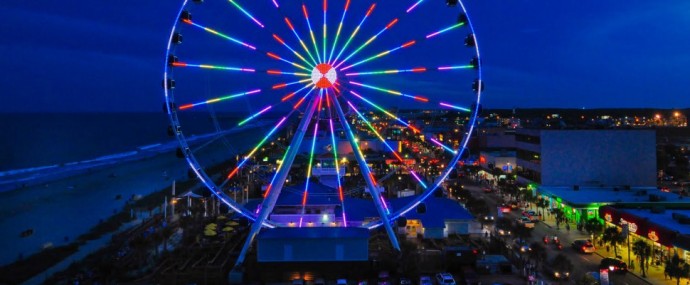 The Sky Wheel
The Sky Wheel may not be your typical thrill ride, but for those who are afraid of heights, it may be considered one. The Sky Wheel is one of the most impressive and popular rides in Myrtle Beach.  The Sky Wheel offers some amazing views of the ocean and the city. At night the Sky Wheel is lit up with thousands of lights and can be seen from several blocks away. My family rides the Sky Wheel every time we visit Myrtle Beach.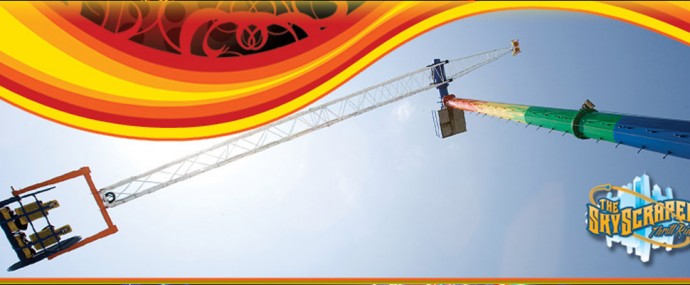 The Sky Scraper
The Sky Scraper towers over the Grand Strand and is a popular thrill ride. It takes riders over 170 feet in the air at speeds up to 60 miles per hour. The Sky Scraper is another ride my family loves to watch in action but haven't attempted to ride.  Everyone who is brave enough to step foot on this monster does seem to have a good time on it.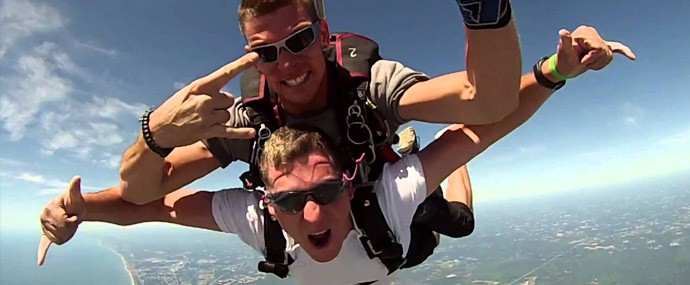 Skydiving
If you are a real thrill seeker and want to push the limits, Myrtle Beach Skydiving may be right for you. You can take a tandem jump with a United States Parachute Association certified tandem instructor who will keep you safe and make sure you are having fun.  Video and photos are offered to those who want to capture the moment to share with family and friends.