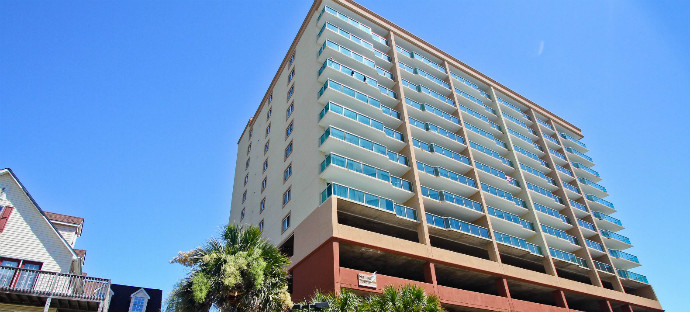 Malibu Pointe
You are here:

Malibu Pointe
Malibu Pointe Beach Club boasts
the most extraordinary amenities
of any North Myrtle Beach resort, with a choice of 1, 3, or 4 bedroom accommodations. Constucted in 2007, Malibu Pointe is one of the newest buildings in the North Myrtle Beach area. Tile floors, granite counters, large balconies, and spacious bedrooms are just a few of the amenities you can come to expect.
You will also find all the amenities of Malibu Pointe under the building in a cool shaded area. The lazy river, pool, and hot tub, along with the indoor pool are a perfect way to relax after a long day out at the
area attractions
.
Malibu Pointe is a completely smoke-free complex.


---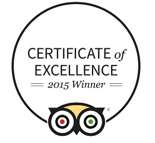 Malibu Pointe Awarded Certificate of Excellence
TripAdvisor has awarded Malibu Pointe with their Certificate of Excellence Award because of the great reviews and positive comments it has received!
Search our Condo Rentals
Please Search Above to Find Rentals
1 BR Oceanview
2 BR Oceanview
3 BR Oceanview
4 BR Oceanview
1 BR Oceanfront
2 BR Oceanfront
3 BR Oceanfront
4 BR Oceanfront
What you'll love about Malibu Pointe
Budget friendly rentals. With Malibu Pointe, you wont have to sacrifice high standard accommodations, for lower rates. Malibu Pointe boasts some of the lowest rental rates in the area, and yet you will still find these rentals are modern, updated and convenient to the beach.
Non-smoking property. Malibu Pointe is proud to be one of the only non-smoking properties in the area. No need to worry about sitting on your baloncy just to smell other people smoking, or entering a unit, only to find the odor of smoke.
Modern and stylish upgrades. Each unit in Malibu Pointe features granite counter tops and stainless steel appliances. Enjoy the sleek and modern design of these units and you will feel like your are living in style!
Exciting and beautiful views. Malibu Pointe is situated 2nd row, across from the beach, and will let you see the beautiful sights of North Myrtle Beach from the balconies. Condos located higher up in the building provide great views of the ocean, however all of the condos provide a beautiful view of the city, and Ocean Boulevard. No matter what time of year, Ocean Boulevard provides a feel of excitment and entertainment.
Amenities at a Glance
Wireless Internet Access in all units!
Large Outdoor Pool
Indoor Pool
Lazy River & Kiddie Pool
Hot Tub
Fitness Room
Granite Counter Tops
Master Bath Jacuzzi Tub
Tv & DVD in all bedrooms
42-inch HDTV in Living room
All Non-Smoking Units
Motorcycles Not Allowed Starting Nov. 1, 2014
All on-site amenties, including pools, fitness room, parking garage and elevators are maintained by
Pinnacle Management
.
Malibu Pointe Floorplans
Motorcycles, mopeds, trailers or golf carts are no longer allowed at Malibu Pointe.
View Photos of Malibu Pointe in Crescent Beach
Location on the Map
Malibu Pointe
Ocean View Condos in North Myrtle Beach
1706 South Ocean Blvd.
,
North Myrtle Beach
,
SC
29582
Reviews from CondoLux Guests
Total Rating of
Malibu Pointe
:
4.75

palm fronds - based on

64

reviews
This was our second time at Malibu Pointe and we loved it even more! Our son and his family shared the condo with us and it couldn't have been more pleasant. Keep it up and we'll be back!
5/ 5 fronds Monica Sherlock
Everything was great. would recommend it to everyone.
5/ 5 fronds Jim Greene
These condos are fabulous! Our church ladies have stayed here several years and we love it. Plenty Of and great views. We will continue to use Condolux in the future.
5/ 5 fronds Amanda Medlin
We had a lovely stay in Malibu point, north myrtle beach, I found condolux very easy to deal with, the office staff were very helpful with any and all queries. If I holiday in the Myrtle beach area I would book my condo through Condolux.
5/ 5 fronds Yvonne Ruanne
Everytime I go to Myrtle Beach I try to book something with Condolux because I have a very good service and condos are always very clean and same at what they show in Condolux website.
5/ 5 fronds Jean Pierre Mailhot
Malibu Point is a great family get away. We stayed in unit 506 and it spacious enough for my family of nine. The pictures of the unit mirrored what we saw when we entered the condo. The kitchen had all the amenities and gadgets needed to cook large family meals. It was a great unit and we would rent it again!
5/ 5 fronds Charlene McKay
Everything was very good with Condolux and we have been in the same unit about 5 or 6 years.
5/ 5 fronds Carl Bauer
we loved our condo even if it was across the street from the beach. The view was great and the beach was easy to get to. The balanies provided a great spot to enjoy the sun, watch the beach, and relax.
4/ 5 fronds David Rauen
great price great place great time
5/ 5 fronds Gary Wooldridge
Thank you so much on how nice you have your condos. We had such a good time here that we plan on trying to come back next year and I can hardly wait! I slept in the back bedroom and used the window as a window seat. I always wanted a window seat and to have one on vacation was AMAZING! I had a broken toe so I had to spend a lot of time in the condo and having such a nice one really helped. I congratulate you in your success on amazing condos and I would DEFINITELY recommend you to anyone. Keep up the good work.
5/ 5 fronds Kylie Rose
THIS WAS MY FIRST ENCOUNTER WITH CONDOLUX AND IT WONT BE MY LAST THAT IS GAURANTEED . WHEN YOU CANNOT THINK OF ONE THING WRONG WITH YOUR 9 DAY STAY IT MUST HAVE BEEN GOOD
5/ 5 fronds Brent HUZULAK
This unit had the best equipped kitchen of the many I have stayed in. great price great place great time
5/ 5 fronds Gary Wooldridge
the unit was very clean. 4 bath was a good touch. I would recommend to anyone. condolux great to deal with.
5/ 5 fronds Ken Sage
The unit was excellent . We all enjoyed the stay . And will come back .
5/ 5 fronds Claudia Simao
Hats off to the staff, they were patient with us and walked us through every obstacle. Like the discounts which were given. Garrett worked with us to get the best golf package for the price. Thanks for everything. Malibu Pointe apt 805, excellent digs.
5/ 5 fronds Bob Schroeder
we loved our condo even if it was across the street from the beach. The view was great and the beach was easy to get to. The balanies provided a great spot to enjoy the sun, watch the beach, and relax.
4/ 5 fronds David Rauen
Malibu Point condos were excellnt, spacious and close to the beach and a full service Irish Pub. The group thoroughly enjoyed!
5/ 5 fronds CARL BAUER
I have booked condos for a golfing group from VA for the past 7 years. We used the Malibu Pointe 4 bedroom condos and were very pleased. Condolux was an excellent group to work with for booking our lodging and golf package. As the captain for 20 guys, we have used Condolux for the past seven years, and will be using them again next year. Great people with knowledge and very professional. Easy to work with and very helpful.
5/ 5 fronds Jim Biggs
This was our 2nd "winter" of enjoying this wonderfully spacious condo (Malibu Pointe 1004). It has all of the comforts of home and then some. It's right across the street from the ocean and Molly Darcy's Irish Pub. Its located near Barefoot Landing, North Myrtle Beach restaurants and attractions, and yet far enough off the beaten path to allow the, quiet, comfort and tranquility of ocean sounds and breezes. I love being North of the busier Myrtle Beach hustle and bustle but can quickly get down there when I want to. The unit was well cared for (although the sofa could use updating) but it's a a perfect setting for a true "winter" vacation. CondoLux staff was great to deal with and always responded very quick to any calls we made.
4/ 5 fronds James Fischer
Great building, great view from 11th floor. 4 bedroom with 4 baths is excellent.
5/ 5 fronds Tom Flatly
Very quiet and clean and convenient for the beach and the stores and restaurants!
5/ 5 fronds KIMBERLY VELASCO
We enjoyed our stay very much everything was perfect no bad surprises. Unit was very nice was like photos on website
4/ 5 fronds Glenn Greene
Our interface with Sherry is always positive. She is a very representative for CondoLux
4/ 5 fronds Tony Dumbleton
Office staff was REALLY helpful. Enjoyed our stay and had plenty of room for family guests. Kids (and adults) enjoyed the hot tub and pool - used both daily. Walks on the beach also provided exercise.
4/ 5 fronds Eugene Franko
This is our 6th year staying at Malibu Pointe. We stayed in the 1,3,4 bedroom. We cherish the memories that we had made as a family at your condo complex. Of the 6 years we stayed there we never had a problem. We love that it is so close to everything and the beach is right across the street. We can't wait till next year!
5/ 5 fronds Kelly McCabe
I talked to a lady on the phone who made the suggestion that we stay on the 6th floor so we could see the beach. We had always had an oceanfront but none was available in the price we wanted. Great view and the condo was extra clean an we had no problems at all . Thank you!!
5/ 5 fronds Phyllis Renner
We stayed at Malibu Point 805 and the condo was absolutely perfect! This was a family vacation and the 3 bedroom 3 bath condo was just the perfect size for us. The granite counter tops and convenience of having a full kitchen is priceless. We had 5 children so a washer & dryer is a must and this Condo has it all. The view from the balcony is so awesome without a hotel blocking the view, we will be staying here for years to come. Checkin and checkout is extremely easy. Office staff are extremely helpful and friendly. Thank you CondoLux for being so AWESOME!!! And, Bethany Skeen is absolutely AWESOME! she was extremely knowledgeable & helpful.
5/ 5 fronds Melissa Williams
Malibu Pointe 1201 was a very nice, clean and spacious unit. Other than having the wrong size sheets on the bed, we would stay in that unit again. Ocean views were fantastic.
5/ 5 fronds Leslie Brafford
Have used Condolux several times. I am very pleased every time. Thank you all for everything.
5/ 5 fronds Misty Briscoe
The staff was so friendly and over the top with their customer service! From the phone calls I made to pay on the account, all the way thru our stay. Will definitely go through Condolux next time!
5/ 5 fronds Robyn Prem
We always use Condolux and our stay was great!
4/ 5 fronds Brett Siner
It felt like we were in our own apartment. What we saw online is what we saw there with no exaggeration. We were 3 family and it was very well accommodating. We've all had a great time and would very highly recommend it to relatives and friends.
5/ 5 fronds Senaiet Belehu
We were very happy with the unit we were in. We waited until the last minute to reserve the place and we were a little scared as to what would be left. We would definitely stay there again. Our unit was just as is it was described on the website. Very clean, beds were already made and we had plenty of bath towels. Everyone we talked to at the CondoLux office was very friendly and helpful. A great experience all around.
4/ 5 fronds Harold Williford III
Thought the unit was clean and well-maintained. The view was absolutely beautiful and we will be renting from CondoLux during our next vacation to Myrtle!
5/ 5 fronds Shruti Mehta
This was a family vacation and it was amazing. The unit was nice and clean. The staff were very courteous to me and my family and I will definitely be back.
5/ 5 fronds Sharnikqwa Goodwin
It had an amazing view, the rooms were clean, the kitchen fully stocked with appliances. Clean! Loved the unit we stayed in!!!
5/ 5 fronds Jaime Sandoval
I've been booking with Condolux for many years. The staff is always courteous & helpfull. The units are always neat and clean. These folks care about us as valued customers and it shows in there performance and communication skills. Thank you Jim.H
5/ 5 fronds James Harless
The one bed unit was nice , watched sunrise in the morning , sunsets off back door at night . Staff at condo did everything possible to assist during our stay thanks for helping make a good vacation smooth.
4/ 5 fronds Dennis Bertrand
I have booked thru CondoLux or been in a group that booked through CondoLux over a dozen times in the last decade. I have never had a bad experience.....and most have been flawless. Any issues that have arisen....were solved quickly. The included golf has always been handled without issues and been at courses that are top notch for the amount spent. I have tried price shopping on several occasions....and no one has come close to the value offered us by Condolux. I ONLY wish they had a broader base of accommodations to offer as I would prefer to stay in some different areas of the Grand Strand now and then- but I'm sure they work on that everyday. HIGHLY recommended.
5/ 5 fronds Larry Brown
9th time in Myrtle I believe 4 or 5 times at CondoLux. Love the 4 bedrooms and individual bathrooms!
4/ 5 fronds Garry Davidson
I think condolux is a very good experience. Whoever stays will enjoy the stay.
5/ 5 fronds Harold Floyd
Great Condos for 4 golfers! Can't beat that price anywhere. 4 bedrooms and individual bathrooms was great along with the large kitchen/dining and living room. Check it out!
4/ 5 fronds Mickey/Randy Otoole/Godden Golf
LOVED the new furniture in Malibu Pointe 805. SO much better than the standard stuff that is in all the other units there. We stay here every summer and every winter. Love the condo and love Condolux!!
5/ 5 fronds Dina Wright
We loved the Malibu Pointe Condo and the hot tub.
5/ 5 fronds Michael Ong
Great unit very nice well kept.
5/ 5 fronds Joe Knowles
We all truly enjoyed our stay. Having everything we needed and more. Our unit exceeded our expectations and we look forward to getting the same unit again next year. Malibu Pointe unit 1205 WILL exceed your expectations!
5/ 5 fronds Shelita Prioleau
The 401 unit is beautiful. It was clean and well maintained. The 4 bedrooms and 4 baths were ideal. The jacuzzi in the master was an extra added luxury. You could still see the ocean even though it was not ocean front. It was a short walk to the beach. The only drawback I had was that outside of the one restaurant across the street, you had to drive everywhere. I would have also liked to have seen someone maintaining the pool while we were there. Other than that the trip was amazing and a lot of fun.
5/ 5 fronds Emily Duboe
Great location. Great view, excellent employees overall good value for you money....
4/ 5 fronds Francis Faulkenham
Have stayed in the same units for the last 4 years. They are always clean and nice. This year I had guys showing up at different times and Condolux was very helpful in getting them keys early. Thank You
5/ 5 fronds John Griffith
We have been staying with Condolux for at least 8 years now. We love the condo's we have rented and have had great service with Condolux. Look forward to renting from you again in November!
5/ 5 fronds Dina Wright
Everything was amazing! We will be back!
5/ 5 fronds Amanda Carter
We loved Malibu Pointe 1004. Great view, lots of room and very clean. What more could you ask for. We will definitely be back.
5/ 5 fronds Mike Cuzzolino
Rental unit was a 1 bedroom w/ sleeper sofa, so it was perfect for 3 people. unit was high enough to see the ocean from balcony. TV in bedroom could be larger.
4/ 5 fronds Richard Power
We've stayed at Malibu Pointe and used Condolux five times now. We love the customer service and that our issues were dealt with in a timely manner. We weren't just ignored.
5/ 5 fronds John Hallman
Booking with CondoLux is a breeze, the condo was perfect. We had 8 people and had plenty of room. We love the pools, lazy river & hot tub. We have stayed here several times & will continue to do so.
5/ 5 fronds Melissa Williams
The Penthouse we stayed in at Malibu Pointe was awesome. It was very clean and had plenty of room for our family of 8. We will be staying in the same place on any future trips to North Myrtle Beach.
5/ 5 fronds Amy Prather
Everything was exactly as described. We stayed mid June and had no problem being too crowded. Great experience.
4/ 5 fronds Brian Cooper
Very happy with the overall service received with Condolux. Would definitely book again in future. (TV channel selection very limited however - should be expanded.)
4/ 5 fronds Richard Dupuis
Great experience with the CondoLux staff. Check-in was quick and efficient. The condo was quite nice, although the mattress could use replacement. The view out to the ocean was very nice, especially in the morning.
4/ 5 fronds Thomas Onions
Great experience from start to finish!!! They even found our keys and sent them to us...
5/ 5 fronds Joseph and Janet Wise
We have been going for 10 years, 6 of which at CondoLux. The 4 bedroom Condos with 4 bathrooms is the way to go! Quiet, clean and in close proximity to all amenities! Will be returning in 2016! Did I mention the hot tub and great golf?
5/ 5 fronds Jacques Seguin
At Thanksgiving we rent with Condolux for our family gatherings. We have moved from renting 2 units to 9 for our family and friends. It is spacious, well equipped with the need of not bringing anything thing with us. Most enjoyable week's vacation for all.
5/ 5 fronds Patricia Corley
We rent with Condolux at least twice a year and have always had wonderful customer service and great condos. Already looking forward to our week in June!
5/ 5 fronds Dina Wright
My family and I had a wonderful time at Malibu Pointe. The children loved the pool and beach access was wonderful! Unit was very clean and spacious enough for all of us! However, the condo could use some better pots and pans. Just a small suggestion.
5/ 5 fronds Lisa Bragg
Frequently Asked Questions about Malibu Pointe
Is it a long walk to the beach?
Answer
No, Malibu Pointe is directly across from the beach, you will have to cross Ocean Blvd (which is not a busy section) and then have access to the beach. Most guests LOVE not paying the higher oceanfront price, but still being a quick walk to the beach.
What is the parking clearance under the building?
Answer
The parking clearance for Malibu Pointe is 6'8. For taller vehicles there is an open section with limited spaces available on a first come first serve basis. If you do have an oversized vehicle that will not fit in the garage, and the overflow spaces are unavailable, the city of North Myrtle Beach has free public parking, located about a block away on 17th Ave S.
Where are the pools located? Are they in the sun?
Answer
All the pools and lazy river are located under the building at Malibu Pointe. Most guests enjoy the pools being in the shade after a long hot day at the beach, however it does take the them a bit longer to warm up during the day because of this.
How many parking passes will I receive for parking at Mailbu Pointe?
Answer
As of July 19, 2014, the HOA at Malibu only allows a maximum of 2 parking passes to be given out for each unit, regardless of unit size. We apologize for any inconvenience this may cause.
Rental Policies & Procedures
Please read our
Policies and Procedures
or
Rental FAQs
regarding our rentals before calling. Many of your questions can be answered on that page. Here you will find information about refunds, cancellations, reservations, check-ins and much more.