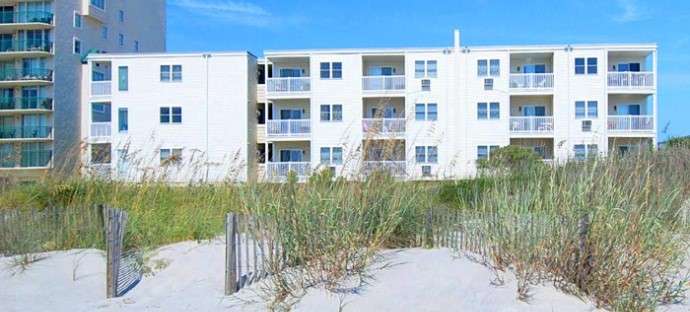 Ocean Pier
You are here:

Ocean Pier
Find the right condo rental in North Myrtle Beach when you stay at Ocean Pier. There are several Ocean Pier condo buildings located in Windy Hill Beach. Our Ocean Pier units are 2-bedroom units and offer oceanfront and ocean view balconies. Ocean Pier is great for a quiet family vacation with rooms accommodating up to 6 guests at a time. Enjoy the outdoor pool and private beach access. Each unit comes with a full-equipped kitchen, a washer and dryer, and are close to several attractions and restaurants including those at Barefoot Landing. Find rates and availability at Ocean Pier below!
Search our Condo Rentals
Please Search Above to Find Rentals
Things You'll Love About Ocean Pier
Convenient Location - Ocean Pier is conveniently located in Windy Hill Beach close to grocery stores, shops, attractions, and restaurants including Barefoot Landing!
Outdoor Pool - Ocean Pier has an outdoor pool exclusively for guests and home owners. Soak up the sun by the pool and take a refreshing swim!
Amenities at a Glance
Oceanfront Outdoor Pool
Outdoor Grill Area
Washer & Dryer
Private Balconies
Ocean Pier Location
Ocean Pier
Oceanfront Condo in North Myrtle Beach
South Ocean Blvd
,
North Myrtle Beach
,
SC
29582
33.794506, -78.727077
Common Questions about Ocean Pier
How do I access the beach?
Answer
Each Ocean Pier buliding has a private beach access to take you from the condo to the sand.
Where do I check in?
Answer
You will check in at Condo-World's office located on 17th Ave N in North Myrtle Beach.
Rental Policies & Procedures
Please read our
Policies and Procedures
or
Rental FAQs
regarding our rentals before calling. Many of your questions can be answered on that page. Here you will find information about refunds, cancellations, reservations, check-ins and much more.