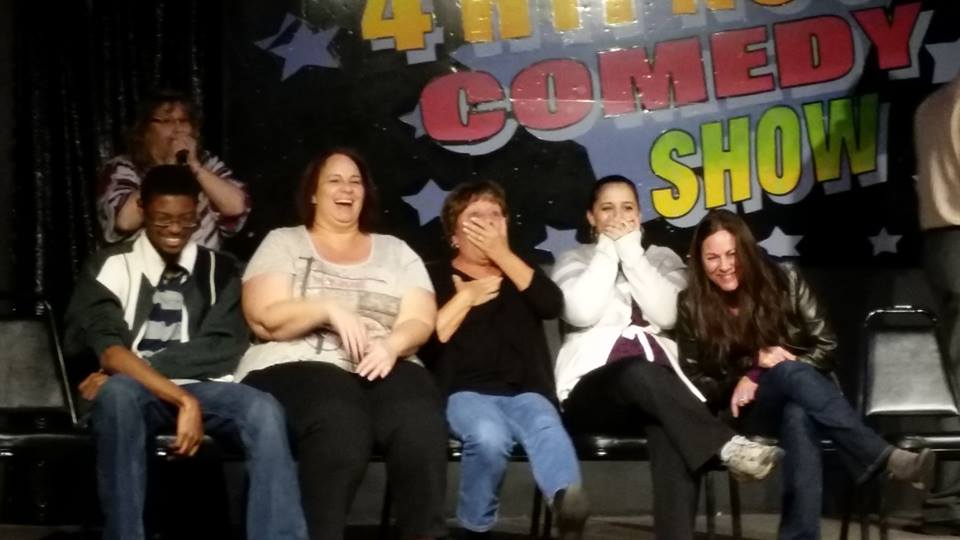 If you've never been to a comedy hypnosis show before, GO. Don't hesitate, don't make excuses, just GO.
Trust me. It's worth it.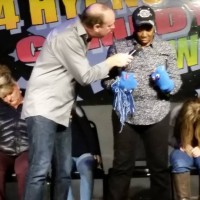 My wife and I decided to check out the Big Laughs Theatre in Myrtle Beach last Friday night.  We had NO idea what to expect. We didn't read any reviews beforehand or do any research. We just decided we'd check it out since we're locals and wanted to get in on some fun.  My wife hasn't laughed so hard in her life, she said.  Me? Well, I was on stage as part of the show!!
There are THREE types of shows there — A PG/G rated show (Mild Family Show), a PG-13 rated show (the Fusion show), and a rated R show (JUST for adults).  We did the rated R show, and you know what, we're going to check out the other ones too. It was THAT good.  Tickets were a mild $25 bones and the show is BYOB, yes seriously. You can BYOB.   Even cooler though is they had a snack and soda bar with loads of choices…. and everything was $1.  Yes, ONE DOLLAR. Not $6.25 for a bag of skittles like at the movie theater.
I was even impressed with how upbeat, smiley and happy the ushers were who showed us to our seats!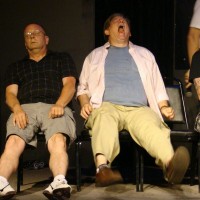 The show itself was AMAZING.  My wife said the crowd was laughing uncontrollably! Don't believe me?  Check out the Tripadvisor Reviews too.  What was surprising is that we heard members of the audience talking around us, and quite a few of them were there last night or a couple days ago.  They came back for seconds.
The shows are so good, the Big Laughs Theatre received the 2015 TripAdvisor Certificate of Excellence! Hypnotists Rich and Elizabeth Wylde have performed for audiences in Vegas and even on the Jerry Springer show. They are professionals and know exactly what to do to get an audience going.
Enough of my blabbing though, all I can say is that I did things on stage that I would never do in public. I won't get into details, but it was loads of fun.
Visit the Big Laughs Theater website for other info, to buy tickets, and more.