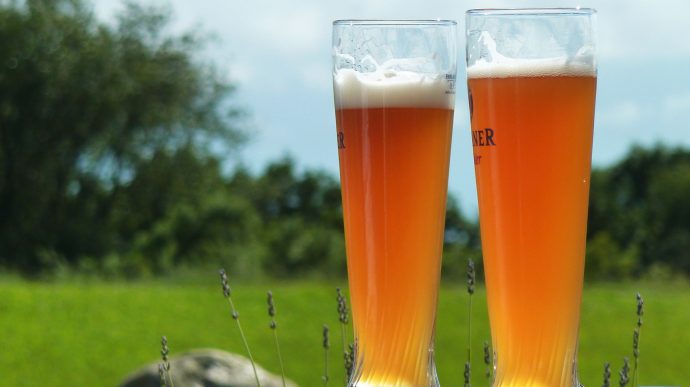 When you are at the beach it's time to kick back and have a beer or two. Some of the best beer is craft beer. Not all bars and restaurants serve craft beer but the ones in Myrtle Beach who do, take it very seriously and bartenders and waiters are often happy to recommend their top brand or personal favorites. If you are looking for a great craft beer, check out the selections at these bars and restaurants.
Liberty Tap Room
The Liberty Tap Room is a bar that offers a variety or bottled and draft beers. They also have several craft beers. The Miss Liberty Lager and Rocket's Red Ale are both popular and the locally brewed Terrapin, RJ Rockers, Goose Island and New Belgium are also popular. They also offer some great happy hour deals and a slightly upscale beach bar atmosphere.
Hurricane Maggie's Bar & Grill
Hurricane Maggie's Bar & Grill is a great place to grab lunch, a snack and of course, a craft beer. In fact, the selection of craft beer is huge. It includes Stone Go To Session IPA, Ballast Point Sculpin, Coronado Idiot IPA, Lion Export Stout, Bell's Oberon, Founders All Day IPA and Kasteel Rouge. If those aren't enough, they have over fifty other options.
Mellow Mushroom
What goes better with beer than pizza? Mellow Mushroom has some truly unique and delicious pizza varieties and their craft beer selection is just as impressive. Try a New South, Sam Adams, Lagunitas Sucks, Holy City Pluff Mud Porter, RJ Rockers Peachy King , Sweetwater IPA, Red Hare Rauchbier, Highland Oatmeal Porter or a Terrapin Tree Hugger.
Bumstead's Pub
Bumstead's Pub is located next to Dagwood's Deli and offers over 130 different beers. Goose Island, RJ Rockers, Magic Hat, Sweetwater, Harp and Guinness are all on tap and the bottled selection includes New South, Aviator, Red Hare, HeBrew, Abita, Highland, Duvel, Chimay, New Belgium, Brooklyn, Stone, Bear Republic, Sierra Nevada, Dogfish Head, Duck Rabbit, Avery, Allagash, Lakefront, Left Hand, New Belgium, Sam Smith, Shine,  and Victory and Rogue.
Atlas Tap House
The Atlas Tap House is a new addition to Myrtle Beach and so far, a popular one. Options include Great Divide, Harpoon, Terrapin and Bell's Brewing and Atlas Tap House's 25 taps serve beers from Westbrook, Red Hare, River Dog, Quest Brewing, New Belgium, Aviator, RJ Rockers and locally-brewed New South. They also offer tasty sandwiches and draft beer as well.