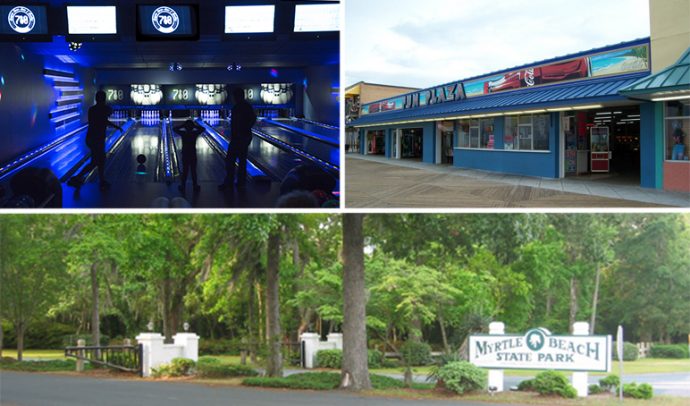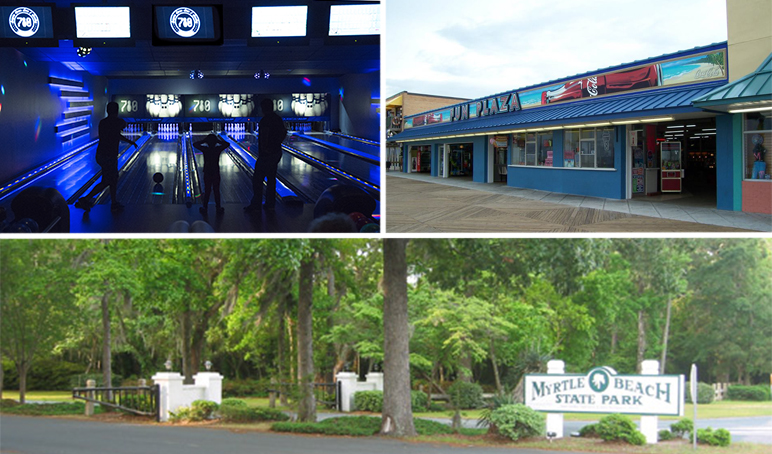 When you go on vacation to Myrtle Beach or North Myrtle Beach, you don't have to spend a fortune to have fun. There's plenty of fun and affordable things to do in the area and many of them are under $10. Wondering what you can do to help keep your family entertained without breaking the bank? Try one of the affordable options.
Barefoot Landing Mirror Maze
There is tons of stuff to do in Barefoot Landing and most of it is very affordable. One of the fun and cheap things to do at Barefoot Landing is the Mirror Maze. Sure it's great for kids, but it's also a lot of fun for adults. Laugh at your reflection and be careful not to get lost inside. It's only $7 for a one day pass so you can enjoy it over and over again.  You can even go grab a bite to eat at a nearby restaurant and go back for more fun later in the day.
710 North Myrtle Beach
If you just want some casual fun with family and friends, check out 710 North Myrtle Beach. You can bowl, play board games, play arcade games,  enjoy a game of pool or even play some basketball. Bowling is as cheap as $3 a game and its a great way to spend the evening after a long day at the beach. There's something for everyone at 710 North Myrtle Beach.
Fun Plaza Arcade
What could be better than having fun playing arcade games right on the beach? The Fun Plaza Arcade is located right on the boardwalk and you can spend hours playing the arcade games. Most only cost one token and there are big prizes to be won. Save your tickets and trade them in for awesome souvenirs at the end of your trip. Affordable fun for the whole family.
Myrtle Beach State Park
There is always something to do at Myrtle Beach State Park. Whether you just want to relax on the beach, participate in one of the many nature activities, walk along the boardwalks or out on the pier or look for area wildlife. You can enter the park for only $5 for adults and $3 for children. Most nature activities are free but some do small a charge fee to cover the cost of materials.
Plyler Park
Plyler Park is located right next to the SkyWheel and there is always something happening there. The best part is, most of the activities are free. With concerts, inflatables, contest and parties, you can't find anything that's more fun and at a better price. You are also right on the Boardwalk which is also free to enjoy. You can buy ice cream and snacks nearby for less than $5 or do some window shopping.