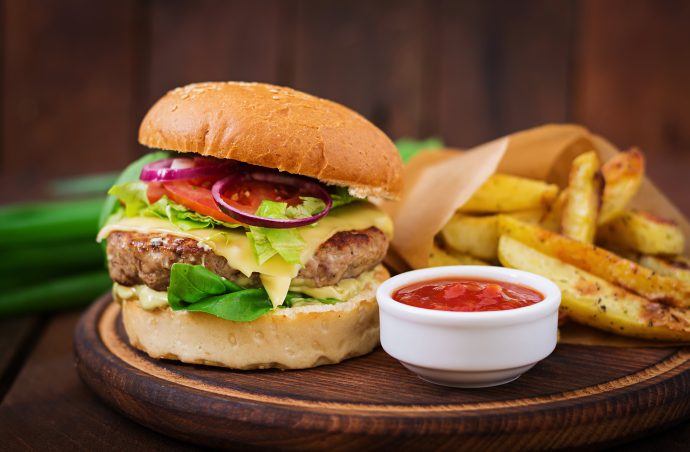 There are plenty of amazing restaurants in North Myrtle Beach. They server everything from seafood to steaks. Sometimes though, you just want a good burger. If that's what you are craving head on over to Barefoot Landing. The restaurants there have some of the best burgers on the Grand Strand and no matter which one you choose, you won't be disappointed. Here are a couple of the best places to find them.
River City Cafe
River City Café has a large selection of burgers. If you can think of a burger combination, they have it here. You can even come up with your own. Their burgers are always perfectly cooked and delicious. Their burgers are so good, that they  even made it on Food Network for their OMG Burger. The restaurants is casual and laidback, making it the perfect place to relax after a day at the beach or an afternoon of shopping.
Wild Wing Cafe
Wild Wing Café may be known for their wings, but their burgers are no joke. They have a variety of different burger option. You can even opt for a veggie burger. If you can't find a burger you want on the menu, just pick out the toppings you want and make your own. You can even add peanut butter to your burger! Where else can you do that?
Lulu's
Lulu's recently opened and it's already making waves. They have some amazing food. One of the most popular items on the menu is the  Pa-Menna Cheeseburger. It's a unique taste on a popular food item. The restaurant is beautiful on the inside and out and has some spectacular views of the waterway. It may be new, but it's already a favorite.
Blueberry's Grill
Blueberry's Grill is another new addition to Barefoot Landing and also a big hit. They know how to make some good burgers and they have five that you will probably have a hard time choosing between. They even have a burger called the Impossible Burger. It has no beef, but tastes just like a real hamburger. It's perfect for vegans or anyone who doesn't eat beef.
Johnny Rocket's
Johnny Rocket's has long been a popular burger place and for good reason. They have a very large selection of burgers and topping. Their burgers are always cooked perfectly and their toppings are always fresh. Their prices are also very reasonable. Kids love Johnny Rockets and if you are looking for a burger done right, this is the place.