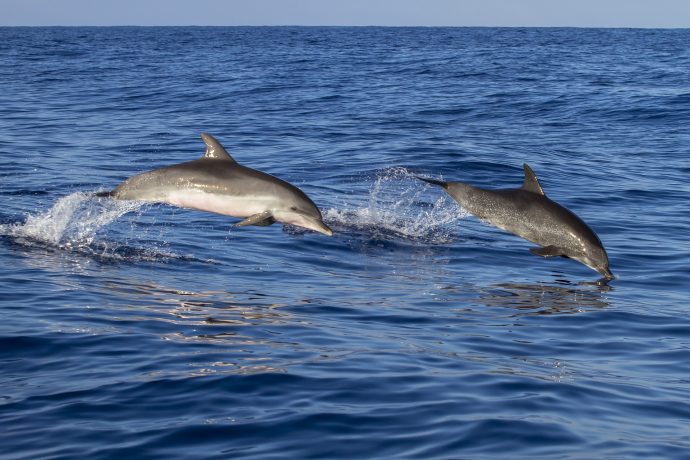 A lot of people come to North Myrtle Beach hoping to see dolphins. They aren't easy to spot, but they are out in the waves. Sometimes they come close to the beach and other times you just have to go out and find them. You will never forget the first time you see dolphins up close. Be sure to bring a camera so you can capture the moment forever.
Parasailing
Parasailing can give you some amazing views. If you have a good eye, you may be able to look down and see dolphins. Some parasailers get nervous about being dipped in the water where there are sharks. You are more likely to see dolphins near your boat than sharks.
Banana Boat Rides
Banana boat rides are a lot of fun. If you happen to look around while you are skipping over the waves, you may see dolphins doing the same. They are often curious about banana boats and the jet skis pulling them and come in for a closer look. Just don't fall off while trying to snap a photo.
Jet Skis
If you are thinking about renting jet skis, you may as well search for dolphins while you are on them. Dolphins have even been known to swim beside jet skis. Just don't get to close and don't try to chase or touch them.
Dolphin Tours
If you aren't having any luck on your own, you can always go on a dolphin tour. There are numerous tours that leave from Little River to the North and Murrells Inlet to the South. Some of these tours even guarantee dolphin sighting or will let you go again for free until you do spot one.
Beach
Believe it or not, you may get lucky and see a dolphin from the beach. It's not as hard as you think. Just keep an eye out for dolphins jumping in the waves or chasing schools of fish. They come close to shore often. Sometimes a lifeguard will even help beachgoers spot them.