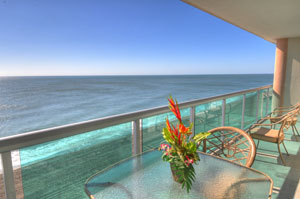 According to a story in the Sun News yesterday, tourism for the 2009 season may prove to be a very challenging year for the Myrtle Beach area. Lisa Fleisher spoke with Brad Dean, president of the Myrtle Beach Area Chamber of Commerce, where he said the "number of trips taken will be down next year, and hiring levels will be much lower".
Most of those in the hospitality industry will agree that tourism did take a blow for the 2008 season. Of course, this all depends on what particular industry you are in. I even remember a story a few months ago when even Hamburger Joe's Restaurant in North Myrtle Beach was taking a hit. And now with bike week bikers being bummed about the new ordinances for bikers, the spring bike rally probably won't bring as much money as it has in previous years. So yea, 2009 might be quite tough!

"While the chamber's membership is divided between pro-rally and anti-rally voices, the one overriding opinion of our board and members alike is that the chamber can and should lead an effort to develop a post-rally revenue recovery plan," Dean said. I am glad to see efforts are being made to attempt to recovery some of the money lost by the ordinances.
Now the vacation rental industry is another story. Not to toot our own horn, but Condolux, however, is still going strong. Seeing as how we specialize in Myrtle Beach condos and beach homes, you would think that the vacation rentals might take the biggest hit. However, those businesses that have built a strong reputation and foothold in the industry over the years already have a good handle on the trends and ways to work around them without having to raise prices for the customers. Of course, every business and even the Chamber has to work on GETTING them to Myrtle Beach first.
"In 2009, it can't be business as usual. We'll need to reinforce the value component of the destination because so many travelers will be scaling back their expenses. … The most recent survey indicates that nearly half of all likely travelers in our top 10 feeder markets are planning to reduce their travel in 2009," Dean said.