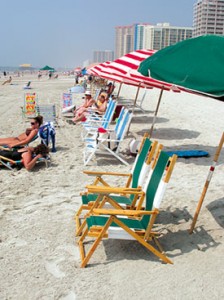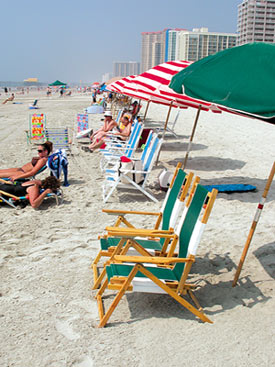 While North Myrtle Beach has beautiful sparkling beaches and breathtaking scenery, the communities and citizens of North Myrtle Beach are close and strong.  Behind the many tourists who visit North Myrtle Beach each year, is a thriving community with open arms to welcome new residents to the area.
As a new resident of North Myrtle Beach, you'll enjoy the friendliness and hospitality of your neighbors who also live and work here.  Even with all of the many exciting venues and attractions nearby, North Myrtle Beach moves at a slower pace and will truly give your family a peaceful environment to live.
North Myrtle Beach is consistently receiving awards for growth and quality of life.  That is why we believe North Myrtle Beach is the perfect place to relocate your family.  It is a perfect location to take a long walk on the beach, soak up the sun and scenery almost every day of the year and create memories which are full of life and meaning that will last a lifetime.
The cost of living according to the ACCRA composite index for the North Myrtle Beach area is 96.7, with 100 as the national average.  There are over 20,000 dwelling units in North Myrtle Beach; and this number is expected to increase 15 percent over the next five years.
The median cost of a new home is $192,400; with the median monthly electric bill around $112.  The average rent for a two-bedroom apartment is $560.  The median age of residents is 48 years, with more than 25 percent being college graduates.  The median family income is $46,052 a year.
With the housing markets finally ascending, North Myrtle Beach condos are the perfect accommodations to help you enjoy your vacation. Imagine awakening to the sounds of the ocean, preparing breakfast just the way you like it in your fully equipped kitchen, and then enjoying it out on your balcony as you take in the beautiful view of the Atlantic. As you look out over the sandy beaches and crystal blue water of the coast, you begin planning your day – no easy task with so many great activities and attractions located nearby. Maybe you'll play a round at one of the nearby golf courses. Perhaps you'll take a swim and spend a lazy day by the pool.
No matter what you decide, at day's end, you'll return to the spacious luxury of your villa where you can relax and unwind in preparation for tomorrow's adventures.