For years, Myrtle Beach has been a favorite amongst real estate investors as well as those looking for a vacation condo as a second home. Owners tell us they choose Myrtle Beach because of the many attractions, restaurants, shopping, sandy beach and the affordable prices of real estate. There are not many markets around the country where you can buy an oceanfront condo for under $90,000.
Of course, these properties are still looked at as investments and over the past 5-6 years, condo owners have had to figure out ways to make their condos more profitable so they could ride out the real estate storm. When the going gets tough, you have to figure out ways to survive and that is exactly what has happened.
How did they generate more profits from their condo investment?
There are three critical factors in vacation rentals that impact your net profit:
1. The marketing and exposure of the property via Internet and other means.
2. The amount of times the unit is booked.
3. The amount you pay in management fees.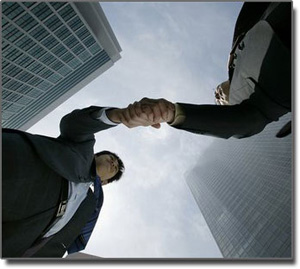 Condo owners have figured out that they cannot control the marketing, they cannot control the bookings yet they CAN control what they pay in management fees.
Myrtle Beach real estate investors have been taking control and negotiating better deals with rental management companies. The days of paying 40 and 50% to onsite companies are over. Condo owners in Myrtle Beach have discovered that their are companies that specialize in oceanfront rentals that only charge 20% management fees.
As you can imagine, reducing your expenses from 45% to 20% of your revenue will dramatically increase your 'net profits'. In most cases, these same companies offer more exposure on the Internet which leads to increased bookings. In addition, the maintenance, house keeping and customer service is the same if not slightly better.
Prices of real estate in Myrtle Beach are at an all time low making investments in the area a wise choice. Now that investors have cracked the code to increasing net profits, the number of sales will pick up pace and we will likely see a rebound of the market.
This is the time to make a great investment, generate additional revenue and enjoy the benefits of condo ownership.