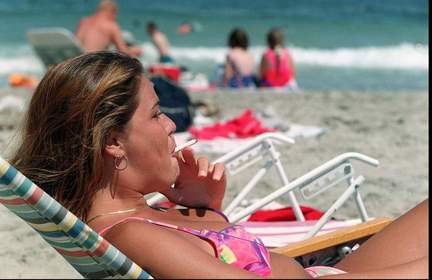 This would interest you if you are coming to North Myrtle Beach any time soon. Breathe easy, the big news here is that all public places are declared "Smoke-free" area from this Wednesday. The North Myrtle Beach City Council approved an ordinance called "Smoking in Public Places" to regulate and restrict smoking in the city. The rule makes all public establishments as non-smoking areas.
This non-smoking ordinance restricts smoking in facilities like bars, pubs, restaurants, city buildings and hotels and the Mayor Marilyn Hatley gave the final stamp of approval to the law. Even before this ordinance, several businesses already made the switch to smoke-free section or timings long back itself. Some restaurants like Plantation Pancake House will be enforcing the new ordinance from this Wednesday.
As expected, smokers and non-smokers in the city have a lot of opinions in support and against the rule, but most smokers agree that it's something they'll just have to live and adjust with. In effect, smoking has not been banned from North Myrtle Beach, but it is just restricted.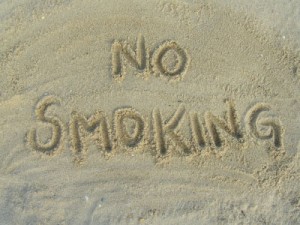 The Rules:
* Smoking will not be permitted inside any of the restaurants, pubs, bars, all public places, public transport, common areas in hotels and motels, athletic stadiums, hotels, motel rooms and campgrounds and any place that is near a door or a window.
* Smoking can be done at designated outside areas of the establishments.
* This ordinance does not restrict smoking at retail tobacco stores and existing cigar bars.
* Smokers and Business owners will be fined $100, $200 and $500 for the first, second and each additional violation within an year.
* Reference to E-cigarettes has been removed from the ordinance.
While smokers will have to adjust their ways like moving out to the outside smoking area, businesses are expected to benefit from catering to the many non-smokers who may become the new patrons. Also establishments like pubs and bars will save on frequent carpet cleaning, changing air filters and plenty of air-fresheners. The City council's immediate task would be to educate people and businesses about this law first before seriously enforcing the fines on violators.
Learn more about smoking and efforts to control it Horry County at SmokeFreeHorry.org