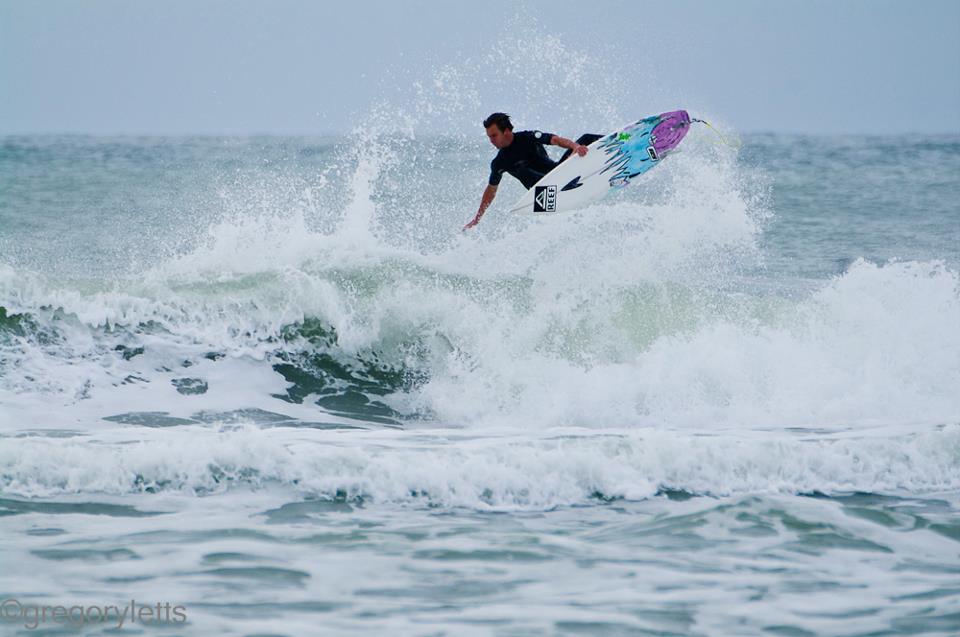 While Myrtle Beach may not be the surfing capital of the East coast due to it's average size waves, that doesn't mean you can't come to Myrtle Beach and surf though. When visiting Myrtle Beach, I recommend bringing a body board, swim fins, a longboard, and some sort of fun shape you can ride in waves up to chest high.
On an average day in Myrtle Beach the waves are probably about knee high, and you can probably ride a body board, longboard surfboard, or do a little body surfing. Most days start out fairly clean with light winds, and around noon, the wind turns sideshore at about 10-15 knots South East. But if you want to come to Myrtle Beach and surf fun sized waves, your best bet is to keep an eye on the swell charts on websites such as www.swellinfo.com and visit during a South East swell with light West or North West winds. The best season is late summer to fall, during the East Coast hurricane season. If you play your cards right, you could find yourself surfing a few days of fun surf and if your lucky you could catch one of the rare days in Myrtle Beach when the waves reach overhead.
So why aren't the waves that big in Myrtle Beach?  Well, if you look at the shape of the east coast, Myrtle Beach is in a semi-bay, and also is also quite a distance away from the Continental Shelf.   (The closer you are, the more energy a wave has before it hits the coastline.)  The longer the swells travel through shallow water from the open ocean, the smaller the waves will be.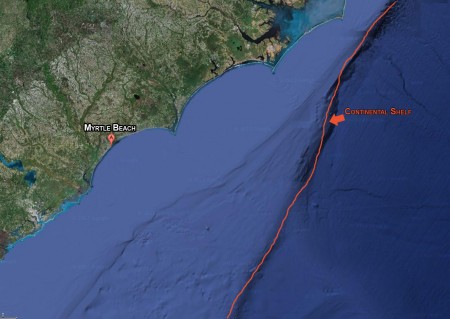 If you find yourself in Myrtle Beach, and the waves aren't up to your standards, I recommend taking a little trip down south to Folly Beach, SC. Folly Beach has a better average day of waves, and after a surf you can grab lunch in Charleston before heading back to Myrtle. It's close enough that a day trip is easily doable, but far enough down the coast that the waves are probably better.
Another place many natives to Myrtle Beach frequent is Wrightsville Beach, NC. Hop in the car, ride about an hour and a half north and you'll find Wrightsville Beach, a fun little beach town with tons of young people and normally a fun little knee to waist high wave.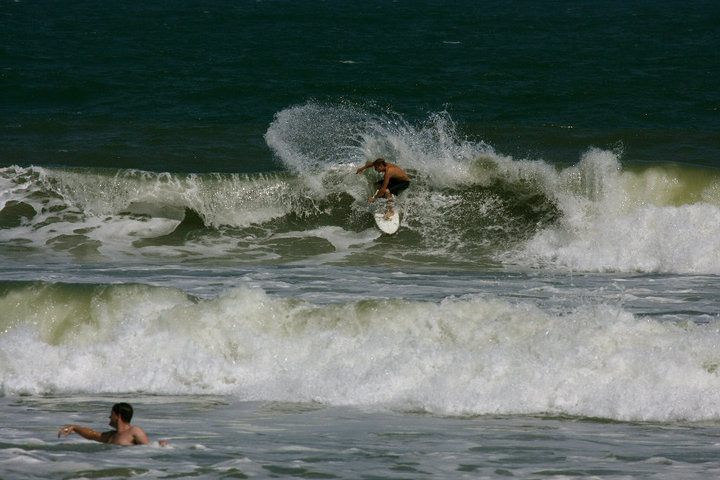 The truth is, Myrtle Beach and the areas surrounding Myrtle Beach aren't known for epic waves. Although we probably surf some of the smallest waves in the world, we get our monthly good session, and we make do with what we have.