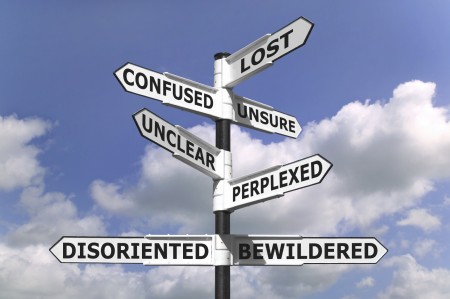 Don't feel bad if you don't know the answer. It's a question employees in the vacation rental industry hear on a daily basis.  While the majority of people have heard of Myrtle Beach (no, not in Florida), North Myrtle Beach is a whole other city on its own, leads to visitor confusion every year — and understandable so. Hopefully, though, after reading this blog visitors will be able to navigate the Grand Stand easier and get from point A to point B with less difficulty.
North Myrtle Beach is approximately a 10 mile stretch of beautiful Atlantic coastline. It is also referred to by the initials "NMB" and was created in 1968 when four area communities united – Windy Hill, Crescent Beach, Ocean Drive Beach and Cherry Grove. It is the hometown of Wheel of Fortune's Vanna White and the birthplace of South Carolina's official dance, the "Shag" (a more laid-back and creative version of the Jitterbug).
The most important distinction is Myrtle Beach and North Myrtle Beach are two SEPARATE entities. Myrtle Beach and North Myrtle Beach border each other. North Myrtle Beach starts at about Barefoot Landing (House of Blues, Alabama Theatre), if you are traveling on Kings Highway (Route 17), and is approximately a mile north of Myrtle Beach Mall.
Where street addresses are concerned, it is important to take note whether the address is foremost – in North Myrtle Beach or Myrtle Beach. This sounds simple enough but where the confusion often occurs. The second guideline is whether the address contains a "N" (north) or "S" (south). There are addresses in both North Myrtle Beach and Myrtle Beach that contain a north or a south. North and South streets in NORTH Myrtle Beach are determined by whether the street (Avenue) is located north or south of Main Street, North Myrtle Beach. When you reach NORTH Myrtle Beach, the first street you will encounter on Kings Road (Route 17) is 46st Ave South. The numbers will continue to go DOWN, the further north you travel, until arriving at Main Street and then they go UP and change to North – 1st Ave N, etc.
In Myrtle Beach, the streets (Avenues) are numbered – the further north you go, the higher the number. Conversely, the further south you travel, the LOWER the numbers. Addresses are "N" (north) and change downtown. 1st Ave S will follow 1st Ave N, and will proceed higher – 2nd Ave S, 3rd Ave S, etc., the further south you travel.
Still confused? There are loads of maps in North Myrtle Beach and Myrtle Beach. Most of the coupon handouts have them when you stop at visitors centers. It sounds more confusing that it really is, I promise!
Also be aware there are TWO Route 17's… one is BUSINESS 17, which is where numerous "businesses" are located and drivers will encounter more traffic. BYPASS 17 skirts around Business 17, with exits periodically along the way that are well-marked. The Bypass "bypasses" the high traffic areas enabling drivers to travel quicker along longer distances in Myrtle Beach. The Bypass starts at the point where Carolina Opry and Pirates Voyage are located.
The Take Away:
North Myrtle Beach and Myrtle Beach are two different places. There are North and South addresses in BOTH NORTH Myrtle Beach and Myrtle Beach. You will need to know whether the address is a NORTH Myrtle Beach address or a Myrtle Beach address. Then use the guidelines regarding the north and south street addresses above to arrive at your destination.
Of course, don't forget, the vacation rentals differ between the two beaches as well.