Hard to believe it is nearly September already BUT it is also my FAVORITE time of the year!  Below are some places to check out as we head out of Summer and into the Fall.
1. Brentwood Restaurant and Wine Bistro, 4269 Luck Avenue, Little River 843-249-2601
This upscale 1910 low-country French country house restaurant is a "don't miss". Chef Eric Masson is a winner of the popular "Iron Chef" show. Renowned for excellent gourmet food (fresh, never frozen) and service. Dine divinely with white table cloth and candlelight at your table. Many dining options to chose from including a four course pre-fixe, seven course tasting menus and more. Early bird dining is also available. Ask about the numerous ghosts sightings at the restaurant too! Reservations accepted.
https://www.thebrentwoodrestaurant.com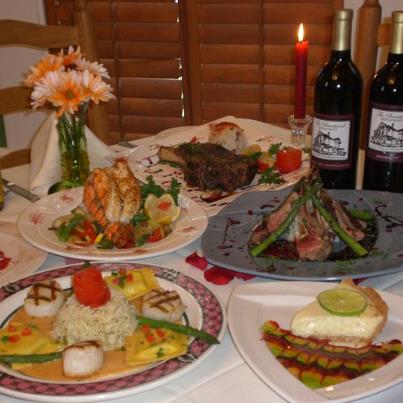 2. New South Brewery, 1109 Campbell Street, Myrtle Beach 843-916-2337
Another spot you won't want to miss. This hometown brewery has been getting a lot of buzz. Varieties of beer change quite often – the newest selection found on tap is New South Lager, White Ale, American Wheat Ale, Nut Brown, Red, and a limited six gallons of Dry-Hopped Lager. Complimentary tours are available and very popular!! Beer is also available for purchase (also on tap at Baron's Steakhouse www.baronssteaksandspirits.com ).
https://www.newsouthbrewing.com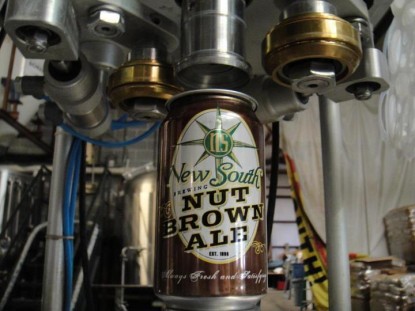 3. Barefoot General Store, Barefoot Landing, North Myrtle Beach 843-663-0345
I am a huge fan of nostalgia. Come and get your dose at this country store, which also offers many modern day items as well. There is definitely something for everyone here. Find clothing, food items, old time soda beverages, candles and the list goes on and on.
https://barefootlandinggeneralstore.com/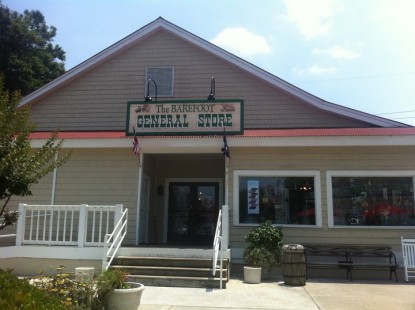 4. Southern Cupcake Company, 3600-2 Hwy 17 S, North Myrtle Beach 843-427-7863
Who couldn't use a cupcake now and then? That is what I say. Sometimes more now than then, especially with Halloween, Thanksgiving and those Christmas parties, all coming up.  Flavors change daily – and seasonally.  Bite into peach mango, pina colada, cherry , red velvet, mochachino, lemon poppy seed, carrot cake, cherry garcia, snickers, banana cream pie, peaches and cream, chunky monkey pretzel, coconut banana split, cookies and cream, watermelon, salted caramel, blueberry lemon, chocolate hazelnut, strawberry swirl , turtle,  salted caramel, thin mint, white chocolate raspberry, key line pie, chocolate heath, irish cream, pineapple upside down, even a gluten-free chocolate – among others!! In three sizes – mini, conventional and monster. Don't forget your four-legged friend! Doggie cupcakes are available too (made with eggs, flour, oats, cinnamon, applesauce and peanut butter)! Shipping also available ($10).
https://thesoutherncupcakecompany.com/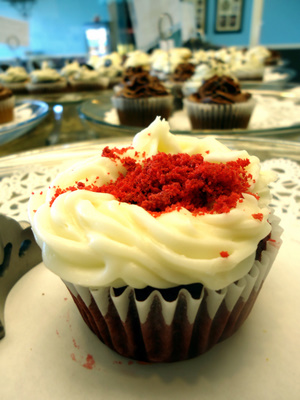 5. Lost Treasure Golf, 1705 Highway 17 S, North Myrtle Beach 843-272-5467
Now we need something to work off all this food and drink! How about Myrtle Beach's family favorite – a round or two of miniature golf? With two courses and a train ride to the first hole, the stage is set for some healthy competition and a few laughs. (Coupons in Monster book and Sunny Day Guide.)
https://www.losttreasuregolf.com

====================
This blog post brought to you by CondoLux Vacation Rentals in North Myrtle Beach, specializing in luxury oceanfront condos, as well as beach vacation homes.