1. Bless Your Letter Art, Barefoot Landing (behind the Christmas Mouse), 4898 Highway 17 South North Myrtle Beach, SC 29582 (704) 254-8387.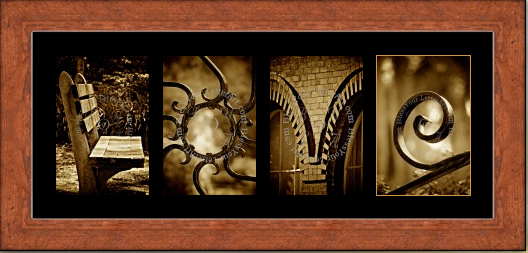 I saw this and thought how very creative, imaginative, unique and beautiful. Think birthday, wedding, anniversary, house-warming, thank you,  just because you care gift – or treat YOURSELF! You can't go wrong.
"Bless Your Letter Art" is a cleverly unique view of ordinary objects of life that resemble the letters of our alphabet creatively captured through the eye of the artist and photographed in "Black and White" and "Sepia" tones. Side by side you can select them to spell special words of encouragement or maybe your own special WORD that has extraordinary meaning in your life. They make special gifts matted and framed."
https://BlessYourLetterArt.Com
2. Red Bones Barbeque, 761 Pendergrass Ave.,
Murrells Inlet, SC 29576 (843) 357-2899 or (843) 995-4300.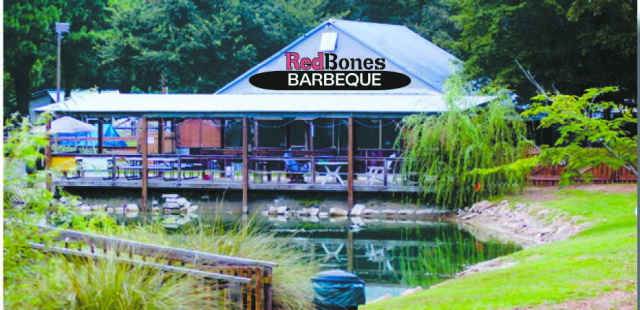 As a huge animal lover,  I was all over this concept.  This full service restaurant is now only open for private events and parties – and welcomes your pets! In the vacation realm, that could be a vow renewal ceremony reception, anniversary party, family reunion – even a wedding ceremony or reception, or simply gather your pet-owner friends and throw a party!
Red Bones Barbeque is part of Dog's Way Inn, an 8 acre deluxe doggie resort – dog boarding kennel, daycare, grooming, dog park compound in Murrells Inlet, SC.
https://www.adogswayinn.com/Shell_Crackers.html
3.  Night Fever Retro Dance Club,  9714 N. Kings Highway (Magnolia Town Centre), Myrtle Beach, SC 29572   (843) 808-9542.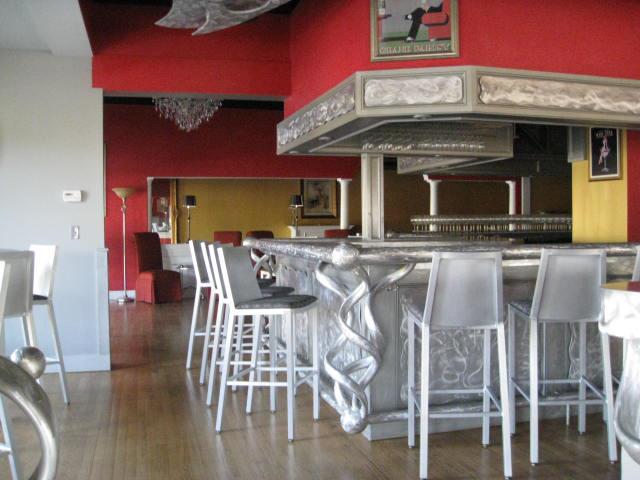 There is a twist on this "My Five" entry because – this business is not open yet!  However, it certainly has my interest and curiosity piqued!
"NIGHT FEVER Retro Party Club is a brand new "Party Bar" concept for the Myrtle Beach, SC market. Unlike dance clubs and night club venues that can be very over priced, impersonal and stuffy, NIGHT FEVER offers a venue that is reasonably priced, ULTRA interactive, fun and safe."
Sounds like a good time to me! Eagerly awaiting Night Fever's opening, currently slated for July 14, 2012.
https://www.nightfevermb.com/
4. Cans & Fans Drive, drop off location addresses in link at end of paragraph, (843) 455-2769.  Do you have some leftover canned foods from your stay at your condo or have you purchased a fan for your stay  – then found you bought too many souvenirs and are "down-sizing" for that trip back home?  Fans and cans can be donated to benefit the  Salvation Army.

HIS radio is partnering with The Salvation Army to collect cans and fans through July 14. Summertime is a time of high demand for both fans, to keep people cool, and non-perishable food items to fight hunger.  Drop-off locations are at The Salvation Army Family Stores in Murrells Inlet, Loris, North Myrtle Beach, and Conway. Also, Strand Styling Studio at 2954 Howard Ave., Unit C, Market Common.
https://www.hisradio.com/headline/cans-fans
5.   Islamorada Fish Company restaurant, Myrtle Beach Mall, 10177 North Kings Highway, Myrtle Beach, SC  29572 (843) 361-4700.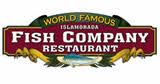 Many people are surprised to learn that there is a restaurant in Bass Pro Shops at the Myrtle Beach Mall.   Experience high-quality dining in a nautical environment, including a relaxing 2500 gallon salt water reef aquarium in the center of the restaurant – complete with a Puffer fish!
Islamorada ( "Purple Isle") Fish Company serves mainstream items such as seafood, pastas, steaks, burgers, ribs and salads along with some exotic offerings like venison-stuffed mushrooms, even alligator!  Happy hour 4-7 pm is also available.
https://restaurants.basspro.com/fishcompany/MyrtleBeach/
———————————————–
As always, don't forget to check out our other Myrtle Beach area activities as well.