OCTOBER 3
5th Annual Fish Fry Benefit for Special Kids Sponsor Program by Babb Construction, Old Hooters Parking Lot (13th Ave. N) just off of Hwy. 17 in North Myrtle Beach 843-280-6964
11:00 AM – 2:00 PM
Events such as these rely solely on the support of local businesses and the community to make it a success.  Please pass this information along to any of your friends, family members, or business owners that you think would want to support this great cause! Tickets are just $6.00 per plate (fried fish, french fries, coleslaw and bread). If you would like to purchase tickets for yourself or employees, making a donation (cash or supplies), or would like further information please contact Heather Babb at 843-280-6964 or visit www.babbcustomhomes.com/events/ Hoping to see each of you there!
Myrtle Beach Bike Week Fall Rally
Events will be scheduled around the area.
THROUGH October 7.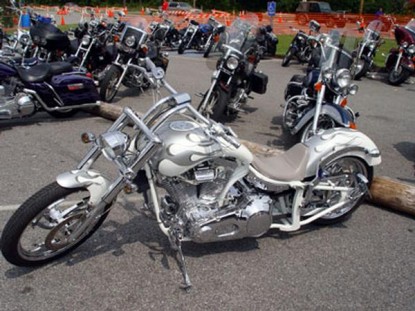 OCTOBER 4
Party on the Pier, Springmaid Pier/BARnacles Bar & Grill, 3200 South Ocean Blvd, Myrtle Beach 843-315-6153
5:00 PM to 7:00 PM
FREE Appetizers, live Entertainment, weekly prizes, drink specials and DJ Wally B from Movin 94.5 Broadcasting LIVE www.springmaidpier.com
RECURRING EVENT: October 11, 18, 25
Alive After 5, Third Avenue, downtown Conway.
6:00 PM – 9:00 PM
The city comes to life with live entertainment, carnival games, carriage rides, races and much more. Free admission.
OCTOBER 5
Whose Beach Is It Anyway? Carolina Improv Company, Uptown Theater, Myrtle Beach Mall, 10177 N. Kings Highway 843-272-4242
7:30 PM – 9:00 PM
Audience-interactive improv comedy, appropriate for all ages and similar to the tv show "Whose Line Is It Anyway?"
"Kid Friendly" Event
www.carolinaimprov.com
RECURRING EVENT: October 12, 19, 26, 27
Pawleys Island 13th annual Wine Gala, Reserve Golf Club of Pawleys Island
7:00 PM – 10:00 PM
Chance to experience some extraordinary wine from a variety of vineyards. Along with wine there will be dessert tasting, a silent auction and live entertainment. Ticket information can be found on the event's webpage below. This event is part of the 2012 Pawley's Islands Festival of Music and Art.
https://pawleysmusic.com/festival-program/pawleys-island-wine-gala/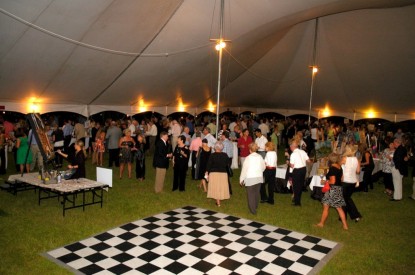 OCTOBER 6
2nd Annual Theresa Roach & Diana Thurman Cancer Fundraiser Car Show by CASPR, Shadow Riders, 3901 N. Kings Hwy, Myrtle Beach 919-257-1244
12:00 PM to 3:00 PM
Car show to raise money and awareness for cancer research.
"Kid Friendly" Event
https://www.facebook.com/events/228975960549426/
Austin-Healey Sports Car Show, Market Common, Myrtle Beach
9:30 AM to 1:30 PM
Nearly 100 Austin-Healeys and classic sports cars will line Howard Parkway. Chat with the owners and find out all about the English sports car that helped rebuild the U.K. after World War II.
https://www.marketcommonmb.com/eventdetail.php?event=gnSX
Conway Fall Festival by City of Conway Parks, Recreation & Tourism, downtown Conway 843-248-1740
10:00 AM to 6:00 PM
3rd Annual Conway Fall Festival featuring, arts, crafts, kids zone, car show, food, fun and music featuring Carolina Breakers and Fantastic Shakers.
"Kid Friendly" Event
www.ConwayFallFestival.com
Whose Night Out Is It Anyway?, Carolina Improv Company, Uptown Theater, Myrtle Beach Mall, 10177 N. Kings Highway 843-272-4242
7:30 PM – 9:00 PM
Interactive improv comedy like "Whose Line Is It Anyway?" for date night night.  Adults only.
www.carolinaimprov.com
RECURRING EVENT: October 13, 20
Art in the Park 40th Year by Waccamaw Arts & Crafts Guild, 1600 N. Kings Hwy. Chapin Park 843-446-7471
10:00 AM to 4:00 AM
Judged art show with art for sale.
www.artsyparksy.com
THROUGH October 7
Surfside Beach Annual Family Festival by Town of Surfside Beach, Surfside Drive, Surfside Beach 843-650-9548
10:00 AM to 4:00 PM
Annual family festival.
"Kid Friendly" Event
www.surfsidebeach.org
"Paws Across the Water" Duck Derby, Barefoot Landing, 4898 Highway 17 S., North Myrtle Beach 843-272-8349
11:00 AM to 4:00 PM
Benefit for the Humane Society of North Myrtle Beach. Music, food, games and activities for both the kids and adults. Adopt your duck at www.humanesocietynmb.org for a chance to win big prizes.
"Kid Friendly" Event
www.barefootlanding.com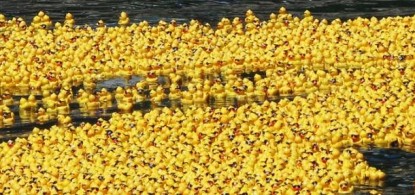 Annual Oktoberfest in downtown Myrtle Beach by Oceanfront Merchants Association, Ocean Boulevard Between 8th Ave N -10th Ave N 843-655-8482
12:00 PM to 12:00 AM
Authentic German food, beer & wine, an alcohol-free kids zone with inflatables and street performers, a bratwurst eating contest and free live music all day. Live music schedule at www.myrtlebeachoktoberfest.com
"Kid Friendly" Event
www.myrtlebeachoktoberfest.com/
Myrtle Beach Speedway's Breast Cancer Awareness Night, Myrtle Beach Speedway, 455 Hospitality Lane, Myrtle Beach 843-236-0500
5:30 PM – 10:00 PM
100 lap race. late model, charger, mini, bus racing. Kimmel street stock racing.
"Kid Friendly" Event
Web: www.myrtlebeachspeedway.com
OCTOBER 8
Teddy Bear Clinic at Children's Museum of SC, 2501 North Kings Hwy, Myrtle Beach 843-946-9469
10:00 AM to 3:00 PM
Bring your teddy bear to the CMSC clinic for a check-up! Miller Motte will be there to help make sure your teddy bear is healthy!
"Kid Friendly" Event
www.cmsckids.org
OCTOBER 9
29th Annual Taste of the Town by St. Andrew Catholic School, Myrtle Beach Convention Center, Myrtle Beach 843 448-6062
4:00 PM to 10:00 PM
Grand Strand's largest culinary and social event of the year, and Myrtle Beach's premier fall food festival. Taste of the Town will include over 50 area restaurants offering tapas-style tastings from their menus.
"Kid Friendly" Event
www.TOTMB.com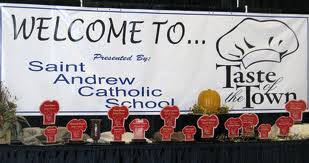 OCTOBER 10
Seacoast Artist Guild's 9th Annual Fall Art Show & Sale by Seacoast Artist Guild of South Carolina, Inlet Square Mall, 10125 Hwy 17 Bypass, Murrells Inlet
843-650-4054
10:00 AM to 9:00 PM
Fall in love with the creativity of your LOCAL artists. Seacoast Artist Guild will donate $25 to our Training & Scholarship Fund for every $100 spent on purchase a work of art.
www.seacoastartistguild.com
RECURRING EVENT: October 11, 12, 13 (October 14 12:00 PM to 6:00 PM)
OCTOBER 11
Ghost Hunters Presentation, House of Blues, North Myrtle Beach for reservations call 843- 272-3000
7:00 PM
Paranormal expert Stephen Lancaster with Allen Bess. Lancaster's research focuses on investigating reports of the supernatural. He is the producer of MonsterVisionTV, an independent paranormal investigation program with nearly two million views worldwide. In 2011, Lancaster began hosting the paranormal radio show "Shadowalker Radio" on Pararock TV. He is currently producing a television series based around his paranormal experiences. Visit him online at StephenLancaster.com. Media Credits Include: A Lawyer Walks Into A Bar (2007) •Indican Pictures, Overbrook Brothers (2009) •IFC Films, Shocking, Scary, Paranormal Videos (2009) •NBC Universal Television, My Ghost Story (2011) •A&E Biography, -True Case Files of a Paranormal Investigator (2012). Tickets are $39.
OCTOBER 12
Movies @ McLean, McLean Park, North Myrtle Beach 843-280-5584
7:00 PM – 10:00 PM Free Admission
https://www.nmbevents.com/
OCTOBER 13
OktoberFestival of Fashion by Long Bay Symphony Guild, Dunes Golf & Beach Club, 9000 N. Ocean Blvd, Myrtle Beach, for reservations call 843-448-8379
11:00 AM to 2:00 PM
Fashions from the Market Common, including Orvis, Banana Republic,White House Black Market, Bijuju & more. Three course luncheon, cash bar, gift baskets, music provided by The Long Bay Youth Orchestra. $35.00 per person.
www.longbaysymphony.com
"Cruise to the Coast" Classic Car Show at Barefoot Landing, 4898 Highway 17 S., North Myrtle Beach 843-272-8349
10:00 AM to 4:00 PM
Join thousands of fellow classic car enthusiasts and the Chicora Regional Car Club for a jammed-packed day of classic and antique cars and trucks. Every year more than two hundred cars are registered. There will be trophies, prizes, awards, fun and games.  There is something for everyone. For more information or to register online visit https://www.chicoracarclub.com/nmbshow.html.
"Kid Friendly" Event
www.barefootlanding.com
3rd Annual "Pink Your Flamingo" Flock Walk at Barefoot Landing, 4898 Highway 17 S., North Myrtle Beach 843-272-8349
8:30 AM to 1:00 PM
"Pink Your Flamingo Flock Walk and Auction". Registration at 8:30 at Flying Fish. Walk at 10:00 a.m. Auction of Flamingos to follow reception at Flying Fish. Registration includes t-shirt, food. Proceeds benefit the ACS Breast Cancer Awareness.
"Kid Friendly" Event
www.barefootlanding.com
3rd Annual Train Show & Sale by Grand Strand Model Railroaders, Inc., Lakewood Conference Center 5837 S. Kings Hwy Myrtle Beach 843-293-4386
10:00 AM to 5:00 AM
Operation Lifesaver Safety, N,HO and Lionel Train displays, clinics, kids simulator and door prizes. Admission $5.00, Kids 12 & under FREE.
"Kid Friendly" Event
www.isfans.com/gsmrrc
THROUGH October 14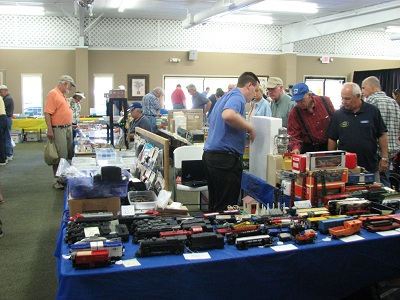 Italian Festival by Sons Of Italy, Lodge 2662 at Broadway at the Beach, Myrtle Beach 843-902-7469
11:00 AM to 7:00 PM
Huge annual Italian festival. Continuous live entertainment both days, Italian food vendors, Italian souvenirs, arts and crafts booths, free face painting, and more. 20th year for this popular event.
"Kid Friendly" Event
SonsOfItalyMB.com
THROUGH October 14
Little River ShrimpFest by Little River Chamber of Commerce, Historic Little River Waterfront, Little River 843-249-6604
9:00 AM to 5:00 PM
Arts/crafts, children's area, car show, shrimp & seafood specialties, festival fare, live entertainment. New this year – Shrimp & Grits Cook-Off!
www.littleriverchamber.org
THROUGH October 14
Harvest Home Weekend Festival at Brookgreen Gardens, 1931 Brookgreen Drive, Murrells Inlet 800-849-1931
9:30 AM to 4:30 PM
Brookgreen's annual fall festival, Harvest Home, is a weekend filled with outdoor activities the whole family will enjoy. Scarecrow building, pumpkin painting, hayrides, live entertainment, plus some exciting new events.
"Kid Friendly" Event
www.brookgreen.org
THROUGH October 14
Rock Back The Clock Music Festival, La Belle Amie Vineyard, 1120 St. Joseph Road, Little River 843-399-WINE (9463)
12:00 PM – 6:00 PM, Music (12:00 PM – 5:00 PM) Relax on a late summer's day. Live music at its best, wine tastings, and a beautiful venue.
$8/person. Food available from Smokin' Pitt BBQ. Beverages (Water, Soda, Beer, & Wine) available. SORRY, ABSOLUTELY NO FOOD, BEVERAGES OR PETS ALLOWED AT THIS EVENT. Bring a lawn chair, a good friend or two, and enjoy the company, the music, the wine, and the beauty of the vineyard.
https://labelleamie.com/special-events/
OCTOBER 14
13th annual Lip-Rippin' Chilympics Chili Cook-Off, parking lot at Spud's Waterfront Dining, Murrells Inlet
12:00 PM – 6:00 PM
Features the best in chili samples created by local and regional chefs and local restaurants from all over the Grand Strand. The delicious culinary event awards prizes for the best overall, best theme, best use of South Carolina ingredients, hottest chili and more. Live bands will playing all day and kids will love the inflatables and face painting. All proceeds from the event will go to projects of the Grand Strand Surfrider Foundation. Food samples and drinks will be priced separately. FREE admission.
OCTOBER 19
Gaither Fest, Myrtle Beach Convention Center, Myrtle Beach 800-713-3773
A two-day Homecoming event that features a full roster of great artists.
"Kid Friendly" Event
www.gaither.com
THROUGH October 20
OCTOBER 20
33rd Annual Loris Bog-Off Festival by Loris Chamber of Commerce, Downtown Loris 843-756-6030
9:00 AM to 11:30 PM
Chicken Bog cooking contest, car show, arts & craft vendors, great food, entertainment on two stages, kid's area and more. 40,000 attend!
"Kid Friendly" Event
www.lorischambersc.com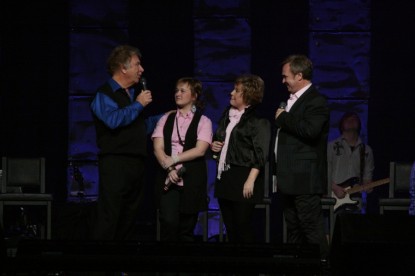 A Night of a Million Memories – The Association with The Long Bay Symphony Pops by The Long Bay Symphony, Myrtle Beach High School Music and Arts Center 843-448-8379
7:30 PM
The Association with the Long Bay Symphony Pops bring back memories with '60s and '70s like chart toppers Cherish, Windy, Never My Love, and Along Comes Mary.
longbaysymphony.com
The Great American Backyard Campout at Huntington Beach State Park 16148 Ocean Hwy., Murrells Inlet 843-235-8755
10:00 AM (October 20) to 1:00 PM (October 21)
The Great American Backyard Campout at Huntington Beach State Park is designed for first-time campers and is an adventure-filled weekend for the entire family.
"Kid Friendly" Event
www.southcarolinaparks.com/products/10003865
3rd Annual Myrtle Beach Wine Fest, The Market Common, Myrtle Beach 843-712-2618
11:00 AM to 7:00 PM
Sample over 100 wines at one of the area's favorite festivals. Try a variety of wines from around the world enjoy live music and several vendors
www.myrtlebeachbeerfest.com
Ripley's Aquarium Family Night Out, Ripley's Aquarium, Broadway at the Beach, Myrtle Beach
7:00 PM (October 20) to 8:00 AM (October 21)
Cost $19.99/person.
https://www.ripleyaquariums.com/myrtlebeach/event/family-night-out-2/
OCTOBER 25
Myrtle Beach Oceanfront Scrapbook Retreat, 2701 South Ocean Blvd, North Myrtle Beach 757-287-4774
10:00 AM (October 25) to 12:00 PM (October 28)
4 day Scrapbook Weekend Retreat at the Bay Watch Resort. Prizes all weekend, fun, vendors, classes with oceanfront views and rooms. Hotel reservations must be made by September 20th, 2102 by calling: 800-845-9700.
northcarolinascrapbookretreats.com
THROUGH October 28
OCTOBER 26
Huntington's Haunted Halloween at Huntington Beach State Park, 16148 Ocean Hwy., Murrells Inlet 843-235-8755
6:00 PM to 9:30 PM
The Atalaya "castle" will be the setting for an evening of fright-fully fun family entertainment! Enjoy two separate haunted house attractions, carnival games, crafts, s'mores, a bonfire, and more! Admission: $10 adults, $7 for children 6-15
"Kid Friendly" Event
www.southcarolinaparks.com/products/10003985
THROUGH October 27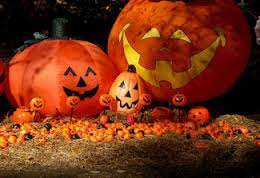 BOO Bash! at Children's Museum of SC, 2501 North Kings Hwy, Myrtle Beach
843-946-9469
5:00 PM to 7:00 PM
Come to the museum dressed in your Halloween Costume for a fun night filled with games, activities, and candy!
"Kid Friendly" Event
www.cmsckids.org
Whose Haunting Is It Anyway? at Carolina Improv Company, Uptown Theater, Myrtle Beach Mall, 10177 N. Kings Highway 843-272-4242
8:00 PM to 9:30 PM
Interactive improv comedy like "Whose Line Is It Anyway?" for all ages with Halloween theme and costume contest.
"Kid Friendly" Event
www.carolinaimprov.com
RECURRING October 27
Animal Rescue Dinner, Mykonos Restaurant, Myrtle Beach
7:00 PM
Tickets are available for the Animal Rescue Dinner hosted by Helping Hands Grand Strand at Mykonos Restaurant. The event will raise money for P.A.C.T Rescue, Whisker's Animal Rescue & Sanctuary and Juliet's House. Tickets are $35/person. The dinner menu includes hummus and Tzaziki with freshly toasted pita bread, a Greek salad and a selection of entrees including chicken souvlaki, pistachio and zorbas chicken. A silent auction and raffle will also be held.
https://www.helpinghandsgrandstrand.com/event.html
Brentwood Restaurant and Wine Bistro, 4269 Luck Avenue, Little River 843-249-2601
6:00 PM
Ghosts of the Brentwood Presentation with Stephen Lancaster. Will sell out! Make reservations EARLY! Book signing, Presentation w/Meet & Greet monsterVisionTV.  The final Ghosts of the Brentwood presentation! Never before seen footage to be revealed!
www.thebrentwoodrestaurant.com/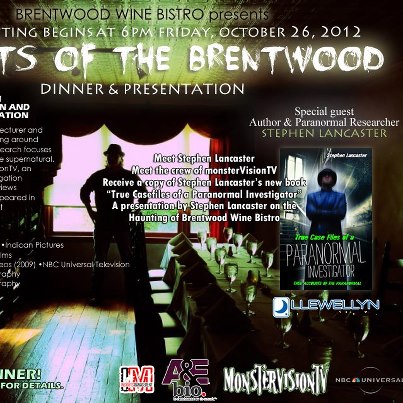 OCTOBER 27
Kids Club! at Inlet Square Mall, 10125 Hwy 17 Bypass Box 12A, Murrells Inlet 843-651-6990
10:00 AM to 12:00 PM
Come to Inlet Square Mall and join the Kids Club! The mall, in conjunction with Guard-a-Kid, will be creating child ID badges and promoting Trick-or-Treating safety tips. Kids can also have fun painting their own Halloween masks.
"Kid Friendly" Event
www.inletsquaremall.com
Kids' and Pets Halloween Costume Contests and Fun Day, Barefoot Landing, 4898 Highway 17 S., North Myrtle Beach 843-272-8349
1:00 PM
Bring the kids out in their favorite costume to have a chance to win great prizes. Don't stop there, bring Rover and Fluffy too! You can win prizes for the best pet costumes. Make it a family affair and dress to impress! There will be prizes, free carousel rides, kids' karaoke, a petting zoo, face painting and more! Registration and activities begin at noon.
"Kid Friendly" Event
Endless Summer Festival, Main Street, North Myrtle Beach
10:00 AM – 4:00PM
Enjoy fabulous entertainment, lots of vendors with one of a kind specialty craft items, food vendors, classic & antique car show and children's area with community stage and carnival rides. The entertainment stage will be located at the famous "Horseshoe" at the end of Main Street with the beautiful Atlantic Ocean as the backdrop. This is a FREE concert, so don't forget to bring your beach chair and enjoy the music. Sit back, relax and count the reasons why North Myrtle Beach, South Carolina is considered paradise.
https://www.nmbevents.com/
Autumn Big Band Celebration, La Belle Amie Vineyard, 1120 St. Joseph Road, Little River 843-399-WINE (9463)
12:00 PM – 6:00 PM, Music (12:00 PM – 5:00 PM) Relax on an early Fall day. Live music at its best, wine tastings, and a beautiful venue.
$8/person. Food available from Smokin' Pitt BBQ. Beverages (Water, Soda, Beer, & Wine) available. SORRY, ABSOLUTELY NO FOOD, BEVERAGES OR PETS ALLOWED AT THIS EVENT. Bring a lawn chair, a good friend or two, and enjoy the company, the music, the wine, and the beauty of the vineyard.
https://labelleamie.com/special-events/
Howl-O-Scream, McLean Park, North Myrtle Beach 843-280-5584
5:00pm – 8:00pm
Family Fun environment for trick-or-treating. Free event.
"Kid Friendly" Event
https://www.nmbevents.com/
Brew at the Zoo at Brookgreen Gardens, 1931 Brookgreen Dr., Murrells Inlet 800-849-1931
6:00 PM to 9:00 PM
Guests will enjoy tastings of more than 30 regional and national craft beers, appetizers, entertainment, a signature tasting glass, and evening stroll through the Lowcountry Zoo. Tickets are $40 per person.
brookgreen.org
OCTOBER 31
Halloween Trick or Treat at Broadway at the Beach, Myrtle Beach
4:30 PM to 6:30 PM
Broadway at the Beach will host trick-or-treating around the complex in a fun and safe environment. Bring your kids in costumes around for special treats at participating stores and shops.
Family Fun environment for trick-or-treating. Free event.
"Kid Friendly" Event
https://www.broadwayatthebeach.com/kidsevents.aspx
Halloween at the Marshwalk, Murrells Inlet
5:00 PM – kids, 7:00 PM adults
Gear up for the annual trick-or-treating and costume parade. Kids can enter the costume contest and win fun prizes. Later that evening, adults can compete for $2,000 in cash and prizes for best costume. Enjoy plenty of fun and fright at the Marshwalk. The kids' costume contest will be held at 6 PM. The adult fun begins at 7 PM. Final judging for the adult costume contest will be held at 10:30 PM.  Family Fun environment for trick-or-treating. Free event.
"Kid Friendly" Event
https://murrellsinletsc.com/upcoming-events.php
"Trick or Treating" at Barefoot Landing, 4898 Highway 17 S., North Myrtle Beach 843-272-8349
5:00 PM to 7:00 PM
Dress up the kids and bring them out to enjoy the sights and sounds at Barefoot Landing for a safe and fun evening of trick-or-treating. Bring the whole family to shop, dine, and participate in the festivities. Pick up a free bag in the Lakeview Courtyard and while you're there, let the kids ride the carousel for FREE.
"Kid Friendly" Event