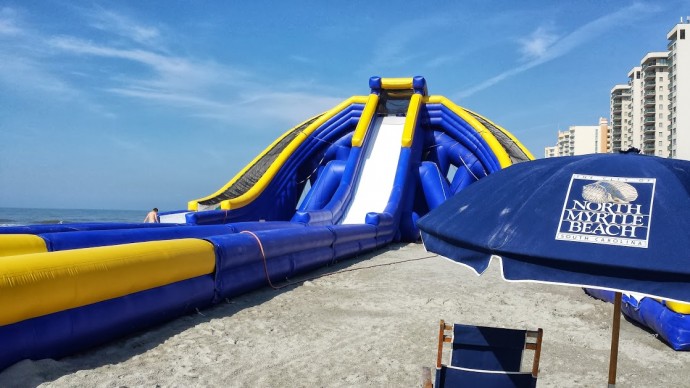 [space height="20″]
North Myrtle Beach beach-goers have a new option for beating the heat: TRIPPO!  Sure, it has a funny name, but it may be hard to ignore the children (and the child in all of us) begging for such a bouncy water ride.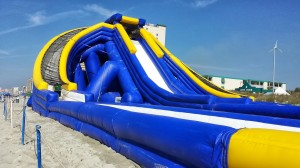 A new inflatable water slide located at 1st Avenue South, TRIPPO stands 40 feet tall, 175 feet long, and offers thrill seekers 3 different chutes of wet and wild sliding.
TRIPPO replaces the older HIPPO water slide (I'm going out on a limb here, but the 3 slides might have something to do with the new name), which was retired due to wear and tear after the 2012 season.
According to WMBF News, profits from TRIPPO will go toward covering summer lifeguard costs for North Myrtle Beach.[separator]
TRIPPO is open for the summer season daily from 11:00 AM to 5:00 PM.
If you are looking to "wet" your appetite, TRIPPO tickets can be purchased on site by cash, debit or credit card.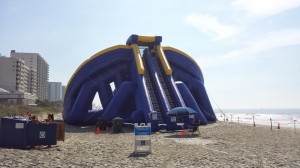 Slide rates as follows:
Single ride – $3
4 rides – $10
Daily pass – $20
Weekly pass – $60
Individual season pass – $65
Family season pass (4 people standard) – $185.[separator]
Group rates are also available by calling Lauren Richardson at (843) 280-5674 or Mark Horton at (843) 798-1071.