Myrtle Beach has hundreds of attractions, and many of them are designed for children.  Children love to explore, touch and interact with the things they see and hands-on attractions and exhibits are popular with children of all ages. I have two boys ages six and two, and like most kids they love to run free and touch everything.  There are several hands-on attractions in Myrtle Beach, be sure to check out one or more of them when you get the chance.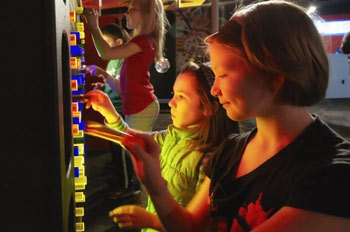 WonderWorks
www.wonderworksonline.com
WonderWorks is a great place for children to explore and have fun while learning.  If you think the outside is impressive, wait until you see the inside. Almost every exhibit inside this unique museum was designed to be touched, operated and enjoyed by children.  WonderWorks also offers a 3D motion ride, zip lining, laser tag and an indoor ropes course that kids of all ages will love.  My oldest son was three the first time we visited WonderWorks and hasn't stopped talking about the "upside down place" since that visit. We took both boys again recently and they both loved it.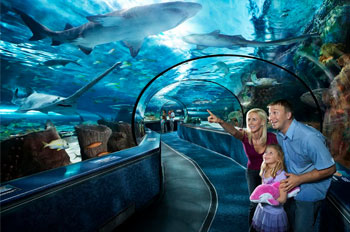 Ripley's Aquarium
www.ripleyaquariums.com
A visit to the beach often sparks an interest in sea life and ocean creatures and Ripley's Aquarium is the place for children to learn more about the fish and animals that live in oceans all over the world. The touch tank is one of the most popular exhibits at the aquarium. It allows children to pet and even hold horseshoe crabs and small sharks. There is even a hands-on stingray exhibit where visitors can touch a stingray as it swims by. The aquarium offers new exhibits often, so there is always some new to touch and learn about at Ripley's Aquarium. Our whole family loves Ripley's Aquarium and we visit it every year. My kids love the touch tank as well as the dive shows and the shark tunnel.  They look forward to visiting it every summer.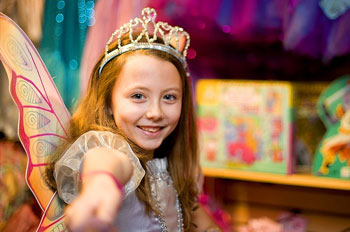 MagiQuest
www.magiquest.com
Bring out your children's inner wizard by allowing them to play MagiQuest. MagiQuest is an interactive game that allows children to use their own wands to fight dragons and ogres, search for gold and jewels and even save a few princesses. Everything inside a MagiQuest play zone is "magical" and interactive. Your children will enjoy spending an afternoon exploring the MagiQuest kingdom, solving puzzles and perfecting their skills as a magi. MagiQuest is such a unique and fun attraction that we always spend a few hours playing while we are at Broadway At The Beach.  My boys bring their wands with them every time and love that they have "magic powers" while they are there. Even my two-year-old enjoys playing with a little help.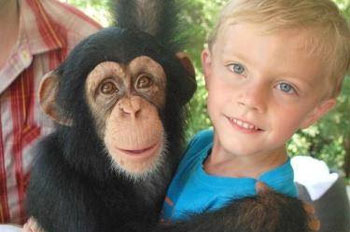 Myrtle Beach Safari
www.myrtlebeachsafari.com
What child doesn't like animals? The Myrtle Beach Safari is the ultimate hands-on attraction for animal lovers. Children will love observing and even holding, petting and interacting with a variety of different exotic animals, including baby tigers, elephants and monkeys. Get a picture of your children with their favorite animal or animals and take home a keepsake that they are sure to treasure.  My kids are a little too young for the safari, but we look forward to the day we get to enjoy it.  They love seeing the tigers at the Preservation Station at Barefoot Landing.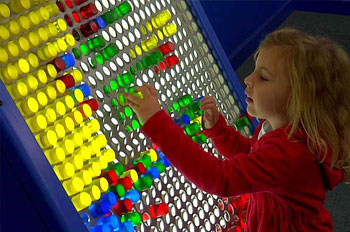 Children's Museum Of South Carolina
www.cmsckids.org
This fun museum is designed as a place for kids to learn by using their hands and minds to enjoy the exhibits. Children can touch, play and experiment with the toys, games and objects inside the museum all while learning more about science, history and even math. There are exhibits for children of all ages and the museum is open all year round.  Your children will enjoy their freedom in the safety of an educational environment. We visited this museum one rainy day and the kids had a blast playing with all the educational toys . It is also very affordable.