Almost every tourist destination has a variety of attractions, but many of them offer the same thing, just in a different location. In Myrtle Beach there are plenty of attractions and something for everyone to enjoy. Some of the best attractions are also the most unique. Check out these fun and  unique Myrtle Beach attractions that you will  definitely want to try on your next trip to Myrtle Beach.
Go Ape Treetop Adventure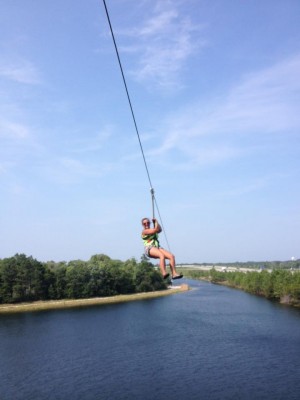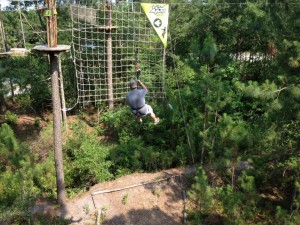 North Myrtle Beach – (goape.com) If you are looking for a  fun and physical activity to enjoy while visiting Myrtle Beach, check out the Go Ape Treetop Adventure.  There are several different zip line attractions in Myrtle Beach, but Go Ape offers three zip lines and a full ropes course.  The adventure starts with a training session and once you have learned how to use your carabineers and safety gear, you are on your own to tackle the ropes course and the zip lines at your own pace. Each station offers unique obstacles and challenges and there are even two Tarzan swings that land you right into a cargo net.
My husband and I visited Go Ape at the end of June and we were pleasantly surprised with how fun and different it was. It took us almost two hours to finish the course, but we were limited on time and had to hurry a bit. We could have easily spent the afternoon in the treetops. All of the staff were extremely helpful and friendly. There was water available at each station and the views from the treetops and zip line platforms were unbeatable. We had a really great time and can't wait to do it again soon.

Brookgreen Gardens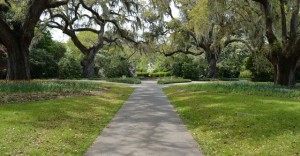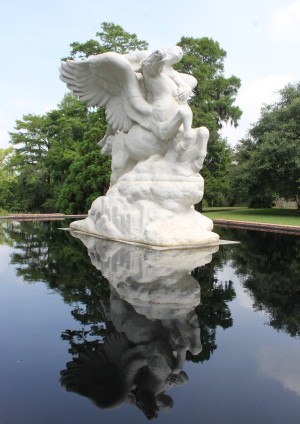 Murrells Inlet – (brookgreengardens.org) The ocean offers amazing views and incomparable beauty, but Myrtle Beach offers another attraction that has some unique and spectacular sights and views to experience. Brookgreen Gardens may not have sand or waves, but it does have beautiful plants with bright green leaves and bold and colorful flowers. Spend the morning or afternoon strolling through the shady gardens and enjoying nature and all of the plants and animals that call Brookgreen Gardens home.  There are also many impressive statues, a small zoo and butterfly house on site.  Brookgreen Gardens is not only a unique attraction it is also an affordable one that is perfect for people of all ages. Take a break from sun and sand and enjoy a different side of Myrtle Beach.
Myrtle Beach SkyWheel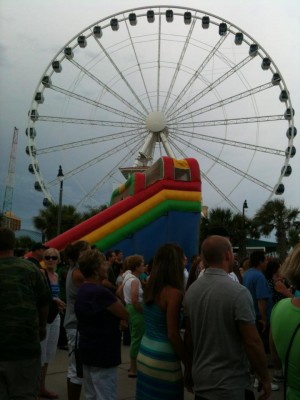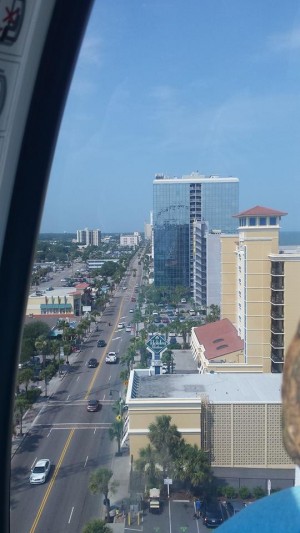 Myrtle Beach – (myrtlebeachskywheel.com) The Myrtle Beach SkyWheel is a tradition for my family and something we really enjoy. My boys love it and look forward to riding it every year.  The views from the SkyWheel are simply amazing whether you choose to ride it during the day or at night. Our favorite time to ride is in the evening right as it is getting dark so we can enjoy  it both ways. The Gondolas are spacious and comfortable and offer large windows that allow you to see the amazing beach and all of the attractions on the Grand Strand. Although the SkyWheel isn't a thrill ride, it goes high enough to get your heart pumping. Once your ride is over you can browse through the Land Shark Surfshack for the perfect souvenir  or enjoy lunch or a snack at Jimmy Buffett's Land Shark Bar & Grill.  Located right on the boardwalk next to Plyler Park, the Myrtle Beach SkyWheel is in the heart of the Grand Strand and is something you will look forward to enjoying every time you visit Myrtle Beach.