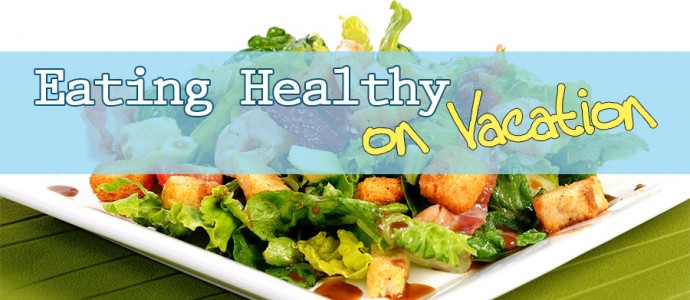 North Myrtle Beach and Myrtle Beach are both full or delicious restaurant with plenty to eat. There are so many unique and tasty eateries at the beach that it can be hard not to make dining the focus of your visit. While many of the restaurants in the area focus on serving large amount of food or a variety of comfort foods, it is still possible to eat healthy when you visit Myrtle Beach. These tips can make it easier.
Choose A Condo With A Kitchen
Of course you are going to be tempted to eat a lot of meals out while at the beach, but you can make healthy meals that you enjoy in your condo if you choose one with a kitchen. Some condos offer kitchenettes and some offer full size kitchens. Decide which option is best for you and enjoy a few quiet dinners in during your trip to North Myrtle Beach. Luckily all the CondoLux condos have full kitchens!
Opt For Grilled Seafood Instead Of Fried
Myrtle Beach is known for its many seafood restaurants and calabash buffets. It may be hard to resist the temptation of fried shrimp and scallops, but if you are trying to eat healthy, these foods probably aren't on your diet. You can still enjoy the tasty seafood at the beach, just order menu items that are broiled or grilled instead and choose healthy vegetable sides instead of the starchy ones.
Drink Water
It is important to drink a lot of water if you spending a lot of time outside in the heat and sun and water is also the best drink for dieters. Water has no calories and it is almost always free at restaurants. Instead of ordering a fruity mixed drink or a soda, choose to drink water instead. You will save money and reduce your calorie intake.
Choose Yogurt Instead Of Ice-Cream
There are plenty of ice-cream stands in North Myrtle beach and on a hot sunny day it can be hard to resist a cool, sweet treat. Instead of ice-cream, look for frozen yogurt shops instead. There is a Fruttis and a Sweet Frog in North Myrtle. Frozen yogurt is a healthy alternative to ice cream and is just as tasty.
Try Something New
When you are traveling or visiting a special place, you should try new things and things that are unique to the area. Just because you are eating healthy doesn't mean you can't try something new.  Look for restaurants that are unique or different from what you are used to and search for healthy items on the menu. You can always asked to have a menu item prepared differently or even ask for small portions. Don't let your diet stop you from enjoying your trip.