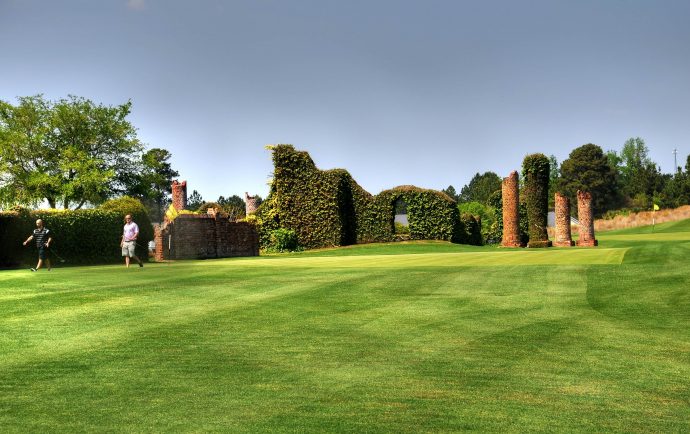 North Myrtle Beach is a well known vacation spot and anyone who has ever visited the Grand Strand knows that there are plenty of golf courses in the area. Many golfers are already aware of everything North Myrtle Beach has to offer, but some are still missing out. If you have ever thought about visiting North Myrtle Beach to enjoy some golfing, consider these five reasons and see why North Myrtle Beach is the ultimate golfer's paradise.
Scenery
When you go somewhere for a golf trip, you want to be able to enjoy more than just the greens. Myrtle Beach is the perfect backdrop for a great day of golf. The crashing waves, ocean breeze and smell of suntan lotion and will make you golfing experience all that more enjoyable.
Accessibility
North Myrtle Beach is in a great location and no matter where you live, it is just a short drive or flight away. Whether you want to visit for the weekend or two weeks, you can easily get to North Myrtle Beach and find your way around the area to all the popular golf courses.
Selection
If you like to golf on different courses without doing a lot of traveling, Myrtle Beach is the place for you. Seven of America's 100 Greatest Public Courses.  The Myrtle Beach area not only has a lot of courses, it also has some of the best quality courses in the country.
Lodging
When you go on a golf trip, you want to have a nice condo or hotel to relax  in. North Myrtle beach has a rental to meet everyone's budget and needs. Whether you want something close to the beach, a popular attraction on your favorite course, you can bet you will find the perfect room. Check out what Condolux has to offer.
Attractions
No matter how much you love to golf, you are also going to want to do other things. Luckily, North Myrtle Beach has plenty of great restaurants and attractions to keep you entertained. Try a seafood buffet, some sushi on the boardwalk or make the most of your night and enjoy a dinner show.