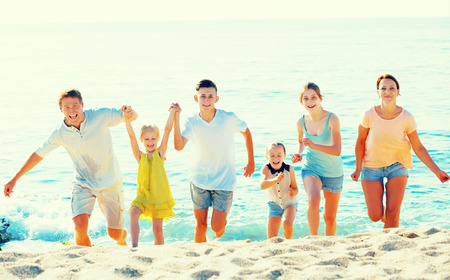 Myrtle Beach is a great place for families and it is a popular destination for family reunions. Traveling with a large family can be difficult and expensive. Myrtle Beach is accommodating for families of all sizes and budgets. If you are planning to bring your large or extended family to the beach this year, these tips can help make your trip go more smoothly and be more enjoyable.
Condos
There are lot of lodging options for large families in Myrtle Beach and North Myrtle Beach but most people aren't aware of them. Sure you can split up your family in a hotel room, but wouldn't it be better if you could all stay together in a condo or vacation rental? Not only are these options more spacious and convenient, they can also be more affordable. Condolux has a variety of room options available to help make your trip more memorable.
Group Tickets
There are a lot of shows and attractions to enjoy in Myrtle Beach and if you have a large family, you may be able to find tickets at a group rate. A lot of area attractions offer discounts and reduced prices for group or large families who order tickets together. Always be sure to check the attraction websites or call ahead to find out what options are available to you.
Group Dining
Myrtle Beach restaurants are often crowded so finding seats for your large family can sometimes me a struggle. The easiest way to ensure that you all get to sit together is to call ahead and inform the restaurant that you will have a large number of people with you. Many restaurants may ask you to make reservation so they can ensure that enough seating is available. You may also get a discount when dining as a group so don't be afraid to ask about group dining specials. Buffets and seafood restaurants are happy to accommodate large parties.