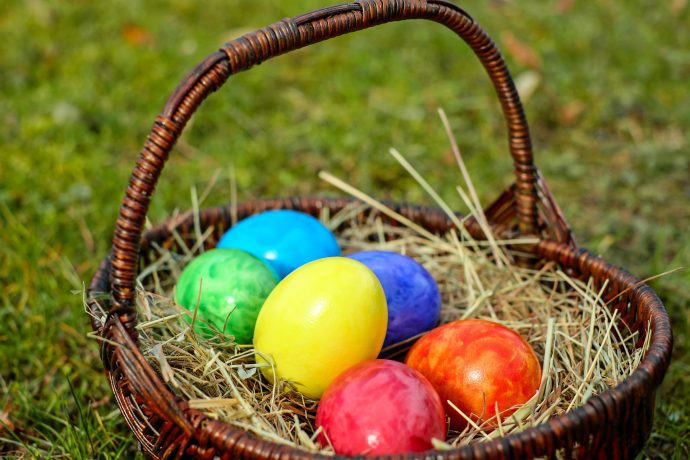 If you are looking for some Easter fun with the family in North Myrtle Beach, you are in luck! There are several fun events going on in late March and even into April. Bring the kids to see the Easter Bunny, enjoy the thrill of an egg hunt or just have a nice Easter dinner at one of the amazing restaurants in the Myrtle Beach area. There's always something going on on the Grand Strand and Easter time is no different.
City Of North Myrtle Beach Easter Egg Hunt
Easter in fun in North Myrtle Beach and each year the city hosts an egg hunt at Mclean Park. It starts at 10:00 AM and there will be photo opportunities and other activities to enjoy too. The North Strand Optimist Club will provide refreshments. This with be the 35th year for the event.
Brunch At The Melting Pot
When you get out of church or if you just need to take a break from all those egg hunts, head on over to the Melting Pot to enjoy an Easter Brunch. Satisfy your cravings for the savory and the sweet and enjoy a relaxing setting. It's a great place to dine with friends or family. They are even offering special deals for the holiday.
Breakfast With The Easter Bunny
The Market Common is hosting breakfast with the Easter Bunny I'm three different locations and on three different dates. Each breakfast starts at 9 am and the cost is $10 per child. You can find the bunny at Tupelo Honey on March 17th, Travinia on March 24th and Gordon Biersch on March 31st.
Thompson Farms Easter Celebration
Thompson Farms is hosting an Easter celebration on March 24th at 10 am. They have dozens of activities for families and you can bet the Easter Bunny will be there with some of his friends like Mickey and Minnie Mouse, Spongebob and OLAF. There will be a breakfast buffet and a huge egg hunt with lots of prizes.
Carolina Forest Elementary Spring Bazaar and Egg Hunt
Carolina Forest Elementary is hosting a Spring Bazaar and an egg hunt on March 22 at 9 AM. There will be photos with the Easter Bunny, face painting and many vendors set up.  It's fun for the whole family and it helps raise money for the school.