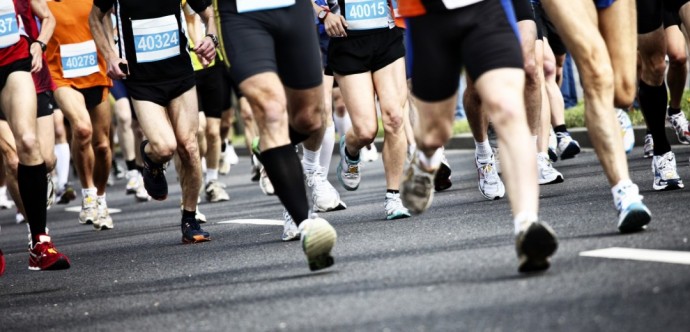 Running events are popular all over the country and North Myrtle Beach and Myrtle Beach both  host their fair share of these events as well. This spring there will be several running events.   If you will be visiting the beach this Spring and are looking for a running event, check out one of these popular races.
St. Patrick's Day Kilt Run
What better way to celebrate St. Patrick's Day than with a fun running event? The St. Patrick's Day Kilt Run will be held in Murrells Inlet on March 18. It will feature a 5k, 10k and a double shot 5 and 10k.  Participants will receive a gift bag with great gifts  Kilt Run Themed T-Shirt, awards, plus a post race breakfast and live music.  Don't forget to wear your kilt.  Register on race day at the Dead Dog Saloon on the Murrells Inlet Marsh Walk.
Run For The Shelter
The Run For The Shelter event raises money for the North Myrtle Beach Humane Society and features a 5k and many other fun events. This year the event will feature a Doggie Bone Hunt and a 1 Mile Dog Walk. The event will be held at the North Myrtle Beach Park and Sports Complex on April 2nd and runner can register on race day or online at RunSignUp.com.
Diva Half Marathon
Get your girlfriends together and head to North Myrtle Beach for the Divan Half Marathon on May 1st.  Women should look their finest and are challenged to dress like real divas. All participants will receive a medal, roses and a champagne toast.  In the past women have worn tutus, crows, fancy dresses and of course lots of jewelry and makeup. You can register for this even at RunLikeADiva.com.
Dirty Myrtle Mud Run
Ready to get down and dirty at the beach? The Dirty Myrtle Mud Run will be held on May 28th. This is one of the most popular events on the Grand Strand and is both part obstacle course, part race. There will be plenty of mud to get you dirty from head to toe so don't forget to bring some extra clothes. You can register for the event at DirtyMudRun.com.
Myrtle Beach Mini Marathon
The Myrtle Beach Mini Marathon is a tough one but also a favorite. The 13.1-mile course starts at Coastal Grand Mall, takes you north on Grissom Parkway, on to Ocean Boulevard and finally finishes at the Myrtle Beach Pavilion. The course is a long but easy one and there are very few turns and mostly flat terrain. It is scheduled for October 23 but you can register now at RunMyrtleBeach.com.