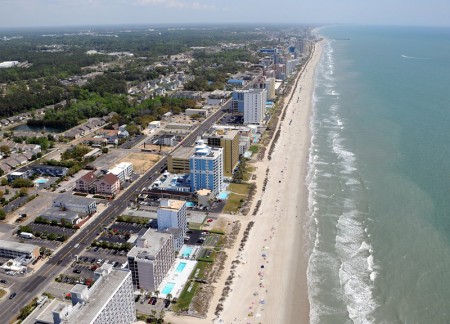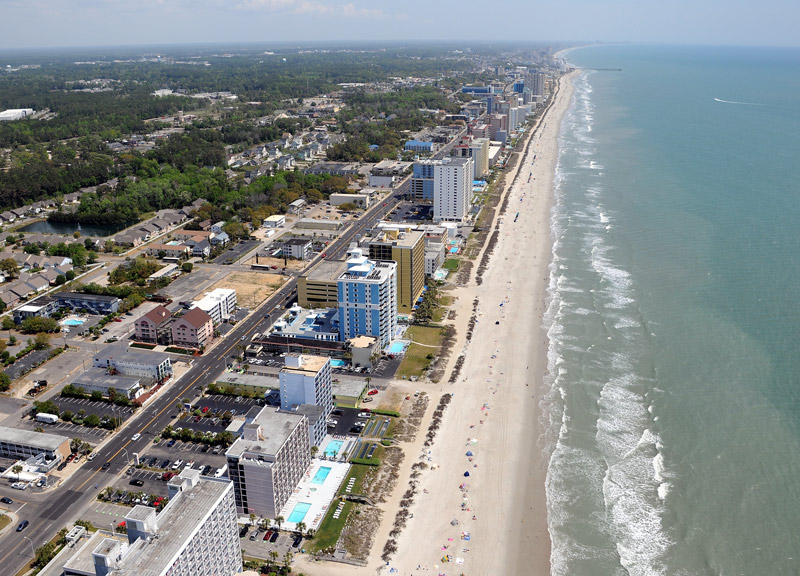 People often confuse the North end of Myrtle Beach with North Myrtle Beach. In reality, Myrtle Beach and North Myrtle Beach are actually two entirely separate cities in South Carolina. The North end of Myrtle Beach is exactly what it sounds like — the Northern portion of the city of Myrtle Beach.
Now that we've cleared that up, let's talk about one of the hottest debates: Myrtle Beach vs. North Myrtle Beach; which is better?
The answer is going to vary based on who you ask. If you asked 10 different people, you're likely going to get 10 completely different opinions on which is better. In this article, we give our general opinion and cover some of the differences when comparing North Myrtle Beach vs. Myrtle Beach.
1. North Myrtle Beach is "quieter"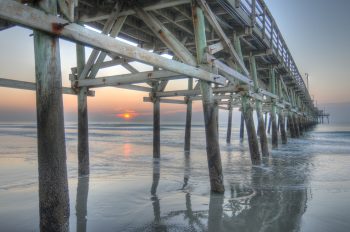 Although quiet is a subjective term, there generally isn't as much hustle and bustle in North Myrtle Beach compared to Myrtle Beach. There tends to be less traffic along Ocean Boulevard, but it does stay busy, especially on Saturdays from the morning to mid-afternoon when all of the tourists are arriving to check in to their vacation rental or hotel. It's a different kind of traffic in North Myrtle Beach, but there are still bumper-to-bumper situations in both places depending on the time of day and year.
Many people also say that North Myrtle Beach is more of a family-oriented vacation spot, whereas Myrtle Beach is a bit more of a "party" atmosphere, but really it is what you make of it.  The nightclubs and hangout spots are all located in Myrtle Beach so they are a bit easier to access, which draws the younger crowd. Furthermore, there isn't a barrage of shops on North Myrtle Beach's Ocean Blvd. like there is in Myrtle Beach. (Plus, the Boardwalk in Myrtle Beach adds a point to the Myrtle Beach column). North Myrtle does have shops on Main Street, but nothing as well-known as the ones on Myrtle Beach.
2. Difference in Beaches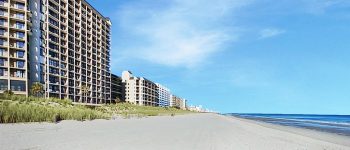 It wouldn't be a top vacation destination without a good beach, right? Both Myrtle Beach and North Myrtle Beach both have amazing beaches. So what's the difference? Many say that North Myrtle Beach has "wider" beaches, as in the space between the dunes and the ocean water. Of course, this is depending on where the tide is and which beach we are talking about.
Myrtle Beach has state parks that have very nice, maintained beaches, some of which are just as wide as North Myrtle Beach. Parking is another story though. North Myrtle Beach parking is very similar to Myrtle Beach, but the state park in Myrtle Beach lends itself to a more relaxed parking search. Sometimes the public parking is so full, that you drive around for a bit looking for a space. Be prepared to pay to park in any public street areas or lots.
3. The Accommodations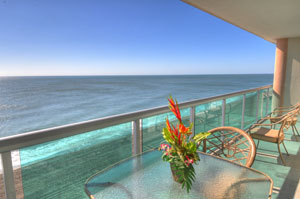 In our opinion, one of the biggest differences between Myrtle Beach vs. North Myrtle Beach is the amount and type of accommodations available.
Primarily, Myrtle Beach is densely populated with high-rise oceanfront resorts. Although North Myrtle Beach does have its fair share of oceanfront resorts, the number is small in comparison.
Also, when considering vacation rental options, North Myrtle Beach has a larger selection of beach house rentals (especially in an area like Cherry Grove), whereas Myrtle Beach has only a few.
4. Attractions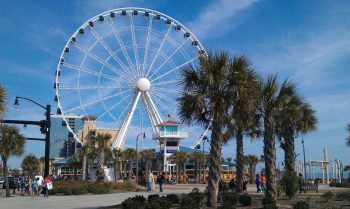 Visit our Myrtle Beach Attractions page for a list of attractions. Chances are, no matter where you stay, you will visit both cities during your attractions hunt. They both have a large list of things to do and places to eat, so don't base your decision on where to stay based on how close they are to attractions unless you have a very specific itinerary.