Don't sit home in front of the television this New Year's Eve.  There is plenty going on here on the Grand Strand, below is a list of some of them. Let us at CondoLux be the first to wish you – happy, healthy and safe 2013!
FIREWORKS
Broadway at the Beach, 1325 Celebrity Circle, Myrtle Beach 843-444-8032
Send off the last night of 2012 with a fireworks extravaganza at Broadway at the Beach. Fireworks will light up the sky at 8:00 PM, Monday, December 31 overlooking Lake Broadway!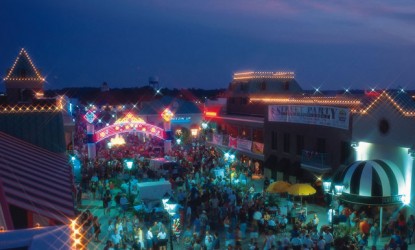 Barefoot Landing, 4898 17 South, North Myrtle Beach 843-272-8349
6:00 PM – Spending your New Year's Eve up at the North end? Don't miss the fireworks spectacular over the lake at Barefoot Landing. Follow up with dinner at one of the many restaurants and browse the numerous eclectic shops that line the property.
CLUBS/BARS
New Year's Eve in Celebrity Square, Broadway at the Beach, Myrtle Beach 843-444-8032 or 843-444-3500
7:00 PM will be the time for the festivities to start. Tickets are $30 in advance or $35 day of. Admission to the following clubs: Revolutions, Malibu's Surf Bar, Froggy Bottomz, Broadway Louie's, Crocodile rocks, Rodeo and Club Boca. There will also be balloon drops, confetti cannons, champagne toast, DJ in Celebrity Square and a simultaneous broadcast with Times Square!
2001 Entertainment Complex, 920 Lake Arrowhead Road, Myrtle Beach 843-449-9435
Join the week long party (starting December 27), including your favorite bands and DJ's, all for one great price!  Watch your favorite beach bands in Next Level, the best Country Bands in The Stage and DJ Jimmy Dimitri spinning your favorite hits in Club Touch.  $20 in advance, $25 New Year's Eve.  Free 2013 VIP card to first 200 tickets sold!
Visit the Site For Info
Hurricane Maggie's
,  7710 N. Kings Hwy., Myrtle Beach 843-497-5000
Visit this new bar and grill and see Sinful Blue performing live, enjoy party favors, champagne, munchies and drink specials.  (Also serves New South (local brewery) beers on tap!)
https://www.facebook.com/HurricaneMaggies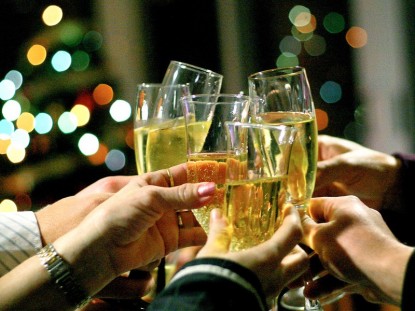 RESTAURANTS
Aspen Grille, 5101 N. Kings Highway, Myrtle Beach, 843 449-9191
Chef Curry Martin will offer 4- or 8-ounce Prime Filet with Lobster Tail and four other special dishes (regular menu items will also be available). Mark Ahearn will perform jazz, pop and r&b.  At midnight there will be a Champagne toast!
www.aspen-grille.com/
Baron's Steaks and Spirits, 9650 North Kings Hwy. (Galleria Shopping Plaza), Myrtle Beach 843-497-5200
New Year's Celebration dinner special for "2" that includes: Bottle of house wine, appetizer, steak and lobster dinner with fabulous accent sauces and sides, and dessert all for under $100. Normal menu will also be offered as well.  (Also serves New South (local brewery) beers on tap!)
www.baronssteaksandspirits.com/
The Brentwood Restaurant & Wine Bistro, 269 Luck Ave., Little River 843-249-2601  RESERVATIONS IN ADVANCE BY PHONE ONLY.
"New Year's Eve in Paris" will be the theme at the Brentwood.  Seating 5:00 PM until 10:00 PM. New Year's Eve Menu $55.     Chef's Wine Selection $24.  Toast at midnight!
https://www.thebrentwoodrestaurant.com/New%20Years%20Eve%202010.html
House of Blues Crossroads Restaurant, 4640 U.S. 17 S., at Barefoot Landing, North Myrtle Beach 843-272-3000 for reservations.
Dinner and dance package will be served, including a four-course meal, live entertainment from Tru Sol, party favors and a gift certificate for a 2013 concert of choice. Tickets $80 per person.
https://www.houseofblues.com/venues/clubvenues/myrtlebeach/dining.php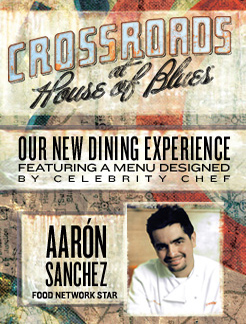 Martini's Restaurant, 7200 N. Ocean Blvd, Myrtle Beach 843-449-1268
Beginning at 8:00 PM, a special five-course dinner including: all you care to drink, party with a band at 8:30 PM with dancing, party favors and a midnight surprise! $75 per person. For those who want to dine early, there is a first seating from 4:30-6 p.m. for $28.
www.martinsrestaurantmb.com/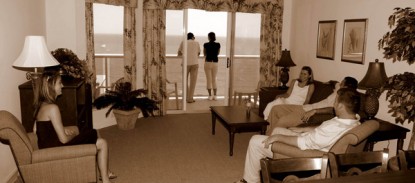 WHERE TO STAY!?

SPECIAL DEAL ALERT!
With Us of Course! Right now, we are offering 25% for the New Year's week on our condo rentals!  You can stay any time for 3 to 7 nights from Dec. 29th, 2012 thru Jan 5th, 2013. Feel free to check out our Property Search to look for dates and make sure you use coupon code NEWYEARS25.   Some restrictions apply though so make sure you check out our Rental Specials Page for more info.
We hope everybody has a wonderful New Year. See you in 2013!