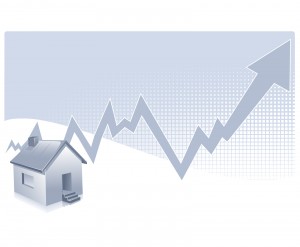 This past November, not only did the country vote a new President into office, residents of Myrtle Beach also voted and passed  a one-cent sales tax, to be paid by all consumers, tourists and locals, to fund facilities for education. This one-cent sales tax will provide funding for Horry County schools, Coastal Carolina University, and Horry-Georgetown Technical College over the next 15 years. One cent doesn't sound like much. But 1 cent on the dollar equates to a 1 percent sales tax increase.
This local option sales tax will offset the property tax levied by the school district for debt service.  The tax will most obviously provide a revenue stream for building needs of local public schools and the two schools of higher education, Coastal Carolina and Horry-Gergetown-Tech, but will also provide opportunities for more collaboration between the public school system and the two  institutions of higher learning.
Specifically the local option sales tax will:
"Add a revenue source for debt service";
"Rolls back debt service millage on all property including houses, businesses, vehicles, land, and personal property";
"Generates over $1 billion for school facilities for K-12 public education and the county's two post secondary schools";
"Broadens the base of tax payers by allowing everyone, including non-residents, to help pay for school facilities";
The impetus for this local option sales tax is multi-fold, but one of the main factors for adapting this new tax structure is the the accelerated growth of our local educational community. Of the 85 school districts of South Carolina, Horry County has sen the most rapid growth and is the third largest school district overall. Horry County schools have added 10,000 students in the past decade.  The anticipated growth rate would see 17,000 more students over the next decade and a half.
Coastal Carolina has seen similar growth and is currently the fastest growing four-year university in the state accounting for more than 60 percent of enrollment growth of all state-wide comprehensive  institutions of higher learning. Horry-Georgetown Tech is similarly the fastest growing two-year public university, almost doubling enrollment over the same ten tear span.
As with all tax proposals there are many points to be considered, questions to be answered, and difficult tax language to be understood. Here are a few FAQ's:
What will this penny do?
The penny will allow an additional revenue stream allowing the school systems to retire existing debt for school construction and emerging building needs for the rapidly growing school system. Property owners will be relieved of some of the tax responsibility to provide for our educational system, allowing the masses of people who visit and vacation here along the Grand Strand the opportunity to contribute to these escalating costs.
How much money will the sales tax generate?
Current conservative estimates have this local option sales tax generating over a billion dollars for our growing educational system over the 15 year life span of the tax.
What will be taxed?
The one cent sales tax would apply to most all taxable goods and services that a consumer currently pays tax on at the time of purchase. Exempt from this sales tax would be groceries, gas, and prescription drugs. As well most weekly or monthly recurring payments like mortgages or rent, childcare and insurance are not subject to current sale taxes. This also means an additional 1 percent tax added to Myrtle Beach vacation rentals as well.
There are a few additional FAQ's that you might want to explore in further detail in order to educate yourself about the new tax law that will go into effect next month. Please feel free to view the full PDF.