Myrtle Beach Oceanfront Rentals
Lower offseason rates on all our Myrtle Beach Rentals from October to March!


Come stay, play, and getaway from it all in one of our many luxurious Myrtle Beach condos!
We invite you to vacation with us in here at the beach. With such a wealth of Myrtle Beach oceanfront condos to choose from, you will surely find a vacation rental that is perfect for you and your family. There is so much to do here in Myrtle Beach you will have to come year after year just to experience it all.
If you've found yourself looking for resorts in North Myrtle Beach with the best indoor water amenities, check out our resorts with indoor pools page!
Blue Water Keyes Condo as low as $60.00 / Night
Laguna Keyes, the sister resort to Crescent Keyes and Blue Water Keyes, offers the same high quality units and amenities that you expect from any Keyes resort! And now you can enjoy these Myrtle Beach condos for reduced rates. Condolux has lowered rates for the new years. Check out this luxurious condo—you won't be disappointed! You and your family will want to return to these Myrtle Beach oceanfront condos at Laguna Keyes year after year.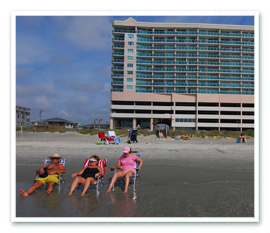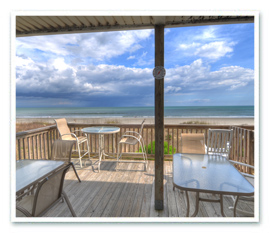 Emerald Dunes Rental as low as $1095 / Wk
Emerald Dunes is a beautiful luxury oceanfront beach home in North Myrtle Beach. Featuring an outdoor oceanfront pool, an outdoor hot tub, a 52" flat screen HDTV, a wetbar, and a spacious kitchen area, this beach home has so many amenities you won't want to leave.
Myrtle Beach oceanfront rentals: Close to it all!
Ever thought of taking your beach vacation sometime other than hustle and bustle of summertime? Myrtle Beach is beautiful year round, and with few very truly cold weeks during the offseason, chances are great that you will have beautiful weather for your stay here along the Grand Strand.
If you book your offseason rental with us during non-summer months, you will enjoy a luxury vacation with all the trimmings but for a far cheaper price. Don't break the bank. Come stay with us in our luxurious Myrtle Beach oceanfront rentals.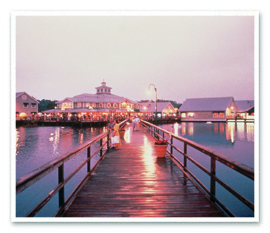 Reserve your vacation condo today!
Just a few hours' drive from places like Charlotte, NC, Charleston and Columbia, SC, and Atlanta, GA, Myrtle Beach is easily accessible to many vacation seekers in the southeast. Pick up the phone, call Condolux, and reserve one of our Myrtle Beach oceanfront rentals today. You are only a short drive away from fun and sun in beautiful coastal Myrtle Beach.