JANUARY 2
Rocky and a Piano, The Carolina Opry, 8901 North Kings Hwy.Myrtle Beach 843-913-4000
2:00 PM to 3:30 PM
An intimate matinee event featuring original cast member Rocky Fretz and his piano, accompanied by bassist Patrick O'Leary. He will perform a variety of well-known piano classics, some traditional holiday music, and a few original compositions.
"Kid Friendly" Event
www.thecarolinaopry.com/specialevents
JANUARY 4
Whose Night Out Is It Anyway?, Carolina Improv Company, Uptown Theater, Myrtle Beach Mall, 10177 N. Kings Highway 843-272-4242
7:30 PM – 9:00 PM
Interactive improv comedy like "Whose Line Is It Anyway?" for date night night. Ages 18 and over.
www.carolinaimprov.com
RECURRING EVENT: January 11, 18, 25
Chick-dick-tionary, Carolina Improv Company, Uptown Theatre, Myrtle Beach Mall, 10177 N Kings Hwy, Myrtle Beach 843-272-4242
9:00 PM – 10:00 PM
Based on definitions from Chicktionary, this is an improv comedy on the wild side. Perfect date night or girls' night out! This 18+ show is naughty, but not nasty. Tickets: $10.
www.carolinaimprov.com/uptown-theater
January 5
Whose Beach Is It Anyway? Carolina Improv Company, Uptown Theater, Myrtle Beach Mall, 10177 N. Kings Highway 843-272-4242
7:30 PM – 9:00 PM
Audience-interactive improv comedy, appropriate for all ages and similar to the tv show "Whose Line Is It Anyway?"
"Kid Friendly" Event
www.carolinaimprov.com
RECURRING EVENT: January 12, 19, 27
January 11
Grand Strand Boat & Sportsman Expo, Myrtle Beach Convention Center, 2101 North Oak Street, Myrtle Beach
Featuring the Swampmaster Alligator Show with the Swampmaster, Jeff Quattrocchi. See Jeff wrestle a 200lb alligator. This show is educational, entertaining and full of thrills. Jeff will have three shows each day as well as be in his exhibit area to talk with visitors all three days. Children will be able to safely hold a baby alligator and have their photo taken.
See the latest in the boating and fishing world with special only "at the show" prices. Exhibitors for hunting enthusiasts will also be available. Complimentary parking.
https://www.grandstrandboatshow.com/
Through January 13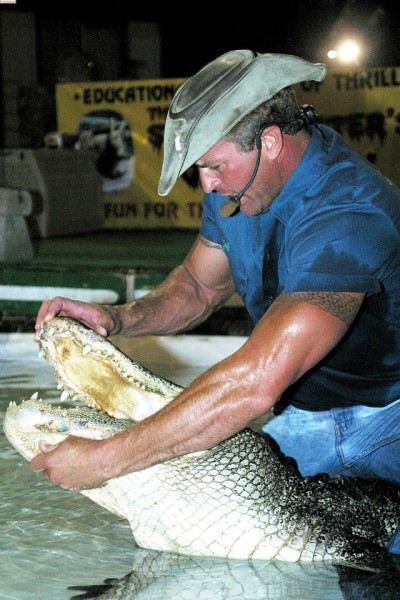 50 Shades of Holiday Improv, Carolina Improv Company, Myrtle Beach Mall, 10177 N Kings Hwy, Myrtle Beach 843-272-4242
9:00 PM – 10:00 PM
A show based loosely on the book 50 Shades of Grey. Can't include the sex component, but they'll figure something out and that's when the comedy will occur! 18+ show. Tickets $10.
www.carolinaimprov.com/uptown-theater
January 12
Jokers Wild, Carolina Improv Company, Myrtle Beach Mall, 10177 N Kings Hwy, Myrtle Beach 843-272-4242
9:00 PM
Kevin Cox and Mike Ritchie are two jokers on a mission to make you laugh. 18+ show.
www.carolinaimprov.com/uptown-theater
January 18
SOS Mid-Winter Break, North Myrtle Beach
Visit your favorite SOS lounges and do some shagging this weekend!
https://www.shagdance.com/
Through Janaury 20
January 19
Champions of Magic, Gilmore Auditorum, Carolina Opry, 8901 North Kings Highway 843-913-4000
7:30 PM – 10:00 PM
The 4th annual "Champions of Magic" show will feature some of the world's greatest magicians, including Rudy Coby, "The Coolest Magician on Earth." In addition, the show will feature a host of award winning magicians and variety acts.
https://www.championsofmagicshow.com/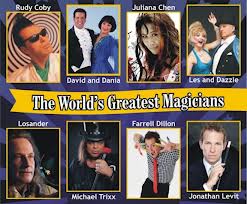 Grand Strand Arts Crawl, Barefoot Landing, Myrtle Beach 843-272-8349
4:00 – 8:00 PM
A variety of artists gather together at Barefoot Landing for the community to enjoy their artwork and music in a celebration of the arts. The first Grand Strand Arts Crawl and Artist of the Year Dinner starts with various Artists of the Month collaborating on a piece of art at three restaurants in Barefoot Landing. Participating restaurants; Castano's Italian Steakhouse, TBonz Gill and Grill and Flying Fish Public Market & Grill, are already displaying artwork by the monthly winners. They will also offer food and drink specials that evening as the artists work together in their restaurants from 4:00 to 7:00 p.m.
After the Arts Crawl, art enthusiasts can join the artists as well as various musical artists for more displays of work, entertainment and a dinner at the House of Blues. The Artist of the Year will be announced at that time.
www.grandstrandarts.com.
January 29
Barefoot Ladies' Night, Castano's Italian Steakhouse, 4926 Highway 17 South, Barefoot Landing, North Myrtle Beach 843-261-2000
4:00 – 8:00 PM
Come out to network, socialize, mingle and start shopping for Valentine's Day gifts. Not only is this fun-filled evening a social event but also a fundraiser for the Humane Society of North Myrtle Beach. Patrons may donate $5.00 to get a free glass of wine or beer and that money will go to the Humane Society of NMB. Everyone will be entered to win a gift basket made up of prizes from participating merchants. Various Barefoot Landing merchants will be set up in the restaurant to get the ladies thinking about Valentine's Day and more. Castano's will offer food and drink specials as well. Eat, shop, socialize and help a good cause all in one location!
Recurring: February 26 and March 26 at other Barefoot Landing restaurants to be announced.