MAY 3
Italian Festival by the Sons of Italy, Barefoot Landing, 4898 Hwy. 17 S., North Myrtle Beach 843-333-7523
Fri: 5:00-9:00+, Sat: 12:00 – 8:00; Sun: 12:00 – 6:00
Huge Italian Festival, with continuous entertainment, loads of Italian Food Tents, arts and crafts vendors, free face painting for the kids, Italian-themed souvenirs. Pasta eating contest (Sunday), childrens area with inflatables etc. Italian Ferrari and Maserati auto exhibit. Enjoy music, sausage and peppers, meatball heros, pizza, cannoli, Italian ice, fresh zeppoli and more. FREE. Plenty of free parking.
Through May 5
Leukemia & Lymphoma Society Fundraising Party, Wet Willie's, Broadway at the Beach, Myrtle Beach
Weekend long fundraising party for the Leukemia & Lymphoma Society with a portion of ALL sales being donated. Plus for a suggested $1 donation receive your choice of RED Beads or RED Battle Blood Cancer Bracelets. For every purchase of a $2 RED Finger Shot, they'll donate $1 and get in on the raffle for your chance to win a $100 gift card (winners to be announced at 10pm Friday & Saturday nights).  Wet Willie's has the World's Greatest Daiquiris along the Grand Strand.  Large deck overlooking the lake. Terrific food!
Through May 5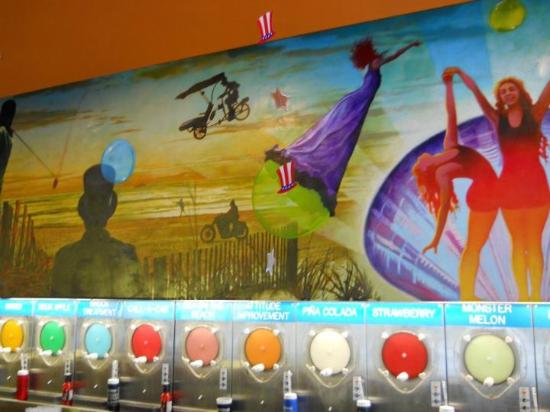 Whose Night Out Is It Anyway?, Uptown Theater @ Myrtle Beach Mall, 10177 N Kings Hwy, Myrtle Beach 843-272-4242
7:30 PM – 9:00 PM
In this audience-interactive improv comedy show FOR ADULTS (18+), we'll take suggestions from the audience about life, relationships, work, Myrtle Beach and just about anything else you suggest and we'll create an instant comedy show right before your eyes! Tickets: $14
Through May 31

Four Letter Word, Uptown Theater @ Myrtle Beach Mall, 10177 N Kings Hwy, Myrtle Beach 843-272-4242
9:00 pm – 10:00 pm
In this long-form improv comedy production, they'll take a single four letter word from the audience and turn that single word into an entire show! This 18+ show is naughty, but not nasty. Tickets: $10 or come to Whose Night Out is it Anyway May 3 at 7:30 pm and stay for Four Letter Word for no extra charge!
Seacoast Artists Guild GRAND OPENING of their NEW ART GALLERY, Market Common, 3032 Nevers Street, Myrtle Beach 843-236-3114
Open Daily Noon, closes at Market Common Center hours
The Seacoast Artists Guild is delighted to announce the GRAND OPENING of their NEW ART GALLERY, across from Valor Park. Over 60 local artists will be exhibiting! The Seacoast Artists Guild is a 501(c)(3) non-profit organization dedicated to advancing excellence in the visual arts through teaching, exhibits, workshops and special events.
MAY 4
Stache Dash 5K, 960 Jason Blvd, Myrtle Beach 843-626-1756
9:30 AM
LET'S FIESTA! The second annual Burro Loco Stache Dash is a 5K trail run filled with the finest mustaches and sombreros on the Grand Strand! We're revving up for the fiesta of the year, CINCO DE MAYO, so wear your most creative costume and cha cha your way through the course.
Rivertown Music & Arts Festival, Downtown Conway
11:00 AM – 9:00 PM
The festival features great live entertainment, local cuisine, arts and more. Bring a chair for the best seat to enjoy the music- everything from jazz to beach music. They'll also have a Classic Car Show hosted by Chicora Car Club in addition to the vendors and artists lining the streets.  Gourmet food, hotdogs and local cuisine will also be available in the food court area.
Key West Music & Wine Fest, La Belle Amie, Vineyard, 1120 St. Joseph Road, Little River 843-399-9463
12:oo PM
www.LaBelleAmie.com
Kentucky Derby Party at Castano's, Castano's Italian Steakhouse, Barefoot Landing, 4926 Highway 17 South, North Myrtle Beach 843-361-2000
4:00 PM – 9:00 PM
Appetizer specials all night long as well as Derby Pie for dessert.
Bijuju is generously offering 30% off of their Derby hats from April 15th till May 3rd for party guests at the Barefoot Landing and Hwy. 17 Tanger locations. Just say 'Castano's sent me' and you will receive the discount.
Watch the Derby on large HD TVs. There will be prizes for the Best Hat and Best Dressed.
We will provide Official Race Programs and Race Forms.
During commercial breaks there will be Kentucky Derby music with such songs as Neil Diamond's Kentucky Woman, Louis Armstrong's My Old Kentucky Home, The Osbourne Brothers' Kentucky, and Elvis Presley's Kentucky Rain.
Please call to reserve your space for this fun event.
Whose Beach Is It Anyway? Uptown Theater, Myrtle Beach Mall, 10177 N Kings Hwy
7:30 PM – 9:00 PM
Phone: 842-272-4242
In this audience-interactive FAMILY-FRIENDLY improv comedy show, we take suggestions from the audience about the funny things that pertain to Myrtle Beach and create instant comedy right before your eyes! Similar to the television show "Whose Line Is It Anyway?" but about Myrtle Beach and different every time! Appropriate for all ages. Tickets: $12 (ages 4 -11), $14 (ages 12+)
Through May 18, May 23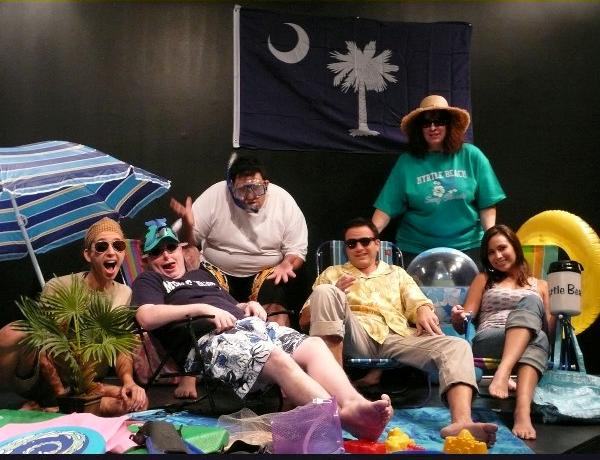 MAY 5
Carlos 'N' Charlie's 5K Fiesta Run, Carlos' n Charlie's, 1202 Celebrity Circle R-2 843-357-8647
8:30 AM & 9:00 AM
Fiesta 5K – 9:00 am; Mascot Family Fun Run – 8:30 am
This year kick off Cinco de Mayo the healthy way at Carlos 'N' Charlie's Fiesta 5K Run, Race #2 of the Cumulus Media International Racing Series!! Dress comfortable for the run – but there will be bonus prizes for those who come dressed in the Cinco de Mayo spirit! Race starts and ends at the entrance of Carlos 'N' Charlie's Bar & Grill at Broadway at the Beach. All Race participants receive race T-shirt, gift bag/prize pack from all our sponsors, and post-race party/Mexican breakfast buffet. Water and gatorade will be available on the course. Prizes for top 3 overall male/female, Masters Division top 3 male/female, and medals for top 3 in each age group male/female. Special gift will be provided to participants who complete the 5K Kilt Run AND the 5K Fiesta Run. Following the race enjoy an awards ceremony and kick off Cinco de Mayo the right way with the party beginning at 10:00 am! A Mexican themed breakfast buffet and 1 drink ticket (for those of the proper age) provided to all race participants. Additional Breakfast Buffet tickets may be purchased for $10.00. Preregistration/Packet pick up will be held at Carlos 'N' Charlie's on Saturday 5/4 from 12pm-4pm and on Sunday 5/5 from 7:30-8:45 am. Mascot One Mile Family Fun Run participants must be registered by 8:00 am on 5/5. Cinco de Mayo party includes – Live music, Mexican Beer/Margaritas, door prizes, special Cinco de Mayo menu, Green/red beads, costume contest: Best Sombrero, Festivities all weekend!
Burro Fest, 960 Jason Boulevard, Myrtle Beach 843-626-1756
1:00 PM -11:00 PM
The 16th annual CINCO DE MAYO outdoor festival commences Sunday, May 5th. With plenty of cerveza, food, games, live music and a free shuttle every hour, this year is sure to be a sweet sixteen! FREE Shuttle beginning at 3:00 PM: Coastal Carolina football stadium on the hour – Burro Loco departure on the half hour. Live Music.
NASCAR SpeedPark, Broadway at the Beach, 1820 21st Ave North, Myrtle Beach 843-918-8725
10:00 AM – 11:00 AM
Every Sunday, now through July 7, 2013 enjoy great savings with Early Bird Sunday at NASCAR Speed Park! Come in & purchase your all day ride wristband between 10am and 11am and pay only $16.99 plus tax! Not valid with any other discounts or offers.
Through July 7
Bizet's "Carmen" – Starring Kirstin Chavez, Beach Church, 557 George Bishop Parkway, Myrtle Beach 843-444-5774
4:00 PM
The Carolina Master Chorale, Timothy Koch, Music Director, presents one of history's most beloved operas, Carmen, in a full-staged production. International opera superstar sensation, Kirstin Chavez, appears in the tile role which has won her acclaim throughout North America, Europe, Australia, and the Far East.
MAY 6
Pavilion Nostalgia Park, Broadway at the Beach, Myrtle Beach
Monday, May 6 through Thursday, May 9 12pm – 2pm
Early Bird Special
Come take a ride on the merry-go-round & the many other rides at Pavilion Nostalgia Park with their Early Bird Special featuring $2 ride tickets, every Monday thru Thursday, noon to 2pm, thru May 16th!
MAY 7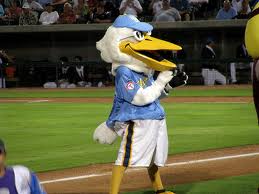 Myrtle Beach Pelican baseball, 1251 21st Ave. North, Myrtle Beach 843-918-6077
7:00 PM (or as noted below)
Bring the kids out for some family fun! https://www.myrtlebeachpelicans.com
Recurring: May 8, 9, 10, 11, 12 (3:00 PM), 13, 21, 22, 23, 25 (6:00 PM) 26 (6:00 PM)
MAY 9
100 Lap Feature Race! NASCAR Whelen All American Series Late Models Myrtle Beach Speedway, 455 Hospitality Lane, Myrtle Beach 704-792-5999
Grandstands open at 5pm; Practice starts at 5:30pm; Feature Race starts at 8pm
Memorial Day 100 Lap feature $2000 to win! NASCAR Late Models, Charger Race & Mini Stock Race
Recurring: May 23
MAY 11
Mayfest on Main Festival, Main Street – Hillside Dr. to Ocean Blvd, North Myrtle Beach 843-280-5584
10:00 AM – 6:00 PM
Kick off your summer in North Myrtle Beach during the month of May. The 8th annual Mayfest on Main festival will feature some of the best live musical acts, art, craft and food vendors, a community stage and a children's area. Bring a beach chair to this family event to enjoy a day on Main Street, Saturday, May 11, 2013. Browse local shops while strolling the street for one of a kind beach memories. The festival begins at 10:00 am and continues until 6:00 pm. The Main Stage is located at "the Horseshoe" and begins performances at 12:30 pm. You are sure to have a day full of fun with the family. Arts & Crafts, Food, Children's Area, Community Stage, Street Entertainers, Concert Stage Main Stage (11 S. Ocean Blvd., North Myrtle Beach, SC) 12:00 pm Opening Ceremony 12:30 pm Ross Coppley 2:30 pm John Waite 4:30 pm Little River Band. *All times are approximate. Community Stage (230 Main Street, North Myrtle Beach, SC) Entertainment – performers to be announced. Event Parking: (1) Grass parking lot on the corner of 2nd Avenue North and Ocean Boulevard (2) Dirt parking lot on the corner of 1st Avenue South and Ocean Boulevard (3) McLean Park, 93 Oak Drive, North Myrtle Beach SC 29582 (4) Off-site Parking (buses run every 15 minutes): King Glory Lutheran Church, 805 1th Ave. North, North Myrtle Beach, SC 29582 Ocean Drive Presbyterian Church, 410 6th Ave. South, North Myrtle Beach, SC 29582
3rd Annual Back to Summer Car & Truck Show, Broadway at the Beach, Myrtle Beach
9:00 AM – 4:00 PM
Sponsored by the Myrtle Beach Car Club in parking lot #3. Proceeds to benefit local charities.
Golf Tournament at Prestwick to Benefit Community Kitchen, Prestwick Country Club, 1001 Links Rd., Myrtle Beach 843-421-7919
Lunch 11:30, Shotgun start at 1:00
Green Fees, Cart, Lunch, contests and prizes, awards Cocktail Hour AND Dinner INCLUDED. Prestigious Prestwick Country Club. 50% of the proceeds benefit The Community Kitchen of Myrtle Beach. Foursomes, singles, men, women, all are invited to participate.
MAY 15
Myrtle Beach Bike Fest, Myrtle Beach Speedway, 455 Hospitality Lane, Myrtle Beach 704-886-2413
Starts at 8:00 AM – 11:00 PM
13th – 19th Join thousands of bikers for the first annual event – Featuring days of Motor Cycle shows, exhibits, live music, contests, food and more.
MAY 16
Myrtle Beach Harley-Davidson Party On The Pier, Springmaid Pier & BARnacles Bar & Grille, 3200 S. Ocean Blvd., Myrtle Beach 843-369-5555
5:00 PM – 7:30 PM
The legendary Pier Parties are back! Myrtle Beach Harley-Davidson Party on the Pier will be hosted by Springmaid Pier & BARnacles Bar & Grille Enjoy live music, trivia & extended happy hour specials. Including: ½ price appetizers $2.50 domestic beers $3 wines $3 well liquors.
www.myrtlebeachharley.com
Divine Prime Wine Club: Wine & Tapas Tasting, Market Common, 1160 Farrow Parkway, Mrtle Beach 843-839-9790
6:00 PM – 8:00 PM
Enjoy 3 featured wines paired with select salumeria menu items for $15. (Wine tastings will be 3 ounces.) Featured bottles of wine will be 25% off that evening. Additionally, Divine Prime Wine/Tapas Bar launched a new menu! Happy Hour is from 4 – 7 pm and features 1/2 price wines by the glass and 1/2 price tapas menu.
https://www.divineprimerestaurant.com/

MAY 17
North Myrtle Beach's Music on Main, 202 Main St & Horseshoe @ 11 S. Ocean Blvd., North Myrtle Beach 843-280-5584
6:30 PM – 8:30 PM
Families are encouraged to come downtown after work or after a long day on the beach to experience the many restaurants of Main Street, listen to FREE live music, shop, and dance til' you drop. Kick back and unwind with us in your beach chair on Main St. For day of event weather information call the "Rec Check" hotline at (843) 280-5570 ext. 1 or check our Facebook page: North Myrtle Beach Recreation.
Recurring: May 23, June 21, June 27, July 19, July 25, August 16, August 22, September 20, September 26
MAY 18
Blue Crab Festival, Little River Waterfront, Little River
9:00 AM – 6:00 PM
Help support the local Little River community by attending the 32nd annual Blue Crab Festival. Known as "the South's great street festival," the Blue Crab Fest offers live entertainment, vendors, kids areas, games and great seafood. This is a biker-friendly festival. Admission is $3 for a one-day advance ticket or $5 for a two-day advance ticket. General gate admission is $4/day.
Through May 19
MAY 19
My birthday – tee-hee.
MAY 25
3rd Annual Dirty Myrtle Mud Run, Waterbridge at Carolina Forest, 473 Starlit Way, Myrtle Beach 843-712-2618
9:00 AM start time
Myrtle Beach's only mud run. Individuals or teams of 4 (female, male or coed) run a 3 mile course with over 20 obstacles and mud pits. A kids race of 1 mile takes place at the end, with parents having the option to run for free with their kids. Prices increase the closer to race day so sign up early!
MAY 26
Town of Surfside Beach Memorial Day Cookout, Surfside Beach Pier,
11 North Ocean Blvd, Surfside Beach 843-650-9548
4:00 PM – 8:00 PM