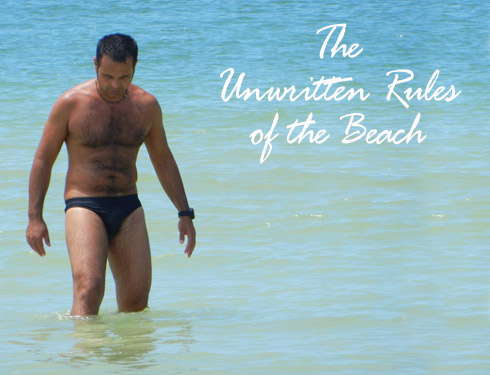 You've got your beach chair, your towels, your sunglasses, and your sunscreen. You're officially ready– until you realize that you know nothing about beach etiquette. Is your swimsuit too revealing? How far away from you should you let the kids play? How loud will you keep the radio? Stop, take a deep breath, and don't worry. We've got your back.[separator]
[one_half]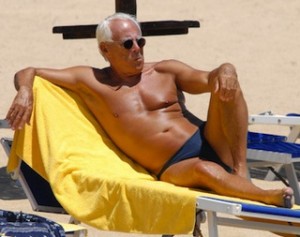 [space height="20″]
Dress.
Ladies, we know how much you LOVE your thong bikini bottoms. But the public beach isn't exactly an ideal place to go flaunting your buttocks.  Not that, but it's against the law here in Myrtle! And men- don't wear Speedos. It isn't as attractive as you think it is. Would you want to see other men wearing them? Speedos just aren't a good article of clothing for the public beach. So, men and women, save your revealing beach-wear for another occasion, and go for something a little more concealing.
[/one_half]
[one_half_last]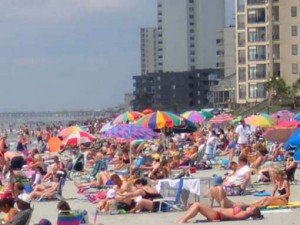 [space height="20″]
Give Others Space.
As you walk down the beach looking for the perfect spot to sit, consider how close you are from other people. Do not sit right beside other people, as they most definitely won't like it. People need space, so be considerate and give it to them. Watch your kids, and do not let them run near people lounging on their beach chairs, or laying out in the sun. When running, people sometimes kick up sand without meaning to, and your neighbors do not need sand in their eyes, face, or hair.
[/one_half_last]
[one_half]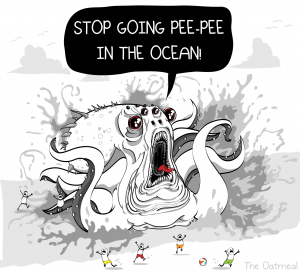 [space height="20″]
Hygiene.
There comes a moment in every persons life when they must make the hard decision of whether to go hunt down a bathroom, or just go in the ocean. Please, do not pee in the ocean. Go find a beach store, or a restaurant, or anywhere but the ocean. It is unhealthy for you, and everyone else, to swim in your own urination. And lets face it- it's disgusting. So please, don't do it. And if you must, swim away from everyone else, and make sure to be downstream. Be considerate.  Check out our list of Beachfront Parking in North Myrtle Beach to find out which avenues have restrooms.
[/one_half]
[one_half_last]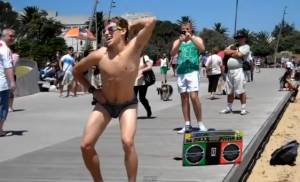 [space height="20″]
Music.
You brought your radio, you've found your station, and you've turned it on. But how loud should it be? The truth is, it shouldn't be loud enough for others to hear it. If they can, then you should move a little farther away, if possible. If there's absolutely no way you can move, at least make sure it's set on a station that plays calm music, or music that people generally don't mind. No rap- and no screamo.
[/one_half_last]
[one_half]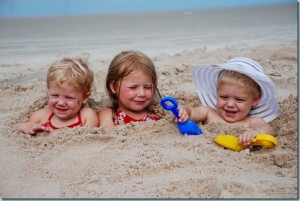 [space height="20″]
Have A Good Time.
The beach is meant to be a place for fun and relaxation. So no matter what you're doing- reading, playing Frisbee, swimming- have a fun time doing it. Enjoy yourself, and the people around you will enjoy themselves too. Don't stress about the bills, or your relationships with other people, or how you look. Just enjoy the time you have.
[/one_half]
[one_half_last]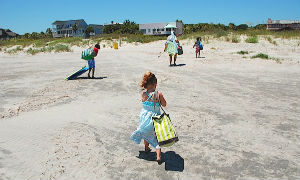 [space height="20″]
In The End.
 So you've had a successful day at the beach. The kids behaved, you're only slightly sun-burnt, no one had to ask you to be more respectful, and you're just overall happy. And now you're ready to leave. Round up the kids, but do it without screaming loudly, so as to not disturb others. Pick up all of your trash. Do not leave your trash laying around for others to pick up. Nothing ruins a good beach day like stepping on a bottle-cap or seeing old sandwich baggies floating around. When you shake out your towel, be sure to do it away from everyone. As was stated earlier, no one likes sand in their face. Make sure to leave nothing on the beach, and go back and double check one more time after putting the stuff in the car. Whatever you do, be considerate, and have fun.
[/one_half_last]
Looking for more great information?  Try reading up on whether or not its a good idea to feed the Seagulls, No Timmy, Leave the Seagulls Alone! And its always a good idea to be familiar with the actual beach regulations for North Myrtle Beach and Beach Patrol.