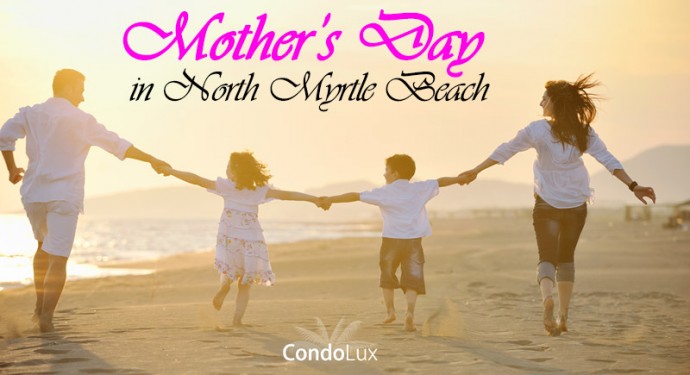 Let's just come right out with out: mothers really deserve much, much more than a single day of appreciation. At least a designated day each season, right? I myself am certainly guilty of overlooking the sacrifices and work my own mother made to ensure I had a happy and healthy childhood. When my first daughter was born, I remember walking in to teach a class the morning I returned to work, and when all the students eagerly asked about the baby, I simply said, "when you get home today, call your mom. Tell her thank you. That's not an easy job." I've since learned that it doesn't get any easier either.
So whether it is your own mother, the mother of your children, or just a special mother or mother-figure in your life, Sunday, May 11th is the day to show moms everywhere that they are appreciated and loved. Thankfully, should you find yourself in the Grand Strand on vacation during this time, North Myrtle Beach is a wonderful place to celebrate the important moms in your life.
Below is a list of ideas and activities for a "Mom's Day Out" in the North Myrtle Beach area. I should note that both my mom and my loving wife and mother of our daughters provided some input. Perhaps I should take the hint!
---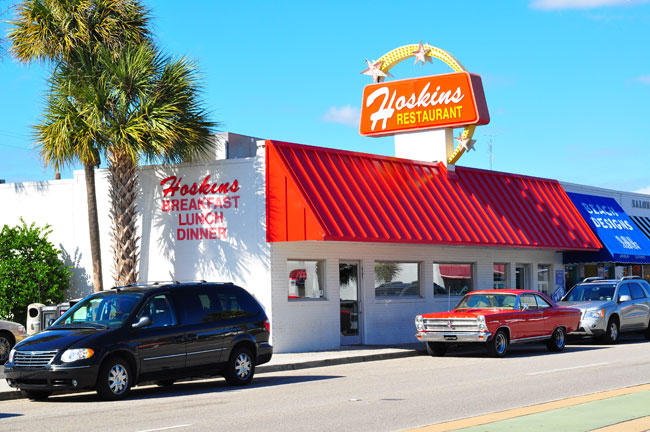 Brunch/Lunch at Hoskins
This is somewhat of a staple for this holiday. Many area restaurants will have Mother's Day brunches available, and what better way to wake up from sleeping in late than with a large, mid-morning meal that blurs the boundaries of what is acceptable to consume before 11 o'clock. Bring on the mimosas and quiche, please. But if I was making plans for a brunch with mom and the family was coming along, we'd certainly go to Hoskins Restaurant on Main Street in N. Myrtle Beach. Hoskins is old-school, no nonsense southern food, so if mom is health conscious, you don't want to go here. But if she lights up at the idea of celebrating with homemade biscuits and gravy, fried flounder or shrimp and grits, Hoskins is a great way to kick things off.
---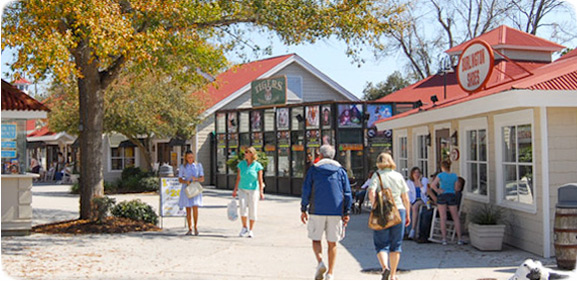 Shopping at Barefoot Landing
Thankfully none of the moms in my life are big shoppers, but if yours are, you need to head to Barefoot Landing. A major retail, dining and entertainment destination in North Myrtle Beach, Barefoot boasts a number of national retail stores my mom loves (White House Black Market and Chico's) along with smaller independent boutiques and shoppes. Better yet, all the stores are located along the scenic intracoastal waterway, making the experience much more pleasurable than walking around your typical American mall.
---
Get Active Outside with a Bike Ride or Kayak Adventure
Myrtle Beach area temperatures in May average about 78 degrees, and we've certainly seen warmer already in April. This makes celebrating Mother's Day easy (and inexpensive). What better way to thank mom than to go for a long walk along the beach. Look for shells, wade in the ocean (it's not that cold!), or rent a bicycle at any of the local stores near the oceanfront. If you are looking for something more active, Great Escapes Kayak Expeditions in N. Myrtle Beach offer a variety of fun and exciting kayak tours of local waterways and marshes, which would be a really cool way to spend the day with the important mom in your life.
---
Spa Relaxation
It's funny that both my wife and mother suggested this first. For the moms that need some pampering and relaxation, a number of premier spas are offering great Mother's Day packages for everything from massage to facial and body therapy. Aroma therapy, a hot stone massage and an exfoliating facial sound like a relaxing respite from the screaming toddlers at my house.  TouchMed Spa in downtown North Myrtle Beach is a medical spa boasting specials for "Moms, Dads and Grads" all month, making this an attractive Mom's Day gift.
---
Fine Dining at Parson's Table
If mom is a foodie, North Myrtle Beach and the surrounding area have plenty of dinner specials this weekend. My top choice is The Parson's Table in nearby Little River, SC. This award-winning restaurant finds its home in a 19th century converted Methodist church with stained glass windows framing the dining area. The cuisine is modern American, and it's difficult to read through the menu without salivating over my keyboard as I type this. Plus, moms dining on Mother's Day will receive a complimentary rose and dessert. Reservations are requested.