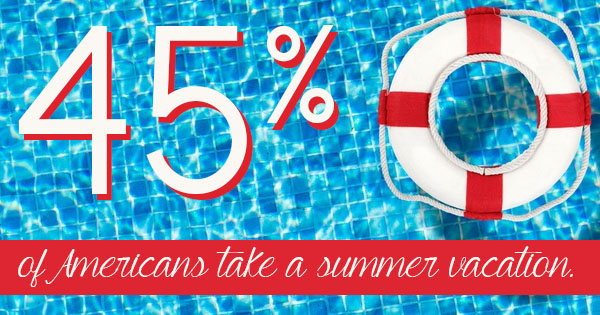 So you are one of the 45% of Americans going on a summer vacation, and you are headed to the beach! You have finally narrowed down your choice to one of the luxurious beach condo rentals you could find and you are all ready to pack. Here are some tips and packing hacks that will make your life easier once you arrive in paradise!
Store your electronics in plastic bags
Are you nervous about getting your expensive phone wet and covered with sand every time you go to the beach, but still want to capture every moment and take pictures? Throw it in a trusty Ziploc baggie and you will worry no more.
Be careful with your sunscreen!
Even though spray sunscreen is convenient, doctors recommend that you only use cream sunscreen when out on the beach. Due to winds carrying away that important sun protection, you may think you are covered only to get home and realize you are covered in burns!
Don't swim with jellyfish
Even though they look pretty cool and tempting, do not risk ever getting into water when there has been a jellyfish sighting. Jellyfish can turn a great beach day into a nightmare, and no one wants to leave the beach in an ambulance.
Use baby powder
Get all that pesky sand off your body before you head back to your rental by rubbing baby powder on it! Plus, it will help with any chafing you may experience with the salt water!
Throw your aloe in the fridge
We all know aloe is good for any vacation in the sun, but it will feel even better if you put it in the fridge before you use it! It will take away any stings or pain in seconds when it is chilled.
Bring a fitted sheet to the beach
We all know the struggle of getting a beach towel to stay in the sand. Bring a fitted sheet instead, and it will grip around coolers and chairs to stay flat with something to grab onto.
Choosing beach condos for your next vacation comes with many perks. Today, more leisure travelers than ever — a whopping 24% — have chosen to stay in beach condos as an alternative to a traditional hotel or resort. The top five reasons leisure travelers choose vacation rentals as an alternative to staying in a hotel or resort are value for price, privacy, full kitchen facilities, amenities, and more space overall.
Choosing CondoLux will bring you the best Myrtle Beach beach condos you could ever dream of! Choose from oceanfront condos or beach homes that can fit anywhere from a couple to a large family reunion. Come shop with us, we have all the North Myrtle Beach condos to make your vacation memorable!