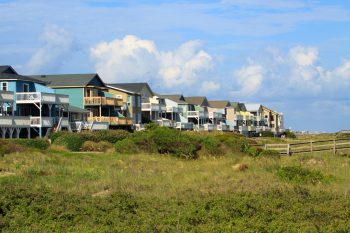 Even though it's August, summer's not over just yet! Almost half of all Americans take a summer vacation, and while the sun is still beating down, why don't you head to some of the gorgeous oceanfront condo rentals Myrtle Beach has to offer? Considering that 78% of domestic trips are taken for leisure purposes, you're probably going to want to take a nice refreshing dip. Many vacation rentals contain private beaches, so make sure to follow these swimming safety tips while splashing around.
1. Do not drink alcohol
While an ice cold drink may sound like a good idea, please be careful and limit yourself. Alcohol hinders judgment and will cause your body to have delayed reaction times. If you want to drink, keep it out of the water!
2. Never leave kids unattended
Kids are curious creatures, especially when they are on vacation. Make sure to keep an eye on them at all times, so they don't go under or swim out too far.
3. Keep the 'toos' in mind
It is never a good idea to get too cold, too sleepy, too hot, too tired, exposed to too much sun, or to get too worn out when around water. Like alcohol, these emotions will hinder your swimming ability and can cause a potential danger to yourself and others.
4. Check the weather
Even though the sun may be right above you, there could be wind currents a few miles down that can cause riptide or other dangerous swimming conditions. Always check the weather for a few miles around you before you leave your beach condo rentals, and if you are wary ask for a lifeguard.
5. Know your limits
It is okay if you do not know how to swim, but make sure you don't enter water past your knees. Otherwise, you could be pulled under by a strong current. It is a good idea that before any vacation you take some basic swimming lessons in order to feel comfortable in and around water.
For any vacation, especially Myrtle Beach, it is crucial to invest in some beach condo rentals so you can be within walking distance to the sand for your whole vacation! Plus, beach condos and vacation condo rentals offer privacy, a good value for the price, full kitchen facilities, and more space overall than a traditional hotel room. So what are you waiting for? Book one today!