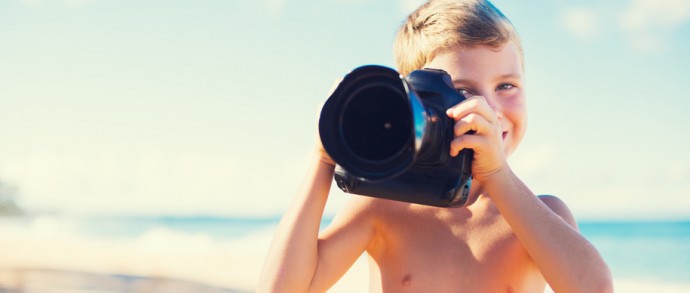 North Myrtle and Myrtle Beach are great places to make memories and what better way to look back on those memories than with photographs. There are plenty of places to take photos in the Myrtle Beach area, but if you want the best backgrounds, props and selfie spots, try one of these photography locations.
Broadway At The Beach
There are plenty of places to take photos at Broadway At The Beach. Stop and pose alongside one of the beautiful fountains or behind any of the standing photo props. You can even take a selfie with a dinosaur or just pose with friends and family with the shops in the background.
The Piers
There are several piers in Myrtle Beach and North Myrtle Beach and they are a great place for photos. Even some professional photographers choose to take photos on, under or with piers in the background. You can even venture out onto the piers to get a picture with the ocean or views of the beach in the background.
Plyler Park
Plyler Park is the location for many events in Myrtle Beach because it is a great backdrop. Pose for photos with the Sky Wheel in the background or the ocean.  There are also plenty of trees and plants, benches and even character such as Elvis, which can be found at or near Plyler Park.
Murrels Inlet
Murrels Inlet has some unique views that makes it the perfect place to take some photos. You can photograph animals in their natural environment in the marsh or simply gather your friend and family for a photo with the ocean or Marsh Walk in the background. This is another popular spot for both amateur and professional photographers.
Barefoot Landing
Like Broadway At The Beach, Barefoot Landing has plenty of great photo ops. You can pose alongside different characters, props  and beautiful scenery.  It's a great place for a selfie or group photo. Barefoot Landing is also the location of many special events so you never know when you will get the chance to pose next to your favorite celebrity or snap a photo of your child next to his or her favorite costumed character.