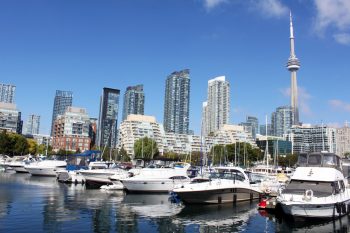 The most popular destination for many summer vacations is definitely the beach. Nearly 45% of Americans take summer vacations, and about 50% of which choose the beach over cities and national parks. But with that many people taking beach vacations, it probably seems like it's all been done before. Luckily, there are still ways to make a beach vacation the most memorable of your life!
More than beaches
Myrtle Beach is known and celebrated as a part of South Carolina's 60 mile stretch of beaches, and is a favorite vacation destination for couples and families alike. But this bustling city is much more than just a stretch of beautiful coastline. Myrtle Beach has so much to offer, and for everyone in the family! In fact, some of the most popular venues and events aren't even related to the beach. For instance, there's the Wheels of Yesteryear exhibit, which houses one of the biggest collections of vintage, American-made cars in the country. Not a car person? That's okay! Wonderworks is an indoor amusement park for the mind and a great activity for everyone in the family. So if you're bored of the beach, there's always something new to discover!
Rooms with a view
Staying in a hotel can be fun for a night, but it doesn't quite give you the authentic feeling of truly experiencing a place. In fact, oceanfront condo rentals have become quite popular in areas like Myrtle Beach, with an astounding 47% of vacationers preferring them. Vacation rentals give the feeling of coming home after a long day in the sun, and give you the freedom to cook and dine as you please, without spending excess money on all three meals of the day. Once you rent beach condos, you may never want to go back to staying in hotels! Of course, you don't have to look at oceanfront condo rentals, either. There are vacation condo rentals in multiple locations, and you can simply choose where you'd like to be.
One of the best things about vacation is the freedom to spend your time how you choose. Whether it's on the beach or in a vacation rental, vacations should be times to relax. So why not join the growing population of people who want to spend vacation their way?