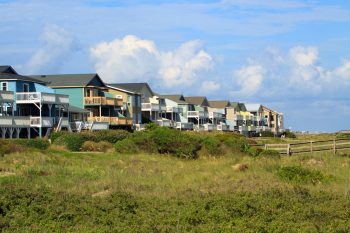 You are going on vacation! You have signed on the dotted line to get the beach rentals of your dreams, you are all packed, and you have an itinerary. So what else do you need to worry about? What you are going to eat, of course!
Travelers spent about $644 billion on leisure traveling in 2014. It is important to put some of your hard-earned money to good use while on vacation and buy some delectable treats you will be sure to remember once you leave your oceanfront condos behind and head home.
Here are some dishes not to be missed during your next vacation in Myrtle Beach.
Frozen coffee with pieces of bacon
You can find this weirdly unique treat at Lulu's Cafe on the Grand Strand. Good for those who like their meals on the go, this breakfast in a cup is odd but something to definitely try.
Cupcakes galore
Cupcakes By the Sea is worth a trip just for the name alone. They have multiple different flavors that range from raspberry cream, cream cheese, chocolate on chocolate, and yellow cream. Take a drive to this bakery and grab a box to bring back to your beach condos and you'll be set for your entire trip.
Fried oysters
Since Myrtle Beach is on the water, it is only appropriate that you try some seafood. Oysters usually come in their half shell and are eaten raw, but at Bimini's they are lightly fried topped with some hot sauce.
Finger-lickin' good
There is no better place to try some southern comfort food than in South Carolina. Sticky Fingers is a rib joint that specializes in BBQ, and offers melt-in-your-mouth ribs that will leave you with sticky fingers and a full stomach.
Your seafood fix
Go under the sea at The Sea Captain's House and have your pick of she-crab soup, flounder, shrimp, crab, and fish dishes — no matter your taste.
Shrimp and grits pizza
The best of both worlds, this dish has a pan-fried grit cake topped with shrimp and a spicy sauce. Weird, yes. Delicious, yes. Worth it? Yes.
If you are looking to rent beach condos, then contact the professionals at CondoLux today. With your vacation rentals in place, all you'll have to do is sit down and eat!