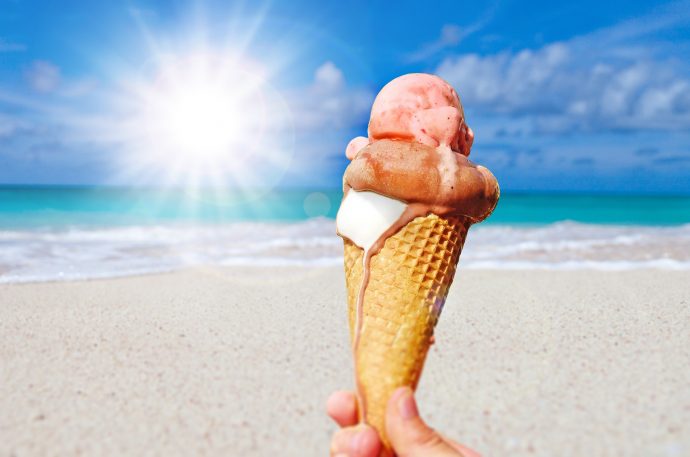 What's better that an ice cream cone on a hot beach day? Myrtle Beach has plenty of ice cream parlors and restaurants that serve tasty treats. It's hard to pick the best without trying them all, and if you are an ice cream lover, you may want to do just that. No matter what your favorite ice cream flavor, you can be sure to find it in Myrtle Beach. Here are 5 places you should hit up for ice cream on your next visit.
Kirk's 1890 Ice Cream Parlor
If you have ever wanted to enjoy ice cream the old fashioned way, this is the place to do it. It looks like an old fashion ice cream parlor and the ice cream is great. You can get some unique flavor here such as banana pudding and enjoy a large selection of toppings like wet nuts. There's plenty of seating and it's the perfect place to stop for dessert after dinner or a mid-afternoon treat.
Sugar Babys
The ice cream at Sugar Babys is made is small batches so it is always creamy and fresh. You can choose from a variety of flavors as well as sundaes and banana splits. Don't forget the toppings. At Sugar Babys they believe in taking sugar to the limit so don't be surprised if you walk out with a donut resting on top of your ice cream cone. You won't regret it.
Subzero Ice Cream & Yogurt