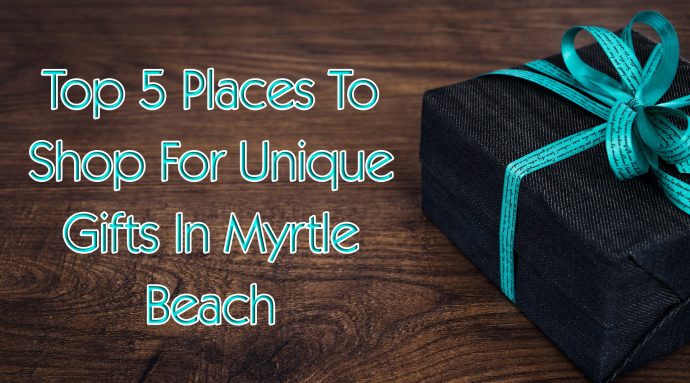 Whether it is your first time visiting Myrtle Beach or your 100th, it's hard to resist the temptation to bring home some souvenirs. What better way to remember you trip or make a friend feel special at home? T-shirts, towels and picture frames are great, but if you want to find something even more unique, you will need to visit one of these shops. Better yet, visit all of them and fill your home with treasure from Myrtle Beach.
Gay Dolphin Gift Cove
There is really no place like it in Myrtle Beach or probably the world for that matter. It's a shopper paradise and you really never know what you might find. It may appear to be a little unorganized, but that is what makes it so charming. You can find gifts ranging from jewelry to knickknacks to stuffed animals. No matter what you want or who you are shopping for, you will find what you need at the Gay Dolphin Gift Cove. Spend a few hours or the whole day. It's conveniently located right on the Boardwalk.
Callahan's of Calabash Nautical Gifts
If you love nautical themed items, this is the place for you. Find everything you need to decorate you home or your Christmas tree or just search for the perfect souvenir. You can even find jewelry, candy and sweet treats and even shells. You could get lost in the shop and it's pretty much guaranteed you won't leave empty handed. You may find it hard to leave at all.
It's Sugar
Who doesn't love candy, cookies and chocolate? It's Sugar has it all. Any sweet treat you can think of, you can find here. You are sure to find a great gift for the sweet tooth in your family or circle of friends and  you may even find a few things for yourself. You will be amazed at the oversized products ad variety of loose candy you can buy by the pound. It's a great place for kids and adults alike.
Lazy Gator
The Lazy Gator in Murrells Inlet is the perfect place to cool off and do some shopping. You can find Vera Bradley purses, jewelry, home décor, Christmas items, nautical items, sea shells and even T-shirts. It's a great place to shop if you want to bring home a little piece of the beach for yourself or someone else. There is also plenty of parking and it's located close to the Marsh Walk.
The Mole Hole
The Mole Hole has every type of gift you can think of. Whether you are looking for a special ornament to add to your Christmas tree or you want some new jewelry, you can find it at the Mole Hole. Browse through this shop on a hot or rainy day to get a break from the beach or stop on your way out of town to pick up your last minute souvenir.