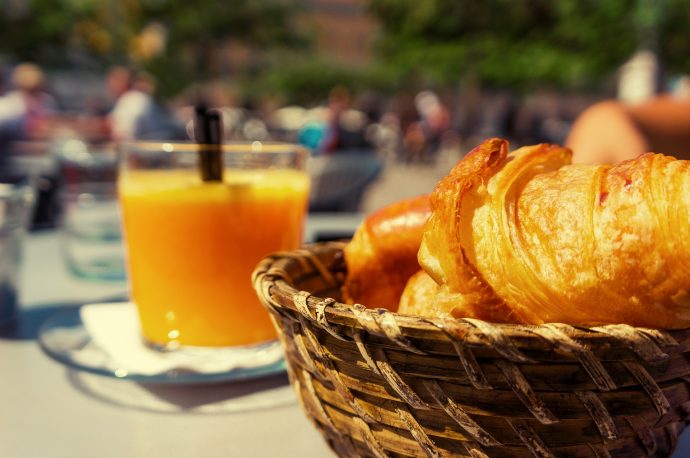 When you're on vacation, you don't want to get up early. That means you might skip breakfast. Waking up in the early afternoon means you either eat a late breakfast or an early lunch. The again, there's always brunch. Who doesn't love brunch? North Myrtle Beach has some great brunch spots. Here are five of the best.
Sea Captain's House
The Sea Captain's House has a pretty impressive menu. They offer delicious brunch items like omelets, sandwiches, pancakes. eggs, waffles, and more.  It's situated right on the beach so you can get a great view of the water. There tends to be a line outside so you may have to show up early, even more brunch.
Croissants Bistro and Bakery
This place has some seriously tasty dishes that you can't get anywhere else. It's the perfect spot to enjoy brunch. Try the banana Nutella crepes or the crab cake benedict. There's also a pastry case where you can choose your favorite cake, cookie, or pie to enjoy with brunch or later in the day.
Chestnut Hill
Just because it's brunch doesn't mean you can't fill up. Chestnut Hill Restaurant has an all-you-can-eat brunch buffet.  Featuring items like eggs benedict, French toast, poached salmon, and Virginia ham, this restaurant has something for everyone. They offer an impressive dessert bar too.
Tupelo Honey Cafe
You can find Tupelo Honey Café in the Market Commons. They offer brunch every day of the week and serve up some unique dishes. Some of the most popular include sweet potato pancakes, Shoo Mercy Shrimp, and steak and eggs. It's a great place to fill up before some afternoon shopping.
House Of Blues
The House of Blues offers a brunch buffet on Sundays. Favorites like chicken and waffles, grits, and French toast are always available. You do need to make reservations for this brunch. You can also enjoy gospel music while you eat. Sometimes they even bring guests on stage to participate in the show.