We'd like to touch base on another topic we frequently get asked about:  Parking Passes
Parking Passes are a very important part of your stay. We  strongly encourage all of our guests to display their parking passes that have been provided to them at all times.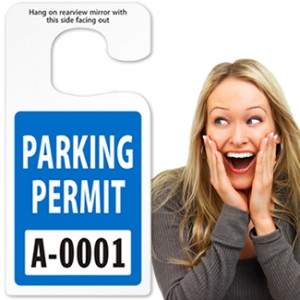 Failure to properly display the parking pass(es) we provide you with, can and most likely will result in your vehicle(s) being towed at your expense.
Parking violations are in no way, shape, or form enforced or monitored by CondoLux. Parking Regulations are set and enforced by the individual Resorts in the area.
We absolutely do not want our customers to fall victim to this situation (being towed), so we're going to do our best to provide you with the information you need to have a hassle and tow-free vacation.
HOW MANY PARKING PASSES DO I GET?
When you check-in, you will receive the amount of parking passes allowed for your individual unit (dependent on which unit you rent).
If you need more passes, please let us know how many parking passes you will need WHEN YOU ARE MAKING YOUR RESERVATION.
WHAT IF I HAVE VISITORS DURING MY STAY?
We will provide you with additional passes for your visitors, but this doesn't guarantee them a parking spot — due to limited space.
If you forget to ask for visitor passes during your reservation, please feel free to come to the CondoLux Office to get more passed during hours of operation.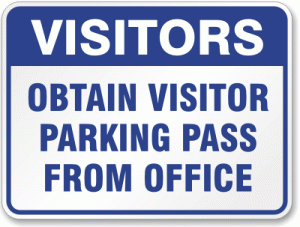 WHAT IF CONDOLUX IS CLOSED WHEN I CHECK-IN, AND I NEED MORE PASSES?
If you only asked for 4 parking passes during your reservation process, and you check-in after our hours of operation, we will only leave 4 parking passes for you. If when you get here you find yourself needing more parking passes, you must wait until our office is open the next day to get them. This is why we encourage our visitors to get an accurate number of parking passes they'll need prior to their arrival, and ask for them during their reservation. We fully understand that you may have unexpected visitors during your visit, and we will do our absolute best to accommodate you.
WHERE SHOULD WE PARK IF WE DON'T HAVE PARKING PASSES?
DO NOT PARKING IN THE PARKING GARAGE IF YOU DON'T HAVE A PARKING PASS, YOU WILL GET TOWED. We would suggest using city-parking until you can come to the CondoLux Office and acquire more parking passes. You are responsible for understanding the regulations of City-parking as well.
SHORT AND SWEET SUMMARY: ALWAYS display your parking pass. If you don't have one, please don't park in the parking garage. If you need more parking passes, wait until we're open and we will gladly get them for you =)