Myrtle Beach is one of the most rapidly growing family and holiday destinations in the United States today. As of 2012, Myrtle Beach draws about 15 million visitors each year as well as many thousands of new residents. Fondly called "The Grand Strand" by both visitors and locals, Myrtle Beach's population has grown over 35 percent in the last ten years. As we move into the year 2012 and beyond, this all-new Myrtle Beach continues to ramp up its attractions, events, and quality dining and accommodations. Following is a look at what is expected for the Myrtle Beach for 2012.
The Grand Park Athletic Complex
The The Grand Park Athletic Complex is slated to open its doors in early 2012. Three full sized multipurpose fields and two junior sized multipurpose fields along with a roller hockey facility will comprise the new complex.
Adrenaline Adventures Parks
In the spring quarter of 2012, the new Adrenaline Adventures Park will be erected in the place of where the Pavilion Amusement Park was once situated, on on some acreage at the end of south Myrtle Beach. The park will host zip-line courses for young people and adults alike. Two distinct themes are planned for these amusement parks: a "Shabby Shack" theme and a "Tiki-style" theme ala Swiss Family Robinson.
Myrtle Beach Golf Courses get new greens
For the avid golfer out there, the Barefoot Dye and Barefoot Love golf courses are getting new greens in 2012, switching to Champion Ultra-Dwarf from Bent grass.  Some courses have already made the switch and have received rave reviews because of the change.
The Myrtle Beach Art Museum Year-Round 15th Anniversary
The Franklin G. Burroughs/Simeon B. Chapin Art Museum is having a 15-year anniversary that will last for the whole year of 2012. The "I Heart Art" celebration is meant to get people engaged in the art world in a variety of ways and is planned as a highlight for myrtle beach for 2012.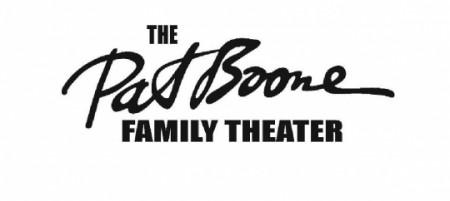 Pat Boone Family Theater
The Pat Boone Family Theater plans a winter 2012 debut. The theater, built on the prior site of the NASCAR Cafe, will now host 600 people for concerts and a range of other entertaining shows including comedy shows, gospel concerts, and much more. The Pat Boone Museum will be on-site and will showcase memoribilia from Boone's entertainment career, which started in the 50s and continues with great success today.

South Carolina Warriors
The South Carolina Warriors are a Myrtle Beach based semi-pro basketball team that play as a part of the ABA (American Basketball Association). Warriors home games are currently held at the Carolina Forest Recreation Center, and team has gone undefeated so far in their 2012 season.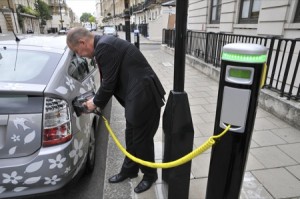 New Electric Vehicle Charger Stations
The "Plug In California" non-profit organization has placed EV (Electric Vehicle) charger stations around the Grand Strand area. Eventually, 80 stations are planned across the state. Each station can charge two vehicles at once.
HWY 17 Interchange: Back Gate
This new Interchange will remove the traffic light and help allow for unimpeded movement on HWY 17. This is expected to lower unnecessary traffic delays. A new U-turn,on the Northern end of the Interchange, will be part of the project.
Boat Ramp At Kings Road
The Kings Road Boat Ramp, parking lot, and public restrooms is a two million dollar project expected to be ready for use in myrtle beach for 2012.
ITAP Park
The Technology and Aerospace park is a 460 acre large technology park at the Myrtle Beach International Airport and will be completed in 2012. The Market Common district hosts the ITAP public park entry. Guests can enjoy eclectic shopping and eateries, and are only a mile from the Atlantic Ocean.
Airport Extended
Since more Myrtle Beach visitors than ever arrive via air in 2012, the airport has started an expansion that includes new aviation and passenger terminals. The passenger terminal will grow to 12 gates in size, allowing for increased speed and efficiency in handling Myrtle Beach International Airport visitors.
The Springmaid Pier
The Springmaid Pier is being revamped for myrtle beach for 2012. The pier restaurant, Barnacles, will undergo a facelift and will add additional seating areas outside. A new bar that serves drinks plus a full menu will be added outdoors as well. New live music is planned weekly. The "Hurricane Simulator" attraction will be added, as will a massive chair in which guests can take photos.
New Target
Myrtle Beach will welcome a Target store in 2012. The SayeBrook Town Center, located close to US 17 and SC 544, will include homes as well as shopping like the new Target. Target is projected to be around 135,000 feet in size.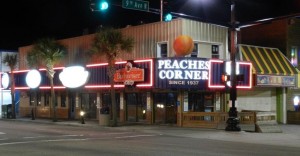 Peaches Corner Restaurant Restyling
The Peaches Corner Restaurant, a historic landmark in the area, will undergo some changes in myrtle beach for 2012. The remodel will include a fresh facade and a massive spinning peach perched upon the building. A new countertop will show dozens of years of Myrtle Beach history in photographs.
Want to learn more about items in this article?  See the original about the upcoming changes to Myrtle Beach or see another blog post we have about renting a condo in 2012.