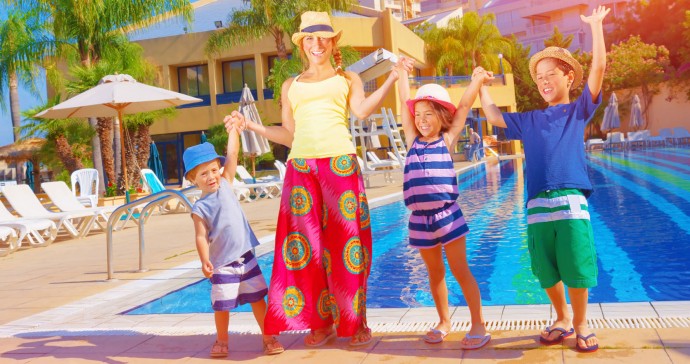 Myrtle Beach has been continuously voted the number one spring break location and it's easy to see why. There's plenty for college students and families alike to do in Myrtle Beach and whether you are a partier looking to get in on the excitement or want to avoid the hustle and bustle, it's always a good idea to know where these top spring break hot spots are at the beach.  If you are here on a family vacation though, there are spots you should probably avoid if you don't want to get tossed into the mix.
As a general rule, if you don't want to be caught up in a rowdy college crowd, get back to your room by 8 p.m. with your little ones or head to a restaurant that isn't normally frequented by the spring breakers.
Ocean Boulevard
This is one of the busiest areas of Myrtle Beach and North Myrtle Beach no matter what time of year it is, but it really become crowded during spring break. College students cruise and enjoy the bars while families wait in line for the attractions and browse through the souvenir shops. There is always plenty to see and do, no matter what your idea of fun is. Best to hit up Ocean Blvd during the day.
Barefoot Landing
Barefoot Landing is the place to be in North Myrtle Beach during spring break if you are here on a family vacation. There are restaurants, shops, attractions and only a couple bars in the area. Live entertainers and music make it the perfect spot to relax without things getting too wild and crazy
Broadway At The Beach
Broadway At The Beach has plenty of things for families to enjoy. There are many kid-friendly restaurants and shops and plenty of attractions. It also happens to be one of the best places to bar hop and college kids are always enjoying the nightlife there during spring break. This place is ROCKIN' after 8 p.m. and you'll be lucky to even FIND a parking space.
The Market Common
The Market Common is one of the newer hot spots in the Myrtle Beach area but is becoming very popular with the college crowd and families. It has more upscale restaurants though not really frequented by the college crowd. Plus, there are only a couple places that are open past 10 p.m. Whether you are looking for some unique shops, quality dining or just want to enjoy some of the bars for a quick drink, you will want to check out the Market Common during your spring break visit.
Marsh Walk
The Marsh Walk is the perfect place to take it slow and relax during spring break. It's also a great place to enjoy a drink, some great food and some live music and entertainment. You will find plenty of families and college spring breakers enjoying their time at the Marsh Walk.
Myrtle Beach is the perfect spring break destination. Whether you plan to hit the bars and spend some time partying or want to take the kids and enjoy a relaxing time, you will find everything you need for a great spring break.