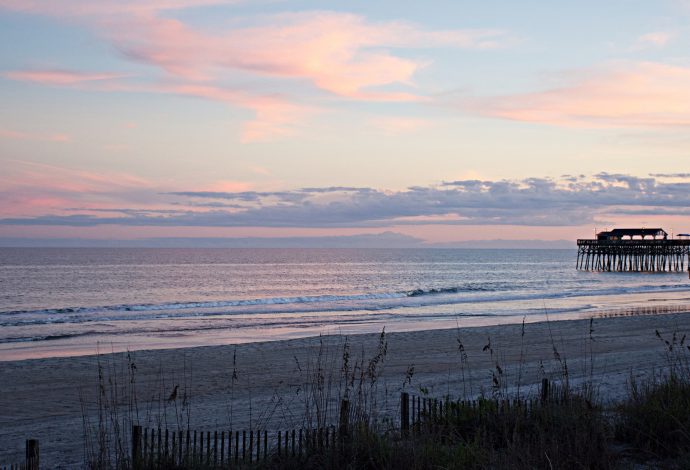 Did you know Myrtle Beach has a state park located right on the beach? It offer spectacular views, wildlife encounters and plenty of fun for people of all ages. You do need to pay a small fee to enter the park, but once you are inside, you can enjoy any of the parks amenities. If you have never been to the Myrtle Beach State Park, you are missing out on a great time. Check out these top 5 things to do there.
5. Camping
If you want to camp on the beach, Myrtle Beach State Park is one of the best options. Camping is affordable and you get to enjoy nature while also being close enough to the beach and your favorite Myrtle Beach attractions. There are many different camping spots available, and you can book your spot online.
4. Nature Center
Do you love nature and wildlife or have someone in your family who does? The Myrtle Beach State Park Nature Center won't disappoint. It is full of different exhibits and posters that offer information about native animals and plants and there are many programs that take place at the center all year round.
3. Shelling
The Myrtle Beach State Park is a great place to find shells and shark teeth. The best time to hunt for these treasures is early in the morning. Not only will you beat the waves, but also the crowds. Be sure to bring a shell bag or container to keep all your finds in. Many people travel to the park each day just to search for shells.
2. Hiking
Myrtle Beach has more to offer than just sand and waves. The Myrtle Beach State Park as some great trails that will take you through the forest and let you get of close and personal with nature. Spend the day hiking the trails and then relax on the beach in the evening. You won't find any other place in the world that offers a similar hike.
1. Fishing
Have you always dreamed of catching a big fish in Myrtle Beach? There is no better place to try it than Myrtle Beach State Park. Spend the day fishing on the pier. As long as you are on the pier, you do not need a SC fishing license. You do have to pay for daily fishing. Costs for pier fishing are as follows: daily: $5 age 16 and older; $3.25 SC senior 65 and older; $2.50 children ages 6-15; free ages 5 and under.